The new Toyota Aygo made its world debut at the 2018 Geneva Motor Show on 6 March. Changes to the successful city car strengthen its stand-out character in a highly competitive market segment, both in terms of a youthful and distinctive design and improved performance and handling for a fun-to-drive experience.
The current Aygo has been a notable success for Toyota since its launch in 2014, becoming an instantly recognisable model with its trademark X-shape frontal design and wide range of customisation options.
Appealing to a more style-conscious audience than those who buy their cars for purely rational reasons, Aygo has become one of Toyota's most successful models in terms of conquest sales and attracting buyers new to the brand. In Europe, Aygo was one of the top sellers in the A-segment for city cars, with more than 85,000 sales and a 6.6% market share.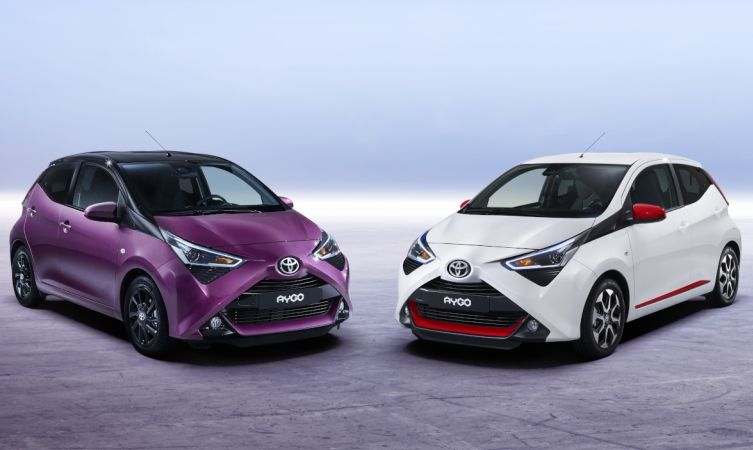 New Toyota Aygo: design
The frontal 'X' has been transformed from a two-dimensional graphic into a more powerful, three-dimensional architectural element. The distinctive new look includes redesigned headlight units with integral daytime running lights, giving the car an even more striking appearance.
The lower section frames the grille, communicating a stable stance and agile performance, while black, gloss black or silver ornamentation beneath the lights accentuates the car's width.
When viewed in profile, there is a strong visual connection between the front and rear thanks to the more pronounced frontal form and introduction of new outer lenses for the tail lamp clusters, generating a sense of forward movement.
New LED light guides at the rear give the new Aygo a sophisticated look and help make the car instantly recognisable. The lighting signature creates the perception of a compact cabin above a wider, lower bumper area, emphasising vehicle width and stability.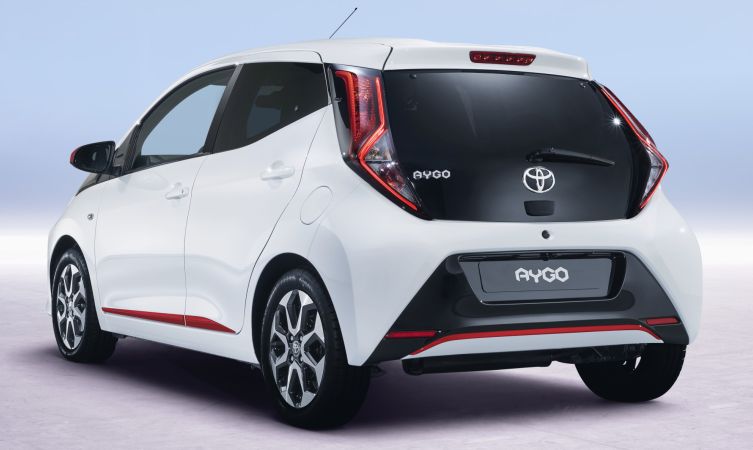 New colours and new wheel designs – each dedicated to a specific model grade – add to the impact of the exterior styling.
In the cabin, the combination meter has been upgraded with graphics that have a more three-dimensional look and a new illumination colour. Most grades have new seat fabrics and premium Quartz Grey and Piano Black colour schemes have been introduced (UK colours to be confirmed).
New Toyota Aygo: driving dynamics
Performance and driving dynamics have been improved for more agile performance around town, while maintaining Aygo's class-leading fuel economy. Measures have also been taken to achieve a marked reduction in noise and vibration levels experienced in the cabin.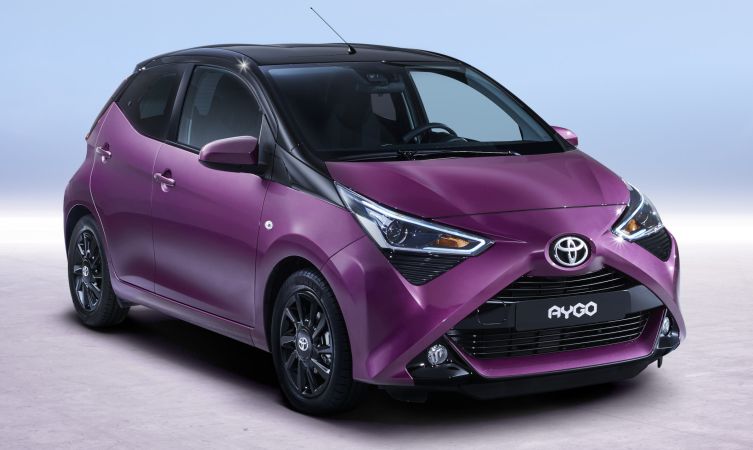 Toyota's award-winning 998cc three-cylinder, 12-valve DOHC engine now meets Euro 6.2 emissions standards. Revisions have achieved an ideal balance of power and fuel efficiency, with stronger torque delivery at lower engine speeds to offer an even better driving experience in urban traffic.
The changes include a new dual fuel injector system, a higher compression ratio, new low-friction components, a cooled exhaust gas recirculation system and an improved balancer shaft for less vibration at idling speed.
Output is slightly higher (+2bhp), now offering 71bhp at 6,000rpm, with 93Nm of torque at 4,400rpm. Acceleration from rest to 62mph can be accomplished in 13.8 seconds, and top speed is 100mph. Fuel consumption has improved from 68.9 to 72.4mpg (combined cycle, pre-homologation figures), which delivers a commensurate reduction in CO2 emissions.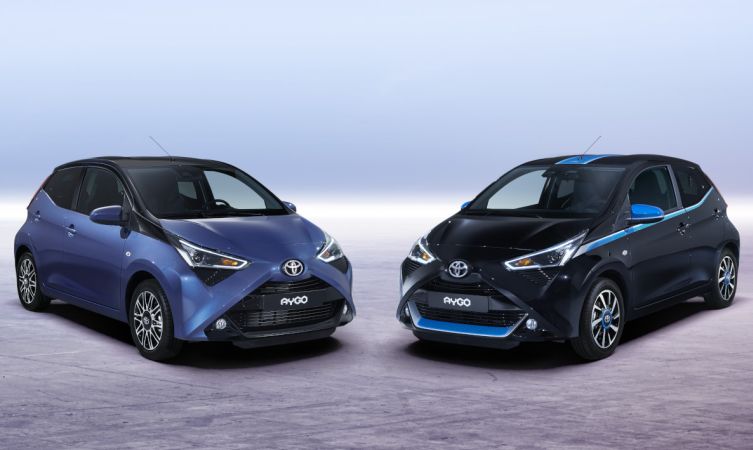 Improvements to engine performance have been complemented by changes to the suspension settings and steering software, allowing Aygo to react quickly and precisely to driver inputs.
Finally, sealing and sound absorption materials have been added to the dashboard, front pillars, doors and rear deck, bringing a marked reduction in noise and vibration in the cabin, at all engine speeds.
Aygo model grades and equipment features for the UK market will be announced nearer the car's on-sale date later this year.