It is reassuring to know that refuelling a car powered by hydrogen is as simple as that for a traditionally powered car. But because this fuel type is currently not as common as petrol or diesel, there may be some uncertainty about the process of refuelling hydrogen. This guide will take you through this straightforward procedure of how to refuel a hydrogen car.
You will find step-by-step instructions followed by a helpful video at the bottom. It is illustrated with our own hydrogen vehicle, the Toyota Mirai.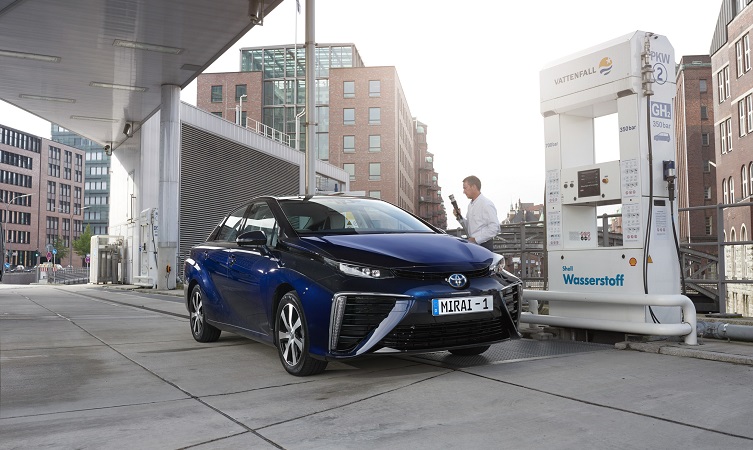 Before refuelling a hydrogen car:
Bring the vehicle to a complete stop with the hydrogen dispenser facing the nearside of the vehicle. Close all windows, shift the transmission selector to Park, and turn off the power.
Ensure the hydrogen dispenser is H70 rated, offering a supply pressure of 70MPa (700 bar). A full refuel will not be possible if the pressure inside the Mirai's own hydrogen storage tanks is higher than the supply pressure from the hydrogen station.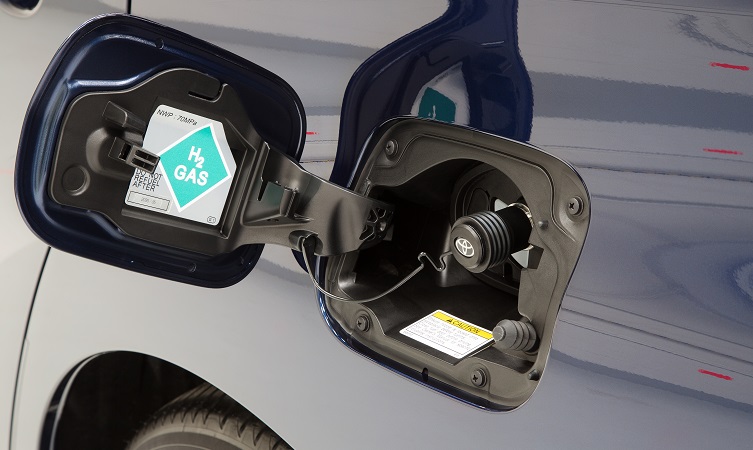 Release the lock for the fuel filler door by pressing the relevant dashboard button to the right of the steering column. Then open the fuel filler door by pressing the right-hand edge to release the push catch.
Remove the plastic dust cap covering the vehicle's hydrogen receptacle and store in the holder built into the fuel filler door.
During refuelling:
The hydrogen dispenser looks similar to a traditional petrol or diesel dispenser. Push the end of the dispenser straight on to the vehicle's hydrogen receptacle and pull up on the integral handle to lock the connection into place. A gentle pull on the dispenser will ensure it is secure.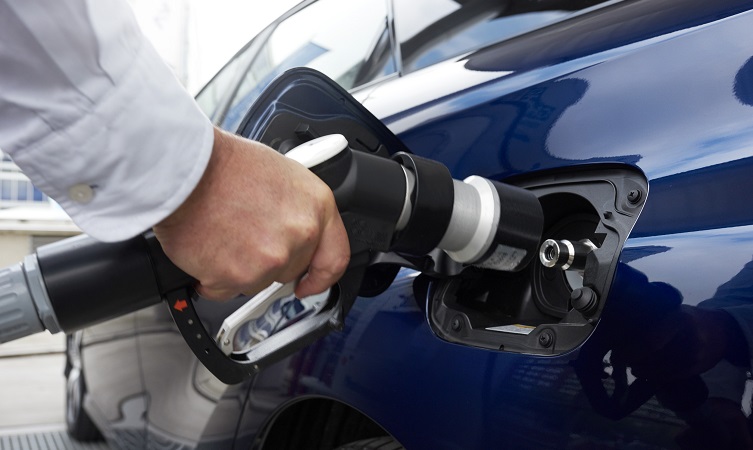 Refuelling a car powered by hydrogen is simple
Follow the instructions on the supply station to fill the hydrogen tank. You do not need to hold the dispenser to do this.
As the liquid gas is supplied at high-pressure, the end of the nozzle and vehicle receptacle will become cold and may develop some frost. Do not touch either of these metal surfaces.
When refuelling is complete, release the catch on the handle to unlock the dispenser from the vehicle. If it feels like the dispenser does not want to release, it may be frozen in place. Do not try to force it off. Simply wait a moment for the connection to thaw before trying again.
Replace the plastic dust cap over the vehicle's hydrogen receptacle and close the fuel filler door. The Mirai will not be able to drive off if the filler door is not properly closed.
Watch the video below to learn more about how to refuel a hydrogen car
Learn more: How does Toyota's hydrogen fuel cell vehicle work?
Details in this article were correct at the time of publication.