The new Team Toyota GB with Speedworks Motorsport Corolla has made a successful track debut in preparation for its first racing season in the Kwik Fit British Touring Car Championship.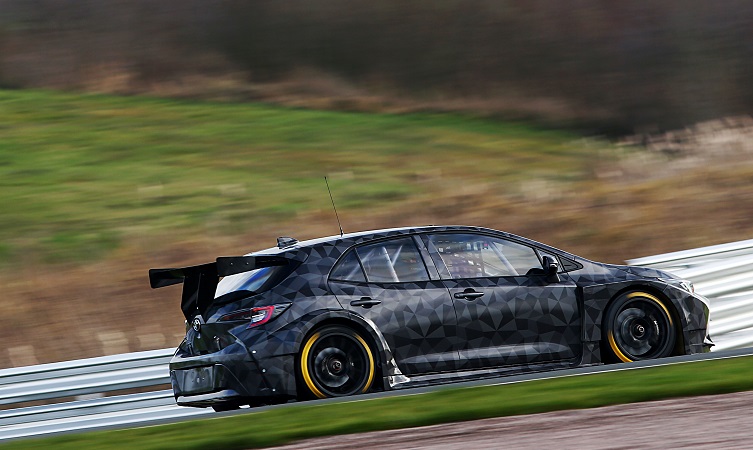 We have a really good platform to start chasing performance and fast lap times
Driven by Tom Ingram, reigning BTCC Independent Champion, the Corolla put in a problem-free performance in an official shakedown test at Oulton Park, home circuit of the Cheshire-based team. It was an outing that coincided with the start of sales of the road-going version of the car, built in the UK at Toyota's Burnaston factory in Derbyshire.
Ingram was delighted with the car's first track laps: "This was a really positive day and it was nice to put everyone's mind at ease that the Corolla is a good car. Having completed the shakedown we have a really good platform to start chasing performance and fast lap times. If we had to head to Brands Hatch for the first race now, I wouldn't feel nervous about it; we're in a really good place."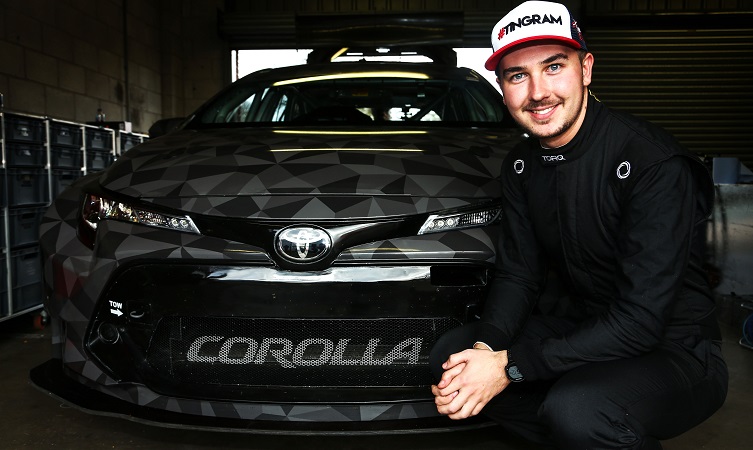 The 25-year-old Buckinghamshire driver (above) has appreciated the public's support in the build-up to the new season: "The response from fans has been remarkable and we're delighted that people are really getting involved with it. At the same time, there's tremendous anticipation from me and the team for what's in store," he said.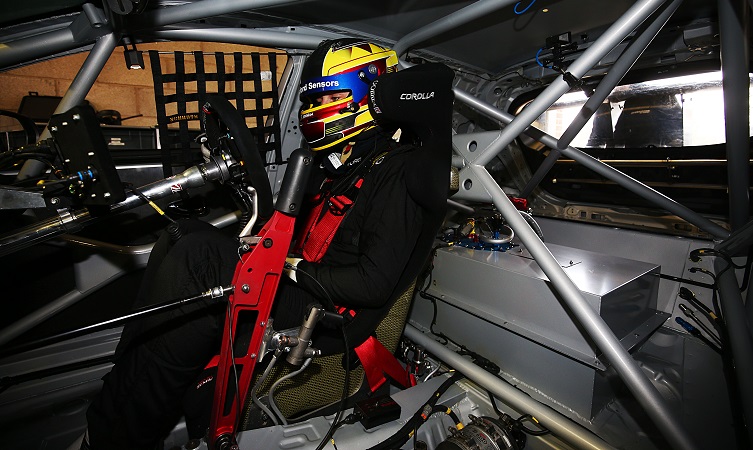 Team principal Christian Dick was equally pleased with the car's performance: "It was a very productive day. We have plenty of testing planned and the Corolla looks good straight out of the box, so fingers crossed we'll be right on the pace at the first round."
With the objective of testing the Corolla's strength and reliability, the team gradually increased the number of laps in each stint until it completed a full race distance.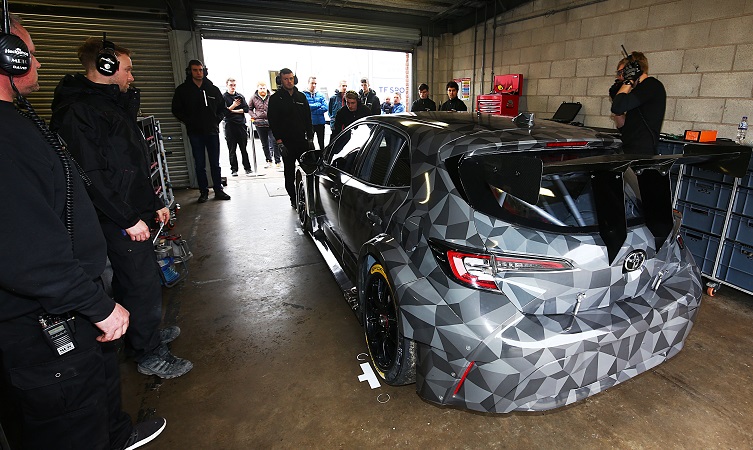 "We were well aware that the sooner we could get on track with a complete car, the better the package would be for round one of the series," Dick added. "The early signs are that we are going to be in very good shape, but we've still got a lot of work to do."
The car was presented at Oulton in a camouflage-style livery, with a design nod to the appearance of the Toyota GR Supra sports car when it made its world debut at last year's Goodwood Festival of Speed.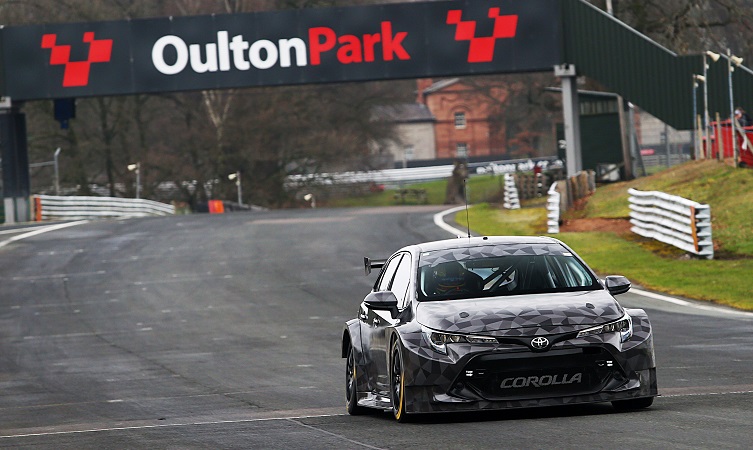 Straight after completing the Oulton Park test, the team moved to the Calafat circuit in Spain for further pre-season testing. The Corolla's racing debut is just one month away, with the first round of the 2019 BTCC taking place at Brands Hatch on 6-7 April.