Immediately after the new BTCC Corolla broke cover to undertake its first official shakedown at Oulton Park, Team Toyota GB with Speedworks Motorsport upped sticks and moved to the Calafat circuit in Spain for further pre-season testing.
Although the team felt extremely positive following the UK test, the more predictable weather near Barcelona has allowed the crew to fine-tune elements of the race Corolla's performance ahead of the first round at Brands Hatch next month.
We caught up with driver Tom Ingram (below left) and team principal Christian Dick (below right) during this development stage to hear their thoughts on the new Corolla and the touring car season ahead.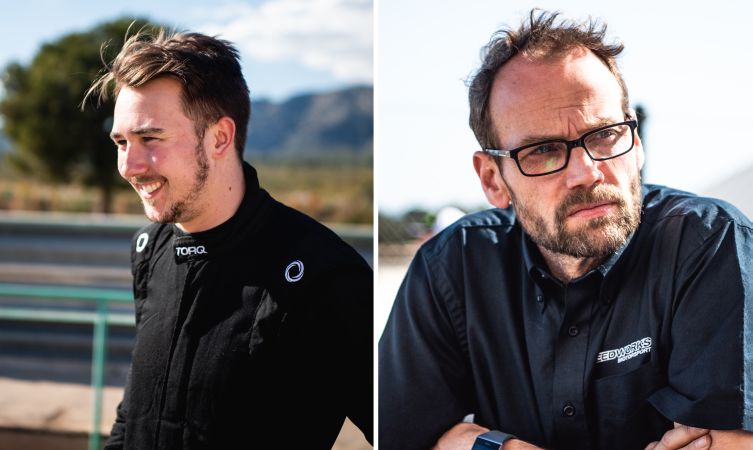 Can you give us an overview of what you're trying to achieve here in Spain?
Tom: "We're really just testing out the new Corolla – finding out what works and what doesn't work quite so well, and trying to get a handle on the car to make sure it is as good as we can make it before the start of the season. We've got a lot to live up to following the Avensis we used last year, but so far the testing has been going really well and we're really excited to get going."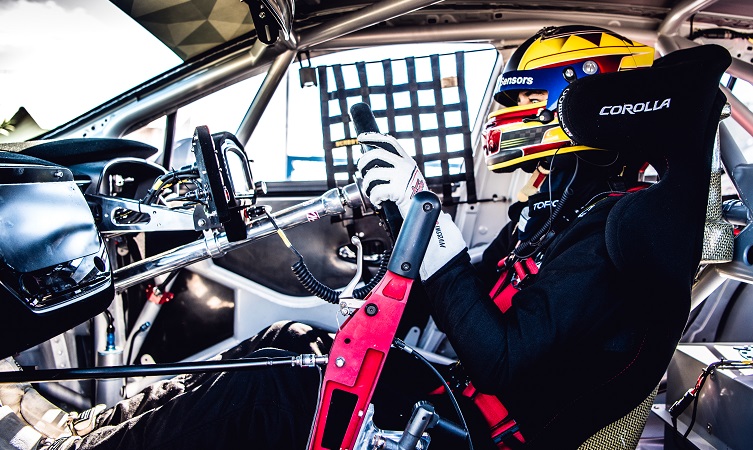 What do you find most exciting about the new Corolla touring car?
Tom: "For me it's how it feels – which is just superb. It's got a shorter wheelbase than the Avensis, so it's taken a bit of time to get our heads around the difference…
"To be driving a race version of a road car that's only been in the dealerships for a couple of weeks is an amazing feat of engineering. But I like that challenge of starting a new project and getting a car to being absolutely at the front, winning races, getting podiums and hopefully some championships."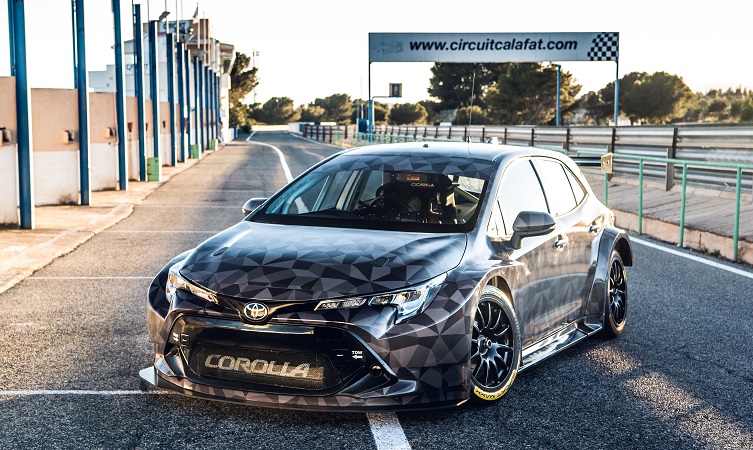 Christian: "Bringing the Corolla name back to the BTCC is very special for me personally and for everybody in the team. Toyota's involvement in the BTCC stretches back over 40 years and the Corolla was the last car that brought Toyota the championship in '86 with Chris Hodgetts.
"The new Corolla's got a fantastic base, footprint and aerodynamic package for us to work from, so we're very confident that everything we've learned previously – combined with the Corolla's platform as a road car – is going to serve us really well."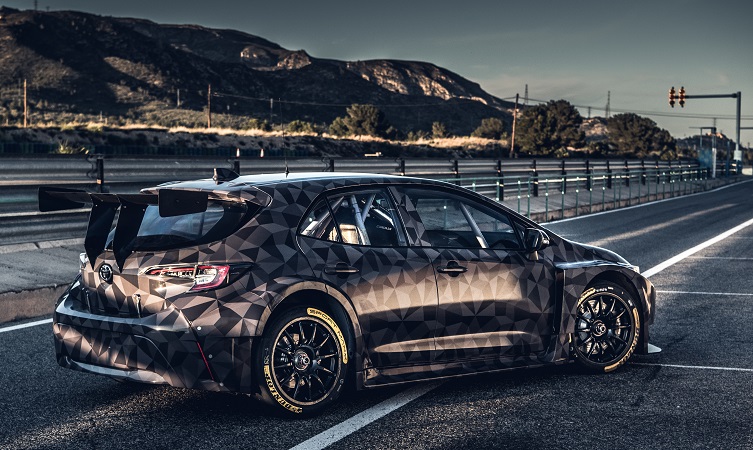 Why do you think the public are so enthralled by touring car racing?
Christian: "I think fans really engage with the BTCC because the cars are relevant: they look like the cars they drive to and from work every day, and that makes it relevant to the manufacturers, too. The race format is also superb, with three short blasts of close, all-out action and a noise that is second to none.
"The BTCC is about to embark on its 61st year, so it's got a lot of heritage. Big names and big manufacturers have always been a huge part of it and that heritage gains more and more importance the longer it goes on."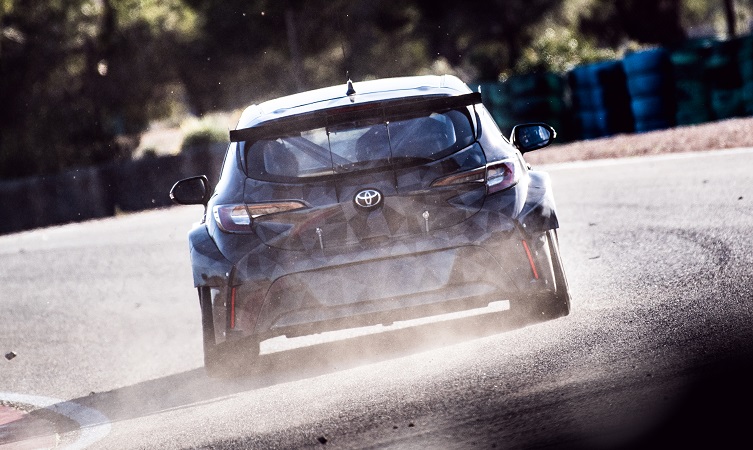 Tom: "The reaction we've had to bringing the Corolla back into the BTCC has been incredible. Across social media, and among people that have seen the car in the flesh, it's been amazing. People love the fact that Team Toyota GB is back in the championship, and we also love that it looks pretty cool as well."
Do you feel the public's expectation of success has now been raised?
Tom: "Running as Team Toyota GB, people are expecting results; they expect us to be at the front every single time we go out. So it adds a bit of pressure. But with that pressure comes a huge amount of excitement. It's made me work a lot harder.
"There are things I've learned: the little niche things you've got to do to be as quick as possible in the championship but also get the very most out of the car. So I think I'm getting stronger in myself and we're all learning as a team. It's a really exciting time."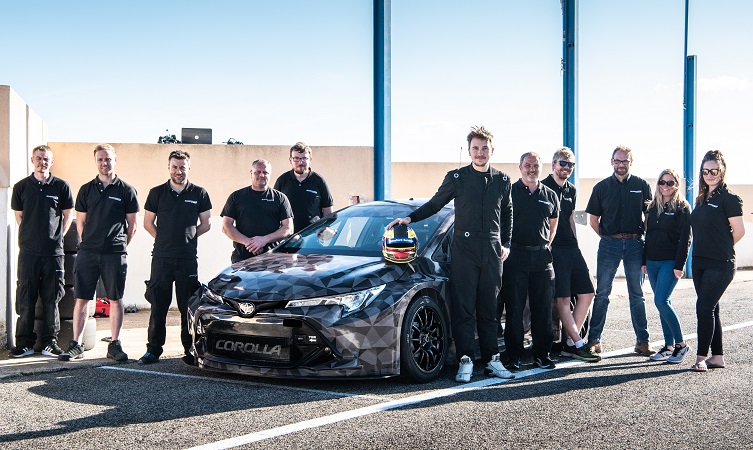 Read more: New Toyota Corolla BTCC car breaks cover