Who isn't intrigued by the idea that an innovative solution to a necessary job could actually save you time and money? For example, who'd have thought that a dry tea bag can deodorise a smelly shoe, or that a combination of vinegar and baking soda can clear a blocked sink? But when you stop and think about the natural absorbency of dried tea leaves and the vigorous foaming reaction between vinegar and sodium bicarbonate there is some plausibility in these life hacks. But what about car body repair hacks?
In a similar way, is there any credibility behind the following handful of so-called car body repair hacks? Will they actually save you time and money, or are they courting disaster that could be entirely avoided by commissioning a Toyota-approved specialist to tackle the job? Read on to find out.
1. Toothpaste to repair scratches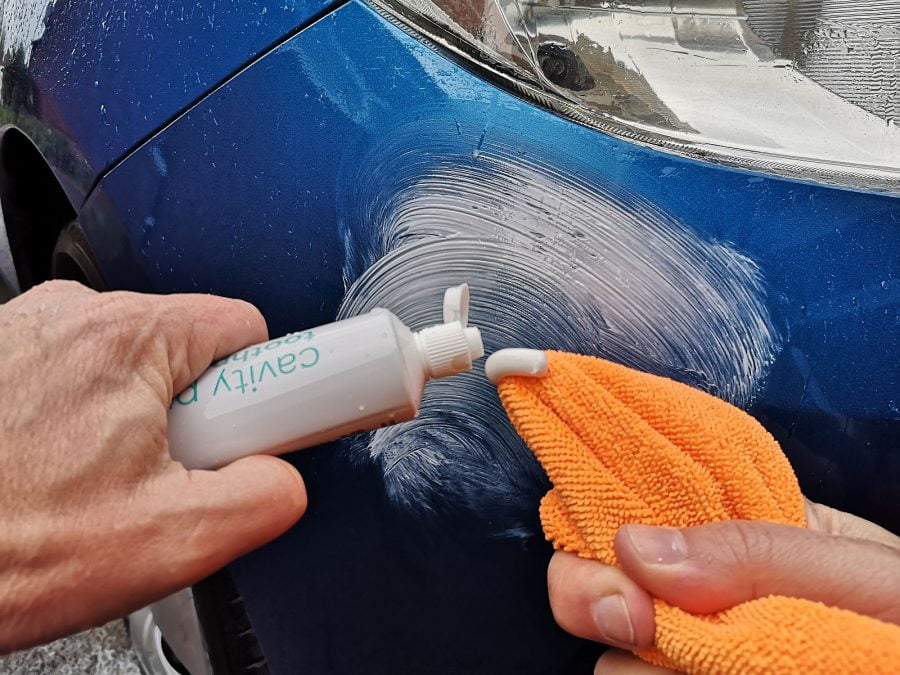 It has been suggested that toothpaste is a straightforward alternative to a dedicated paint cutting compound because it contains mild abrasives. While it is true that toothpaste contains such agents, the compound is mild enough for us to be able to brush our teeth two or three times a day. In other words, you would have to work very hard indeed to try and polish out a mild surface scratch using toothpaste when a body repair specialist armed with a professional-grade cutting compound and a dual action machine polisher could renovate and refine your paintwork to showroom standard in minutes.
2. Hot air or boiling water to pop out dents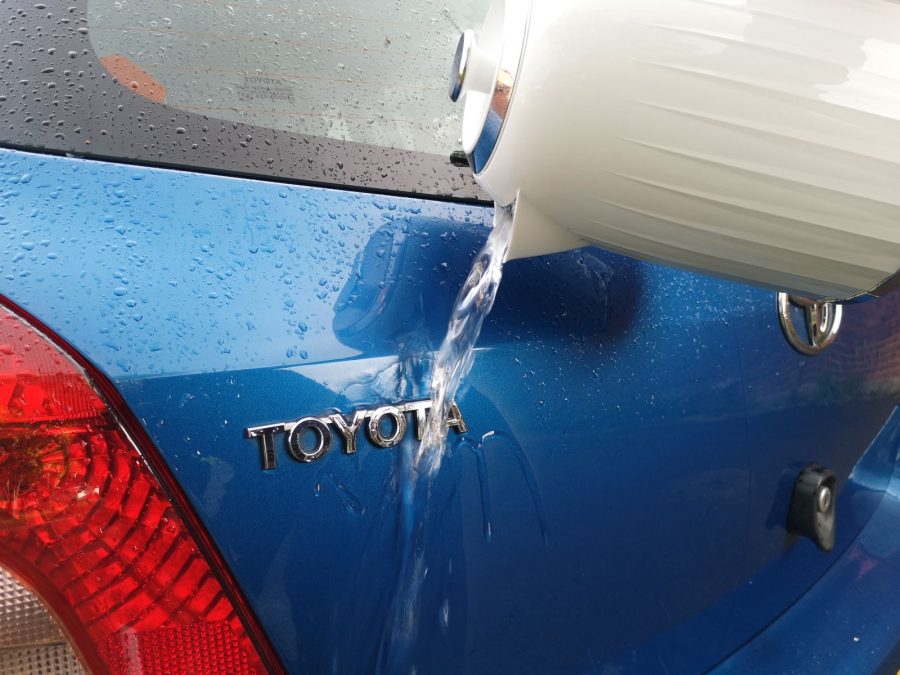 Heat certainly makes metal and plastics more malleable, which could lead you to believe that the affected body panel can easily be manipulated back into shape. However, there are limited circumstances where such treatment might be possible. And such localised heating has less of a softening effect on the high-tensile steel that now forms a significant proportion of the bodywork of modern vehicles. In addition, the level of heat that needs to be applied to soften the dented area can scald skin, damage paintwork and, in the case of bumpers, affect the function of essential, surface-mounted safety sensors.
3. Nail polish to cover paint chips
Let's say that you've spotted a nasty stone chip or scratch on your car's bonnet. It may seem like a good solution to daub some nail polish over the damage to protect the underlying metalwork from corrosion. However, the colour will never match the surrounding paintwork and it will therefore remain an eyesore, while the nitrocellulose formula of nail polish is not long-lasting compared to automotive two-pack paint applied in a professional spray booth. If you still feel the need to apply a temporary DIY fix, please use a genuine touch-up paint that matches your vehicle's paint code.
4. Penetrating fluid to disguise scratches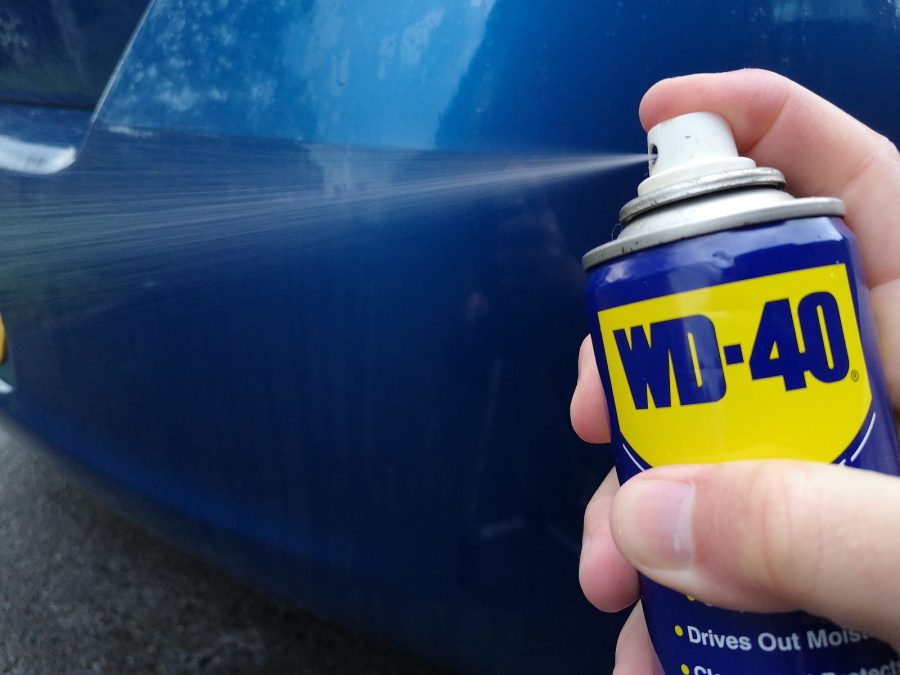 A widely publicised car body repair hack involves spraying penetrating fluid on shallow surface scratches to mask their visibility. But that is all it is – a mask. In the same way that rain water can make paintwork appear more shiny than it actually is, penetrating fluid simply adds a sheen that hides the visual severity of a scratch, in effect treating the symptom rather than the cause. What's more, the water-displacing properties of the fluid make the oily film difficult to wash off and can cause complications for technicians adopting correct crash repair procedures.
5. Using Coca-Cola to remove rust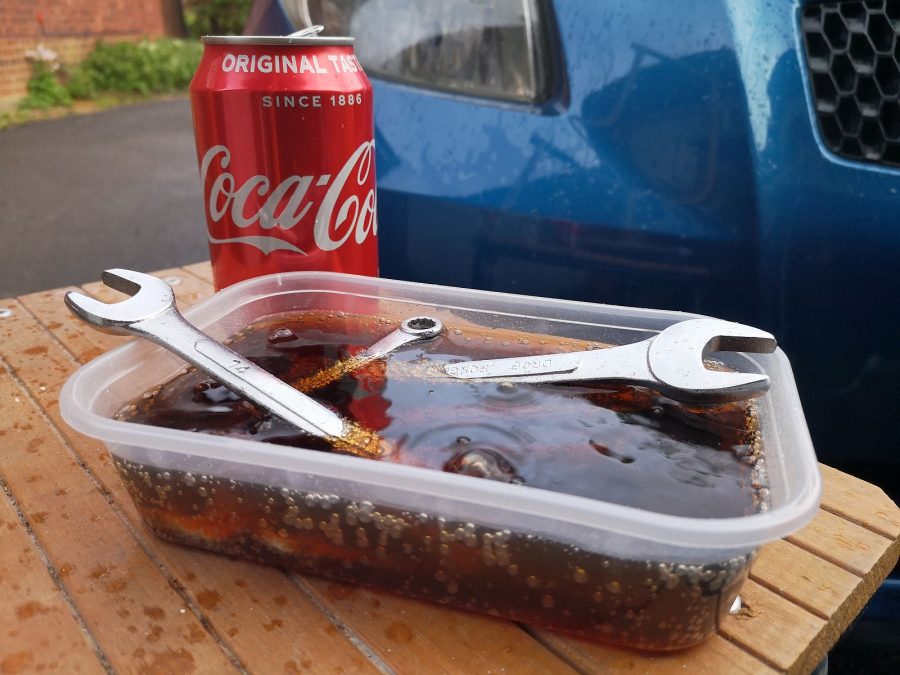 Your favourite carbonated cola drink contains phosphoric acid, which has the ability to dissolve rust as well as teeth. However it needs a long time to work and the affected part should be fully submerged in the liquid, which is simply not feasible in car body repairs. Besides, if Coca-Cola contained a sufficient quantity of phosphoric acid in order to be a useful product in car repairs we certainly would not be allowed to drink it. Therefore, the only way to effectively remove rust is to cut it out entirely or media-blast the affected area and refinish it accordingly.
What does Toyota recommend?
The five so-called car body repair hacks listed above will, at best, take a long time to work or, at worst, end up doing more harm than good. So why take the risk when you can deliver your vehicle into the trained and trusted hands of Toyota's approved body and paint technicians who will repair your car to the highest standard using only original equipment parts.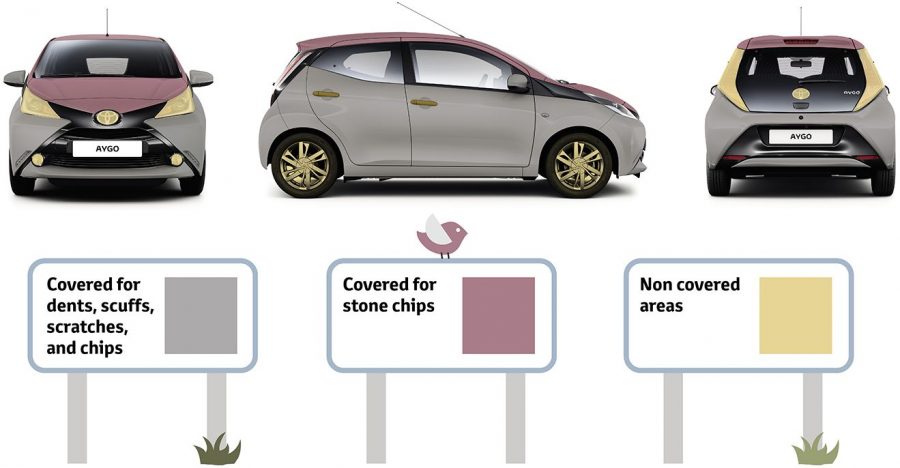 Toyota also recommends taking out SMART Cover, which is an insurance policy offered by Toyota Financial Services that will cover you for the professional repair of minor dents, chips and scuffs (see image above). As a standalone policy, claiming on SMART Cover does not affect your main car insurance policy or no-claims bonus and can help you maximise your vehicle's resale value.