In Museum of Starts, four members of ParalympicsGB (Scott Meenagh, Hugh Nibloe, James Barnes-Miller and Millie Knight with her ski guide Brett Wilde) provide unique insights into their experiences ahead of the PyeongChang 2018 Paralympic Winter Games.
In the films, each athlete talks about an object, such as their first piece of kit, or an important item that inspired them on their way to success, demonstrating that every impossible has an inauspicious start.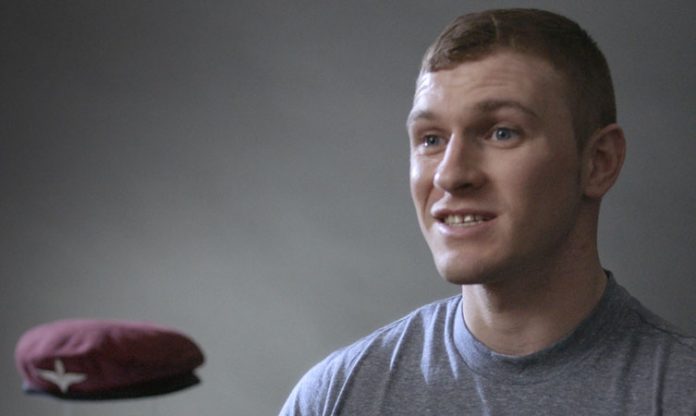 Former soldier Scott Meenagh (above) from Cumbernauld, who competes in Para Cross-Country Skiing and Biathlon in PyeongChang, lost his legs when he stepped on an improvised explosive device while serving in Afghanistan. Here he talks about his regimental beret in his Museum of Starts film.
I've got to turn that emotional upset into a fuel and into a fire and to start to use that fire to apply to absolutely everything in life that comes my way – Scott Meenagh
For Scott, the beret has been his strength in his recovery and rehabilitation, as it symbolises infectious optimism and never failing at any task, which was the spirit of his regiment. A defining moment for Scott was when his friend Martin Bell was killed in the same action that caused his injury.
He says: "Martin gave his life so that I could live… sitting around feeling sorry for myself means he died in vain… I've got to turn that emotional upset into a fuel and into a fire and start to use that fire to apply to absolutely everything in life that comes my way. It's a privilege to wear these colours and be on this team."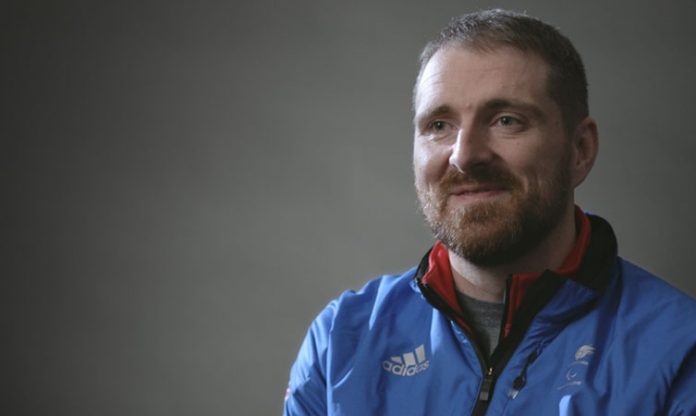 In the second film, Hugh Nibloe (above) from Stranraer, who competes in Wheelchair Curling, talks about the dominoes that kept him occupied when he was diagnosed with MS in 2006: "Dominoes… got me out socially, involved with people and that competitive element and led on to me having the confidence to… pick up wheelchair curling."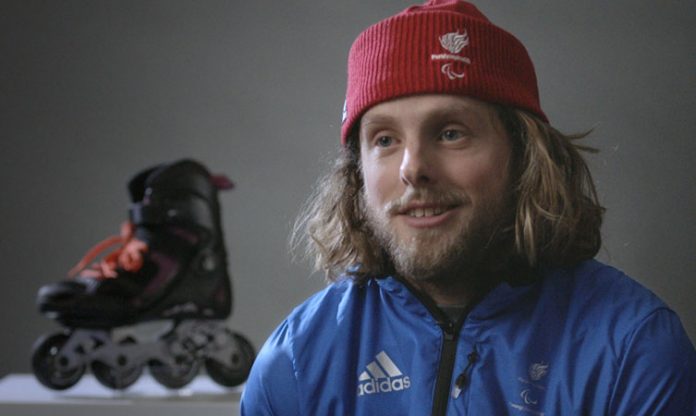 The third film features James Barnes-Miller (above) from Broadstairs, who competes in the Para Snowboard Cross and Banked Slalom events. He talked about the roller blades that were his first insight into extreme sports when he received them as a present on his seventh birthday.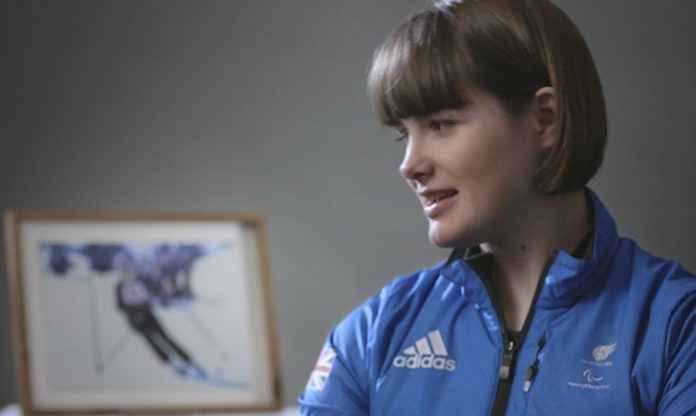 Para Alpine Skier, Millie Knight (above) from Canterbury, is the star of the fourth film, in which she talks about the photo of her mum skiing that inspired her to want to ski at a time when she was losing her sight. Millie's ski guide, Brett Wilde, who is also interviewed in the film, praises Millie for her determination and commitment to her sport.
The Museum of Starts films are the latest iteration of Toyota's Start Your Impossible global theme for inspiring the world to move, in its role as the Worldwide Mobility Partner of the Olympic and Paralympic Games. The first three films released prior to the PyeongChang Winter Olympics profiled the sporting journeys of Lizzie Yarnold, Billy Morgan and Elise Christie.
The Start Your Impossible platform aims to inspire people across the globe to achieve their goals, no matter how unrealistic or unachievable they may at first seem.
For more information about Toyota's partnership with the Olympic and Paralympic Games, please visit www.mobilityforall.com.
In March 2015, the International Olympic Committee (IOC) announced Toyota as the first-ever Mobility Partner in the history of The Olympic Partner (TOP) Programme to sponsor the mobility category. Toyota then became a Worldwide Paralympic Partner of the International Paralympic Committee (IPC) in November 2015. Toyota GB is the official mobility partner of Team GB (the British Olympic Association) and ParalympicsGB (the British Paralympic Association).