A racing car driver's life must be pretty sweet. Driving the world's fastest cars at mind-boggling speeds feels like the kind of job that can't possibly have any downsides, right? Well, it's not that simple.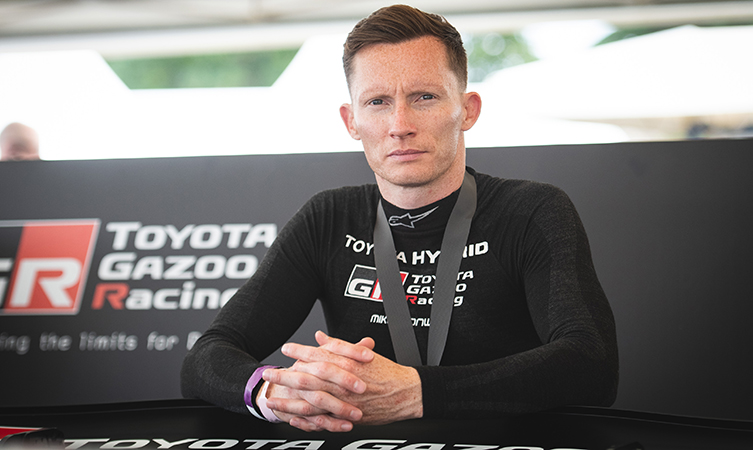 With his driving stints all done at a pace that blew the competition away, there was nothing Mike Conway could do but look on in horror from the garage as his No.7 TS050 Hybrid – which had led for 23 hours – made two visits to the pits, after an erroneous tyre pressure signal put paid to another attempt to claim victory at the 24 Hours of Le Mans. 
It was the third time Mike has finished the world's greatest endurance race as runner-up. Dream job, meet downside.
So close yet so far
"Le Mans is what the team is geared up for and it's what the car's built for. To be able to do a good job is what we want to do all the time, so it's nice to go away knowing you gave your maximum to get the result – even if it doesn't quite go your way," Mike says.
There were personal victories at Le Mans. Mike's time of 3min 17.297sec on lap four will see his name go down in the history books as the holder of the outright race lap record, and he'll continue to have opportunities with Toyota to go one step further in the overall results.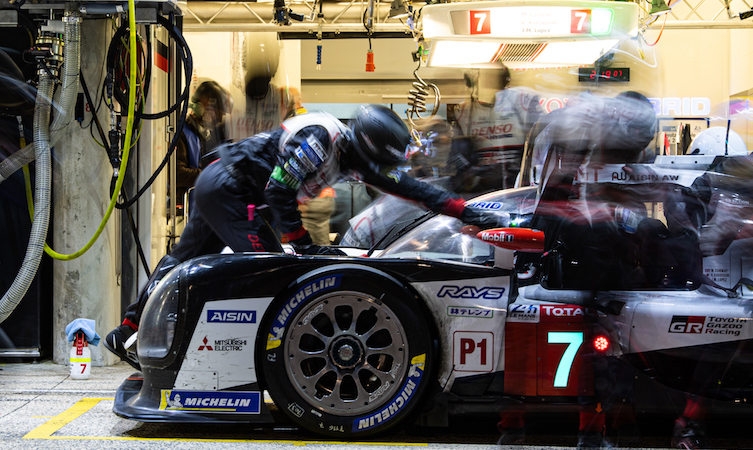 "Every year you're more and more used to it, but it still doesn't get any easier," he says. "It gets easier in some ways, such as knowing how to improve yourself in terms of preparation and mental focus and managing the demands in and out of the car. But every year is a little different in terms of the competition and the traffic you have to deal with. It's still a big challenge to get through Le Mans without any hiccups." 
Perks of the job
Conway is back in his native Britain to drive the Toyota GR Supra GT4 Concept up the famous Goodwood Hill during the nation's celebration of all things automotive, Goodwood Festival of Speed.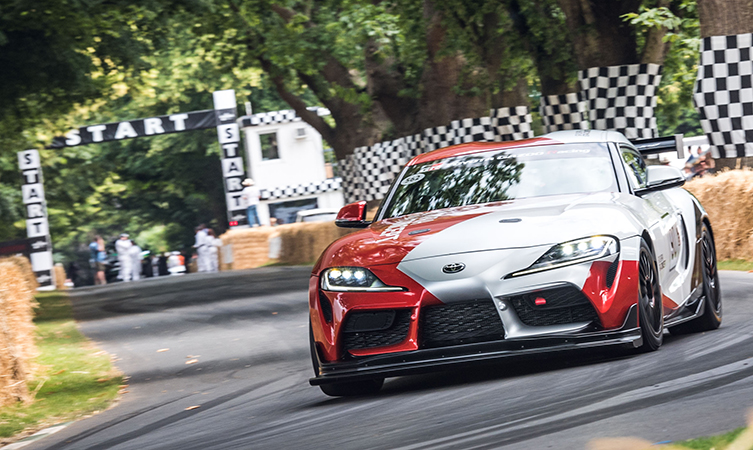 "It's good to be back on track at Goodwood again, I enjoyed it – and it's good to be in something a bit different, too," Mike says. "It's cool to go drive it as no-one else has and it's a cool place to do it, too, because it's pretty challenging, as there are a lot of off-camber roads.
"It's not the full-blown race car (which will arrive in 2020) and it's still in the early stages but it looks the part. On each run you're pushing harder but if anything the tyres have got too much grip! It's got big slicks on it, and I think some road tyres would make it even more fun so I can throw it around a little bit more."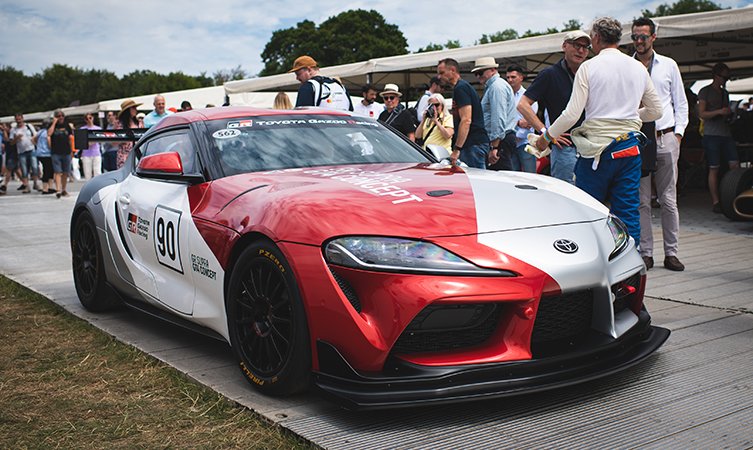 And with temperatures pushing the high 20's, there's one feature Mike was very grateful for: "Luckily the engineers hadn't taken the air conditioning out!"
The GR Supra GT4 represents another extension of Toyota's continuing dedication to use motorsport as a tool to create ever-better cars and while "nothing else" on the road can compare to the feeling of the TS050, that exploration of prototype technology has a real-world consequences when it comes to the technology that courses through the likes of the Corolla or Toyota C-HR hybrid.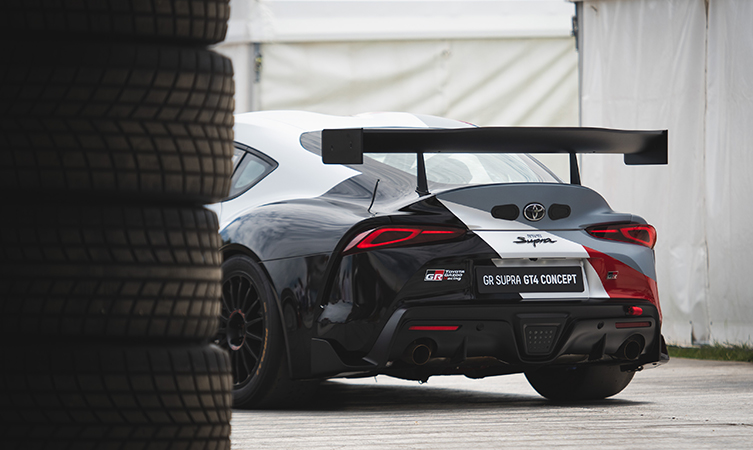 Dawn of a new day
Mike will return to his No.7 TS050 for the 2019-2020 World Endurance Championship season, which begins at Silverstone on 1 September. The forthcoming season will be the last time we'll see the LMP1 Prototype category following the FIA's introduction of new regulations for 2020 onwards.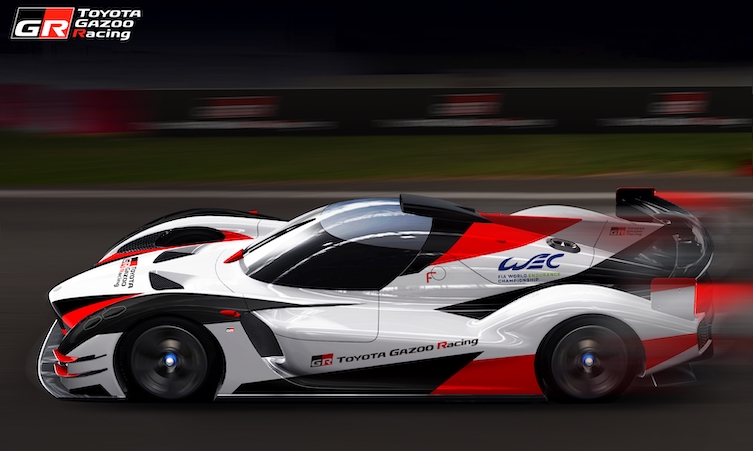 Development of the new Toyota entrant is going in a good direction, says Mike: "Now that the regs have been sorted out, it's full gas to get her ready and we should be driving it next year, hopefully. We're doing some initial stages of early testing already, but the real race car will be coming later."
So a new era beckons, and with that more chances for Mike Conway to make the dream job even better. Watch this space.