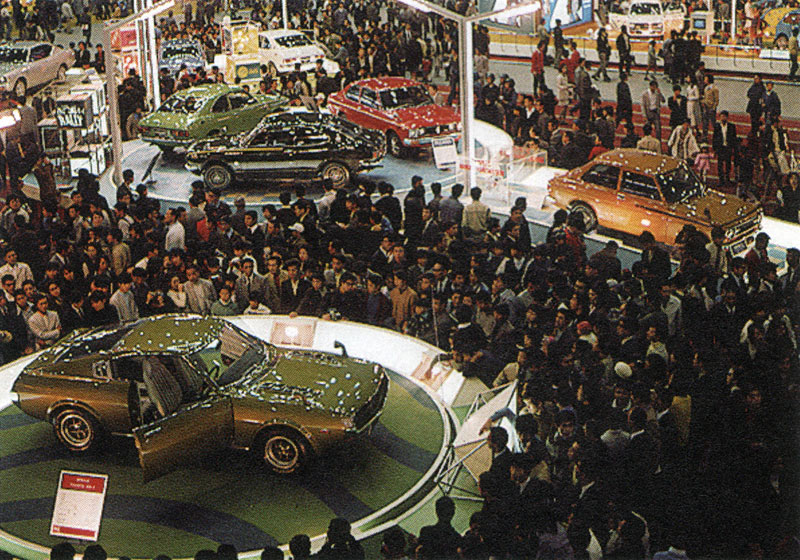 As well as the Celica-based RV-1 lifestyle concept, Toyota hit the 1971 Tokyo Motor Show with the SV-1 concept, the first of a series of three 'sporty vehicle' concepts that culminated in the 1983 SV-3 concept which previewed the first-generation Toyota MR2.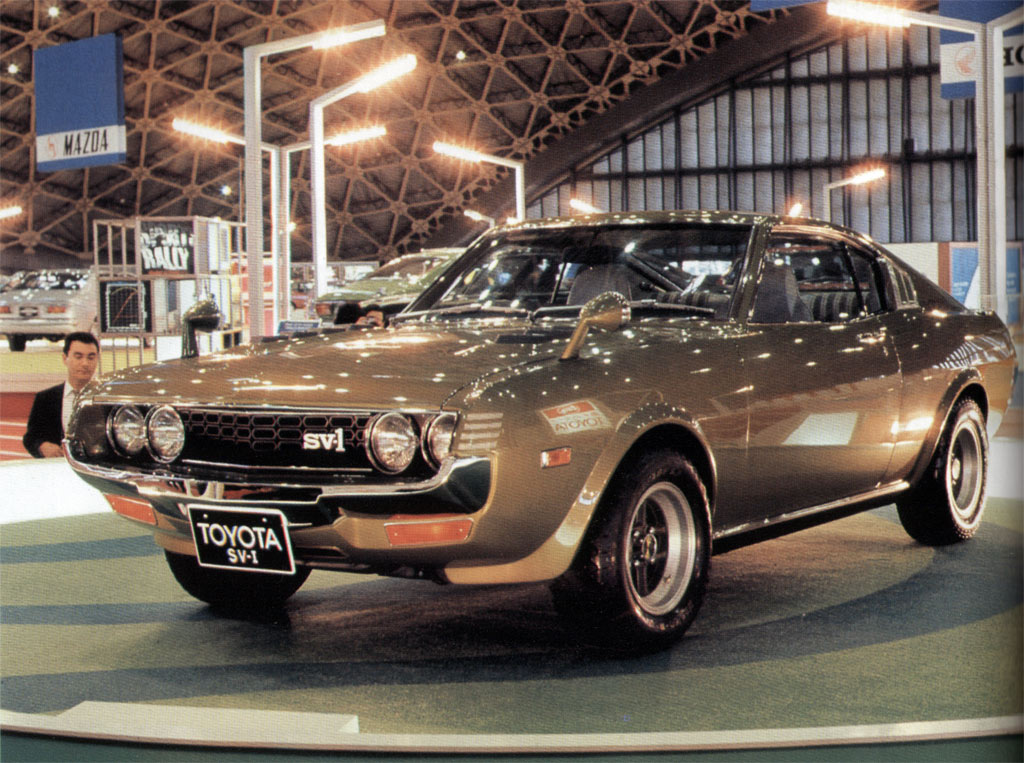 With the SV-1, Toyota took its existing Celica production coupe and reworked it into a liftback bodystyle. The starting point for the SV-1 was a TA22 Celica GT and the concept retained the GT's 1.6-litre twin-cam engine, making it a working prototype rather than merely a static concept.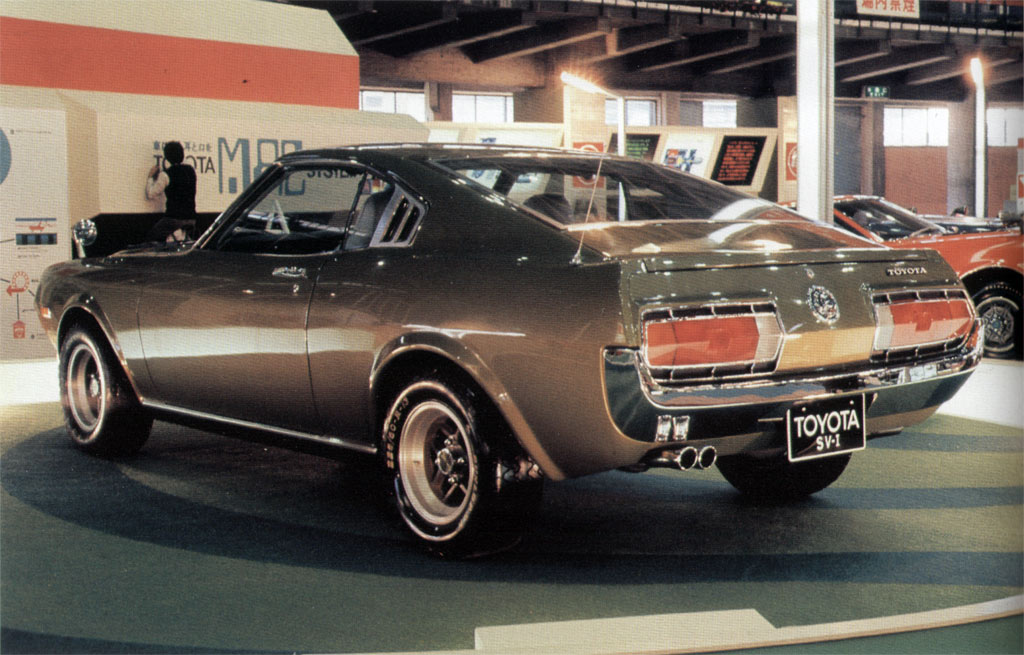 From the front, the SV-1 concept appeared very similar to the Celica upon which it was based, but the big change was at the back where the coupe's separate screen and bootlid combined to become one larger, sloping liftback assembly. The SV-1 remained a three-door like the Celica, but the rear seats were changed for two individually-reclining seats rather than a full-width bench.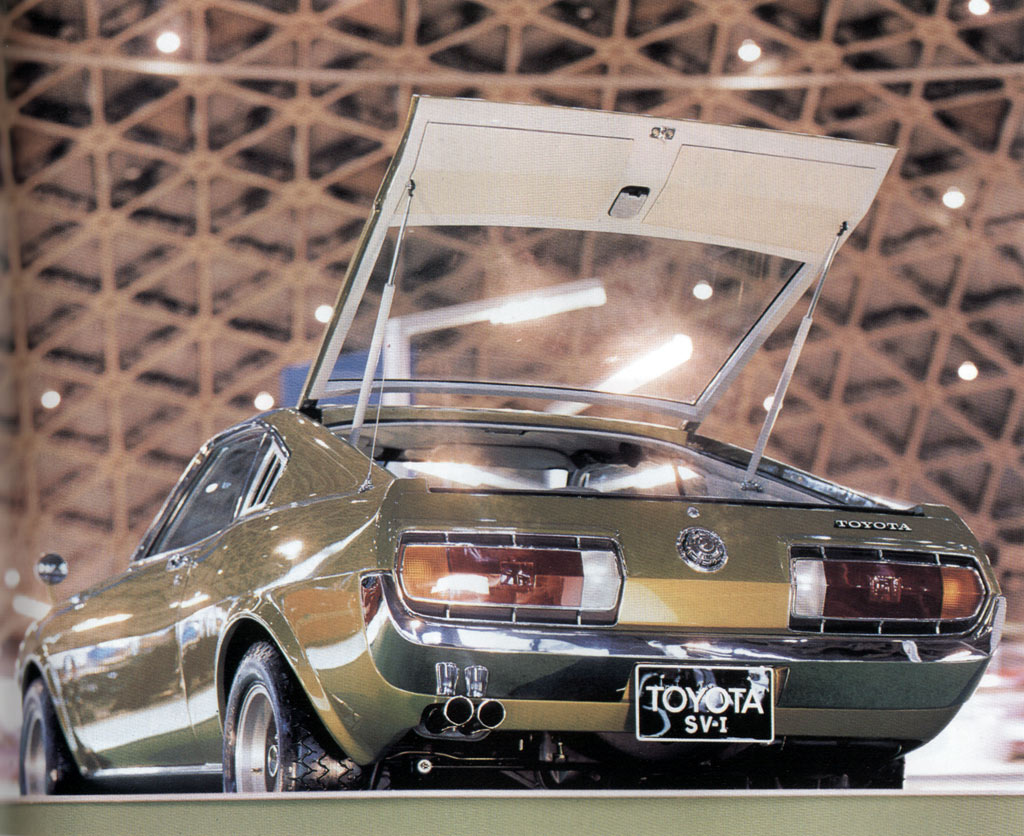 More a prototype than concept, the SV-1 went on to go into full production from 1973 as the Celica liftback, largely unchanged except for minor details like the positioning of the fuel filler flap and rear key hole. The biggest styling change was the rear lights, which adopted an upright, segmented design not dissimilar to the Ford Mustang, the original 'pony car' which inspired many American and Japanese sports cars through the late 1960s and 1970s.
Explore other Toyota concepts in this series:
2014: Toyota FT-1
2013: Toyota i-Road
2011: Toyota Fun-vii
2011: Toyota FT-86 II Sports Concept
2003: Toyota FINE-S
2001: Toyota RSC
1995: Toyota Prius
1995: Toyota Moguls
1981: Toyota SV-2
1971: Toyota RV-1
1970: Toyota EX-7
1962: Toyota Publica Sports
See also: Looking into the future with Toyota's concept cars