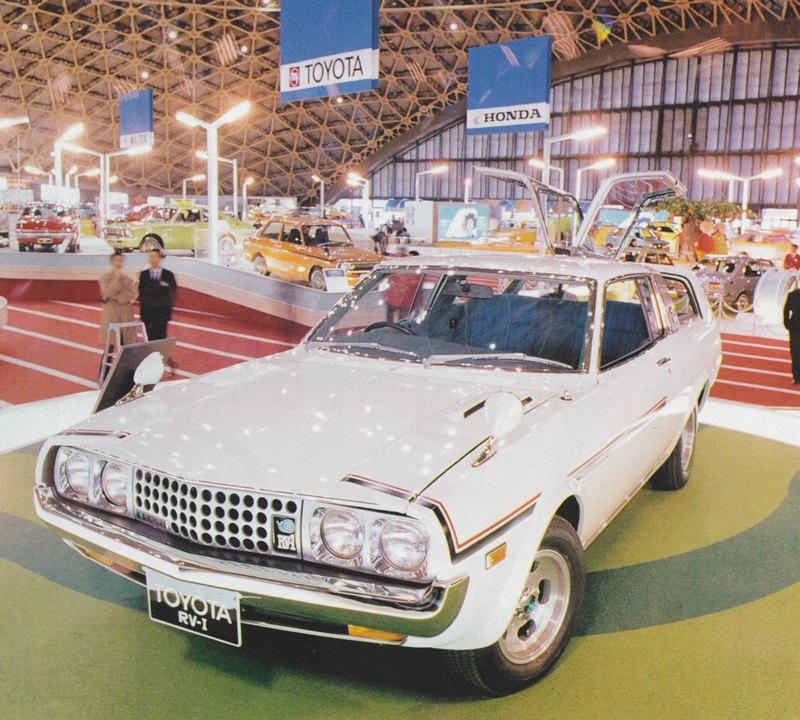 Throughout the Seventies, Toyota and other Japanese manufacturers produced a string of sports cars with a distinct US muscle car influence, notably demonstrated by the 1973 Celica liftback which became known as the 'Japanese Mustang'. The Celica liftback was previewed with the Toyota SV-1 concept at the 1971 Tokyo Motor Show and alongside that future production model, Toyota also displayed the RV-1 concept.

The RV-1 was presented to the public as a recreational vehicle (hence its 'RV' moniker), an image projected in the brochure from the motor show. With its extended roofline and abruptly cut off rear, the RV-1 provided a considerable amount of storage capacity compared to the Celica coupe upon which the concept was based. The sportier design cues of the Celica were still evident, but wrapped in a more sensible and practical body.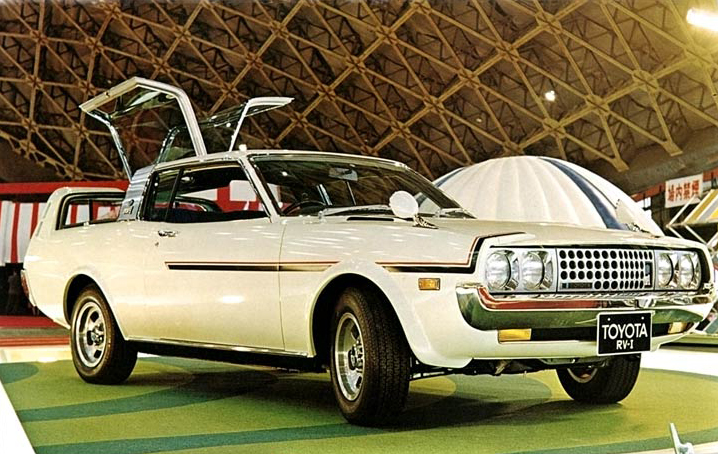 As well as having space to carry a family of four in comfort, the large rear luggage area was accessed by two futuristic gullwing-hinged window panels or via the central portion of the rear panel which folded downwards between the novel rear lights.
Further emphasising its lifestyle status, the RV-1 concept could also hook up to an innovative trailer designed by Toyota. Called the Marinetta, this trailer contained an inflatable tent (complete with portable generator and air pump) and camping equipment, and its hard-shell top cover could be flipped over to become a small boat with an outboard motor.
The RV-1 concept's bold vision of a family-sized recreational vehicle wasn't destined to become a production reality, instead paving the way for the RV-2 concept in 1972 which incorporated a tent into its clamshell-opening rear.
Explore other Toyota concepts in this series:
2014: Toyota FT-1
2013: Toyota i-Road
2011: Toyota Fun-vii
2011: Toyota FT-86 II Sports Concept
2003: Toyota FINE-S
2001: Toyota RSC
1995: Toyota Prius
1995: Toyota Moguls
1981: Toyota SV-2
1971: Toyota SV-1
1970: Toyota EX-7
1962: Toyota Publica Sports
See also: Looking into the future with Toyota's concept cars