The wraps came off the Toyota RSC concept at the Chicago Auto Show in February 2001, and the appearance of the four-wheel drive, two-door SUV concept certainly lived up to its expanded title, the Rugged Sports Coupe. Aimed squarely at the younger demographic, the RSC concept was developed to explore new possibilities for a next-generation sports car.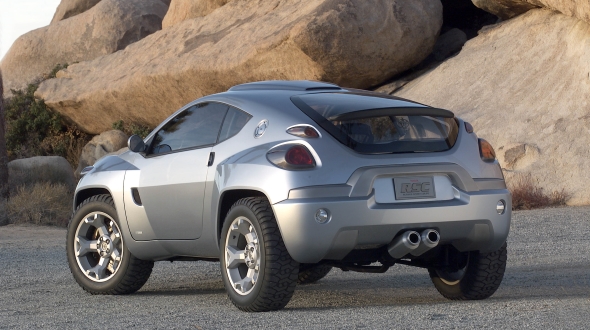 The pumped-up concept was a distinct departure from the normal sports car concept, taking its inspiration from Toyota's long history of World Rally Championship competition. This was underlined in the RSC's reveal video by the inclusion of footage of the Corolla WRC, the car with which Toyota won the 1999 WRC manufacturer's title.
With the World Rally Championship enjoying a golden period of popularity and connecting with growing numbers of younger fans, the off-road appeal was translated into the aggressively-styled RSC concept. Emerging from Toyota's CALTY Design Research facility in California – the same studio responsible for the incredible Toyota FT-1 concept recently – the RSC was a pure concept vehicle, not merely a reworking of an existing model, as shown in CALTY's early design sketch below.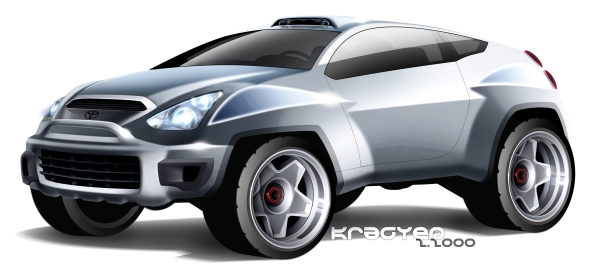 Inside the edgy exterior was a sparse, functional cabin with 2+2 seating arrangement, reminiscent of a competition car cockpit. A handcrafted dashboard, carbon fibre-backed racing seats and high-mounted sequential gear shifter continued the competition car theme, as well as reinforcing the 'no holds barred' nature of the concept's design.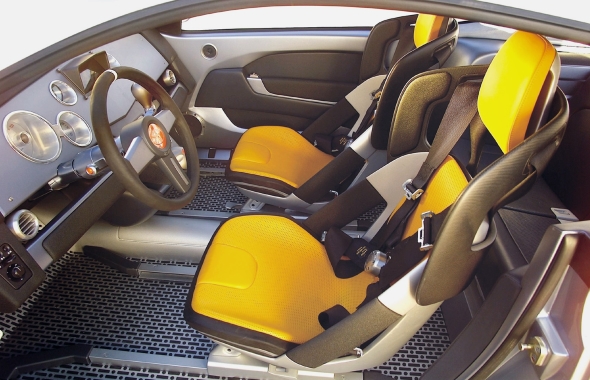 Ultimately the Toyota RSC was simply a design concept, exploring new ideas and trends in the context of Toyota's existing activities. After the Chicago Auto Show, the RSC concept went on to be displayed at the 2001 Tokyo Motor Show, but it did continue on in virtual form in the Gran Turismo videogames, where the younger people it was aimed at finally got their chance to 'drive' the radical four-wheel drive concept.
Explore other Toyota concepts in this series:
2014: Toyota FT-1
2013: Toyota i-Road
2011: Toyota Fun-vii
2011: Toyota FT-86 II Sports Concept
2003: Toyota FINE-S
1995: Toyota Prius
1995: Toyota Moguls
1981: Toyota SV-2
1971: Toyota RV-1
1971: Toyota SV-1
1970: Toyota EX-7
1962: Toyota Publica Sports
See also: Looking into the future with Toyota's concept cars