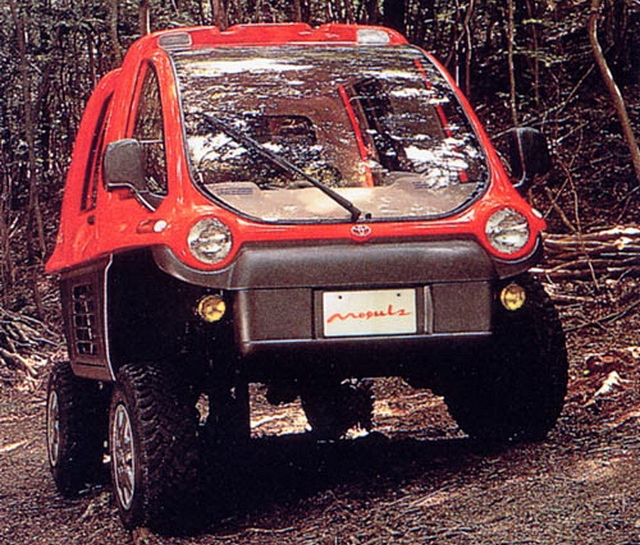 While Toyota was busy carving out an entirely new market sector with the Prius concept, its exhibition at the 1995 Tokyo Motor Show also demonstrated the other end of the concept car spectrum with the quirky Toyota Moguls concept.
Far from being a mass-market concept, the tiny, four-wheel drive Moguls was a decidedly niche proposition designed with forestry workers in mind. That wasn't as leftfield as it now sounds; to give the Moguls concept some context, the company had recently embarked upon its 'Forest of Toyota' project in the suburbs of Toyota City as part of a programme to grow and conserve forest areas.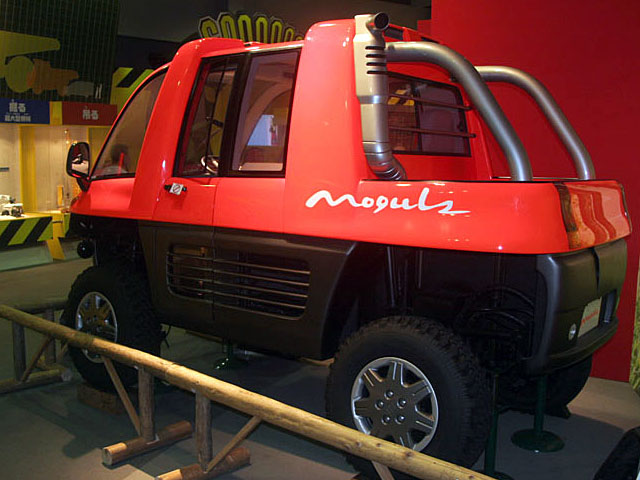 With the aim of helping forestry workers to easily access all areas of a forest, and particularly areas where larger vehicles wouldn't be able to reach, the Moguls was small and equipped with an 'active posture control system'. This hydraulic system allowed the suspension extend up to 500mm to keep the Moguls level when climbing, descending or traversing hilly terrain. Its other key innovation was a tight turning radius system that automatically sped up the rotation of the outer wheels and slowed down the inner wheels, considerably improving maneuverability. The wheels could also be replaced with caterpillar tracks if required.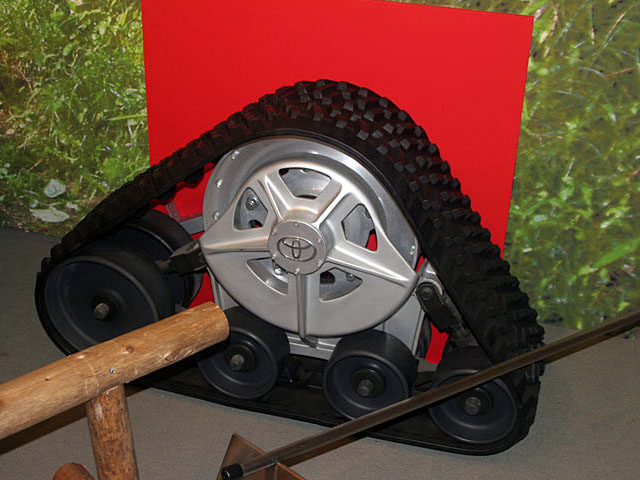 Powered by a 1.5-litre 5K engine, the Moguls concept used a network of pumps and valves to keep it on the move, particularly since each of its wheels was driven independently by a hydraulic wheel motor. This removed the need for a propshaft or differential below the floor and improved the concept car's ground clearance. Even so, the hydraulic system still provided switchable two- or four-wheel drive, a continuously variable transmission and a limited slip differential.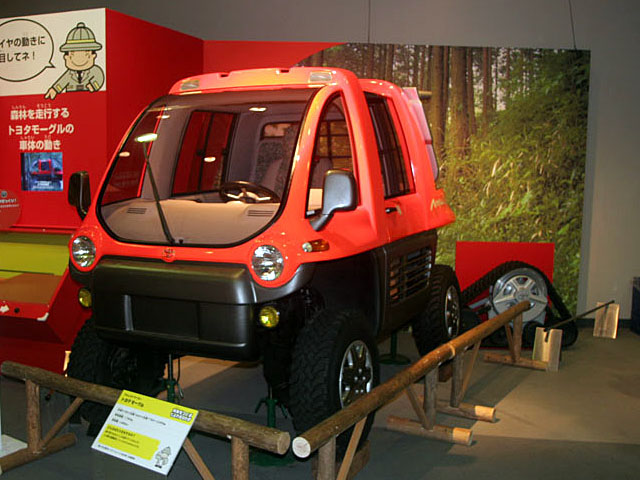 Inside, the Moguls featured a compact 1+1 seating arrangement – the passenger sat behind and slightly to the side of the centrally positioned driver – and offered excellent visibility through the concept's large windscreen. It even had power-adjustable mirrors too!
Almost 20 years on, we still admire the single-mindedness of the tiny Moguls concept, particularly as an example of the way in which concepts can be tailored to meet a very specific aim or goal.
Explore other Toyota concepts in this series:
2014: Toyota FT-1
2013: Toyota i-Road
2011: Toyota Fun-vii
2011: Toyota FT-86 II Sports Concept
2003: Toyota FINE-S
2001: Toyota RSC
1995: Toyota Prius
1981: Toyota SV-2
1971: Toyota RV-1
1971: Toyota SV-1
1970: Toyota EX-7
1962: Toyota Publica Sports
See also: Looking into the future with Toyota's concept cars