Car red noses that were all part of the fund-raising fun for Comic Relief are being recycled by an inspired group of youngsters to help them grow their own salads. Kids at Kegworth Primary School in Leicestershire came up with the idea to use the plastic noses as propagators for a crop of lettuces.
The school received a batch of surplus red noses and reception teacher Debbie Kay asked her class to come up with good ideas on how they could be put to good use.
"I'm all for recycling and getting the children to think about how to recycle things," she told the Toyota UK Magazine. "When I gave the children the red noses, some of them started to put soil in noses and that was the inspiration for it."
Every class at Kegworth Primary School has its own flower bed. So Mrs Kay asked her husband to drill holes in the bottom of the noses for drainage and then each child had to sow lettuce seed in the nose and then plant it in their vegetable bed.
"Each child planted their own red lettuce in their own red nose. They didn't see it at the time but when the red lettuces grew they would spell out the initials of our school – KPS – we then planted green lettuces around them."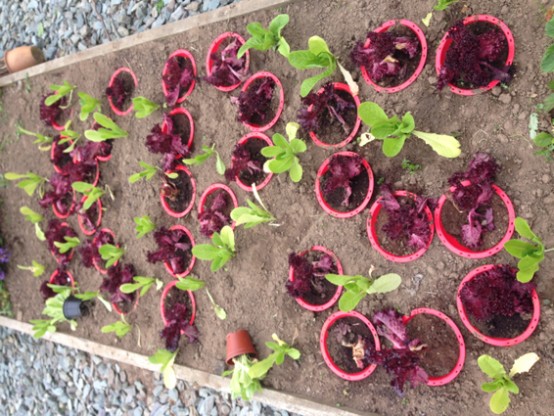 The plants are almost ready for harvesting and the children will be taking their lettuces home when the schools break up next week.
Recycling, growing plants and eating healthy foods are all themes the children learn at school, and we think it's great that Mrs Kay managed to combine all of them into one project with the car red noses.
And Mrs Kay is already planning her next project with red noses. "I think we could make hanging baskets and plant strawberries!"
That's a lovely idea. If you have recycled your car red nose, we'd love to hear about it. Leave a few details in the comments section below or share photos of your projects with us on Facebook or Twitter. 
Read more about Toyota GB's charitable work by clicking here.
Details in this article were correct at the time of publication.