Robots in space were once the stuff of sci-fi adventure, often equipped with death rays or displaying a dangerous streak of rebellion towards their humanoid masters. Today's real-life astronaut-robot has proved itself a more trustworthy machine: Kirobo, created by Toyota in a joint research project, has returned to earth from a working trip on board the International Space Station to be rewarded with two Guinness World Records certificates.
Kirobo, devised and produced by Toyota with manufacturing, technology and academic partners in Japan*, spent 18 months on the ISS, during which time it conducted the first conversation experiment between a robot and a human – astronaut Koichi Wakata – in space. This helped advance research into how humans and robots might co-exist in the future.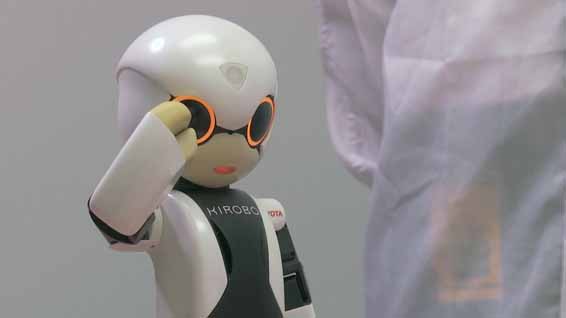 Kirobo returned to earth on board a cargo supply craft, splashing down in the Pacific Ocean off California. Its first words once back home in Japan last week were: "From up above, the Earth glowed like a blue LED."
At a debriefing session at Tokyo's National Museum of Emerging Science and Innovation, project members gave a summary report and screened a film of the highlights of Kirobo's activities during its time on the ISS.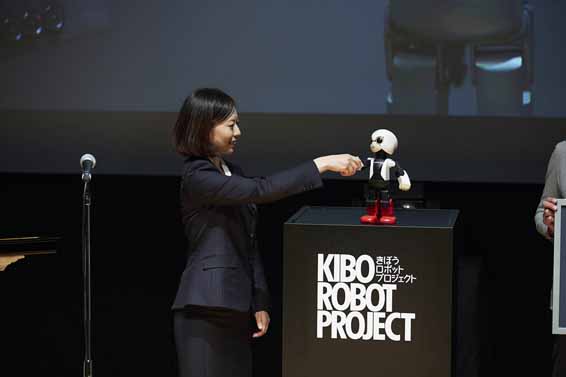 Erika Ogawa, Guinness World Records' Japan Vice President, then presented Kirobo with two certificates. The citations read: "The first companion robot in space is Kirobo (Japan), which arrived at the International Space Station on 9 August 2013" and "The highest altitude for a robot to have a conversation is 414.2 km above mean sea level and was achieved by Kirobo (Japan) on the International Space Station on 7 December 2013."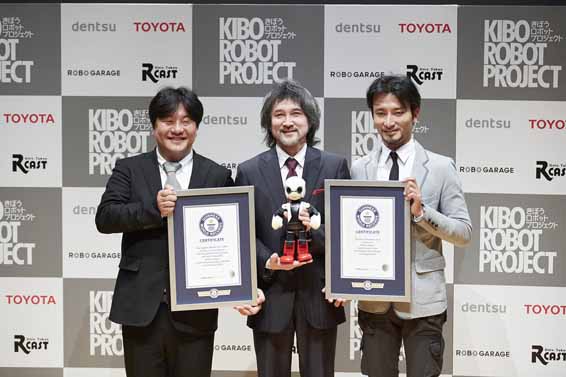 Kirobo specifications
Dimensions: height 34cm, width 18cm, depth 15cm (approx.)
Weight: approx. 1kg
Language: Japanese
Main features and functions: voice recognition, natural language processing, voice (speech) synthesis, telecommunications, gestures, facial recognition camera, recording camera
Project development timeline
29 November 2012: The project is announced, the public propose names for the new robot.
26 June 2013: Kirobo and the back-up (ground) crew member Mirata are completed and introduced at a press conference.
4 August 2013: Kirobo leaves Japan for the ISS on board the Kountori 4 transfer vehicle from the Tanegashima Space Center.
10 August 2013: Kirobo arrives at the ISS.
7 November 2013: Japanese astronaut Koichi Wakata travels to the ISS on a Russian Soyuz spacecraft, arriving the same day.
6 December 2013: Kirobo and Wakata-san hold the world's first conversation experiment between a robot and a human in outer space.
14 May 2014: Wakata-san returns to earth.
11 February 2015: Kirobo returns to earth.
12 March 2015: Kirobo returns to Japan.
27 March 2015: official debriefing session is held and Kirobo receives Guinness World Records certificates.
* Dentsu Inc, the University of Tokyo Research Center for Advanced Science and Technology, Robo Garage Co Ltd and the Japan Aerospace Exploration Agency.