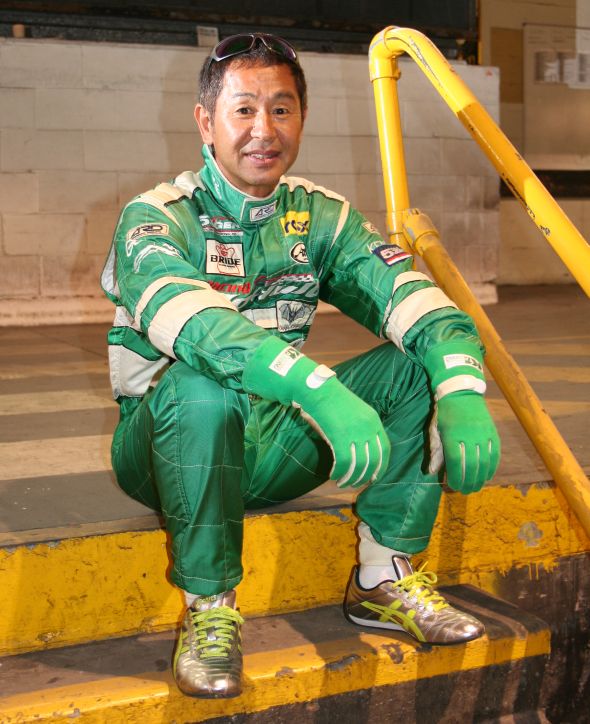 Known throughout the world by his Drift King nickname and trademark jade green racing suit, Keiichi Tsuchiya has arguably done more to popularise the sport of drifting (controlled oversteer) than anybody else.
Now retired from track racing, 57-year-old Tsuchiya is possibly more in demand than ever before thanks to the critical and commercial success of the Toyota GT86, his own diversification into car-related businesses, and the unrelenting expansion of the drifting scene. Indeed, when Toyota needs a professional driver for various events around the world, Tsuchiya is generally the man for the job.
It's often a mutually beneficial arrangement. For example, Tsuchiya was recently commissioned to attend an event hosted by Toyota in China. During the show he extolled the virtues of the GT86 and gave practical demonstrations of his precision-driving skills and the car's superb balance. Immediately afterwards, 130 members of the audience placed orders for the model.
Perhaps something similar will happen over here. Toyota GB has flown Tsuchiya to Britain to teach a well-known film and TV star how to drift in a GT86. We are not allowed to say who the celebrity is but the video footage will become part of a two-part television documentary that should be screened later this year.
We caught up with Tsuchiya for a chat during the brief moments when he wasn't teaching, delivering his own four-wheeled ballet routine for the cameras, or preparing for his performances with considered walks around the courses.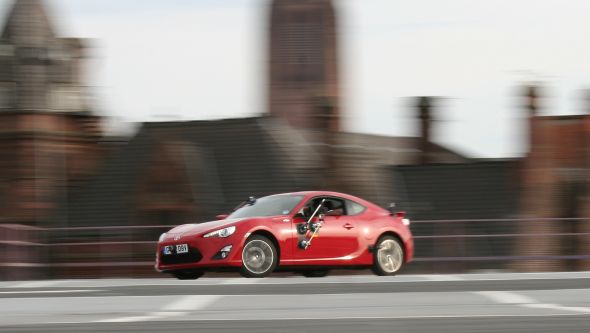 Blog: You have personally owned an AE86 Corolla for over 25 years. How does that car's spiritual successor, the current Toyota GT86, compare to your classic?
Tsuchiya: It compares very well. They are both cars that need skill to get the most out of and to exploit the torque band. They are also cars that don't need to scare you to be enjoyable, and don't cost too much to run either. The balance and performance of the production GT86 is roughly equivalent to my own AE86, despite the fact that I've spent around three million yen (approximately £20,000) on modifications and improvements.
Blog: Have you ever thought about recreating your famous 'Drift Bible' instructional video by using a GT86 instead of the original version with an AE86?
Tsuchiya: That's a great idea. I would definitely like to do that because the GT86 is very popular all over the world and has already sold more than 100,000 units.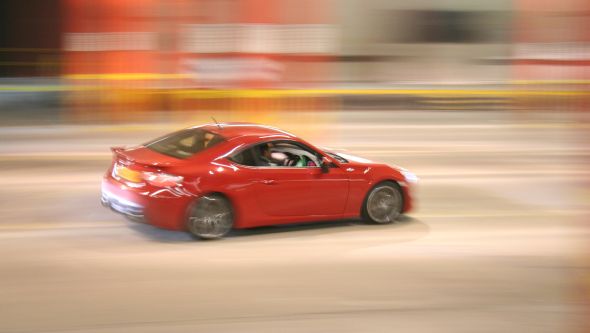 Blog: What did it mean to you to be able to race for Toyota at Le Mans?
Tsuchiya: I was truly honoured to be chosen to represent Toyota in its works team. I thoroughly enjoyed it and I have many fond memories of my time racing the famous GT-One in 1999.
Blog: Have you got any special memories that you could share with us?
Tsuchiya: Le Mans is one of the world's most famous races and I was so pleased to be able to finish second place. This was particularly special because we suffered a tyre blow-out that almost cost us the entire race and we had to limp back to the pits to get the wheel replaced. I was pleased to be able to set the fastest lap during the night session, while my team-mate Ukyo Katayama set the fastest lap during the day.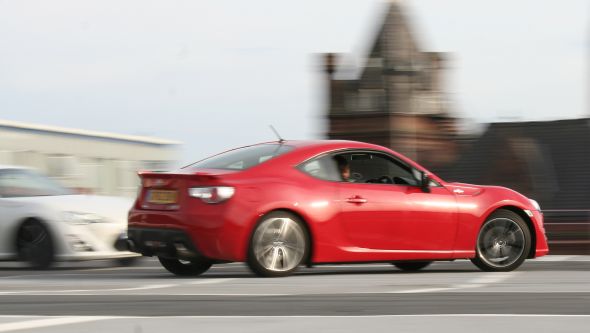 Blog: What is exciting you within the car world right now?
Tsuchiya: I'm genuinely very excited about Toyota producing the GT86. About 20 million sportscars have been sold so far throughout the world but this is a sportscar for normal people. I think its balance is unlike anything else on the road today.
Blog: What are you working on at the moment?
Tsuchiya: I'm currently managing the ARTA race car in the GT300 class of the Japanese Super GT championship, but in the future I want to nurture kids that are aiming to become racing drivers and help them achieve their dreams.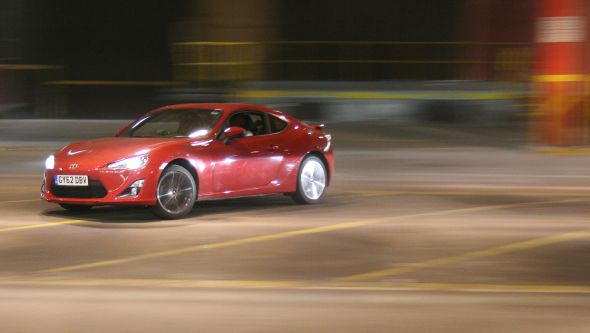 Blog: On a slightly different subject, the fourth-generation Toyota Supra is celebrating its 20th anniversary this month. Have you ever owned, raced or drifted one?
Tsuchiya: I've never owned one but I was privileged to race a Supra for three years in the GT500 class of the Super GT series. I've also drifted Supras on a number of occasions and found them very easy to handle – good balance once again.
Blog: Finally, how is [the celebrity] responding to your instruction?
Tsuchiya: Very well, actually. At one point I did feel a bit sorry for [the celebrity] because the corner of the race track chosen by the film crew for one sequence was too open to take in second gear and too tight to take in third.
Blog: We guess it will all become clear when the programmes are aired. Thanks very much for taking the time to talk to us, Tsuchiya-san.