The Ichiban Award is only bestowed on the top-performing retailers from across Europe, recognising those who have gone above and beyond to offer their customers the best possible service. John Roe Group Grimsby is celebrating winning its first Ichiban award in 2022.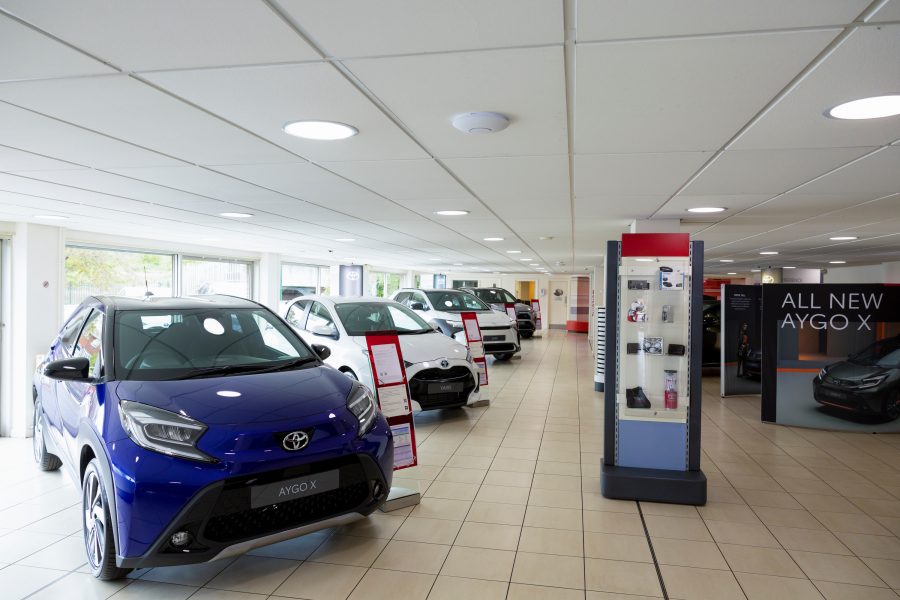 The business has been Grimsby's Toyota dealership since 1969 and has been managed by three generations of the same family. We spoke to Matthew Arliss, Group Operations Manager at John Roe Grimsby about what it takes to win the coveted Ichiban award and what he thinks makes truly great customer service.
Why do you think John Roe Grimsby won the Ichiban award? What efforts did you have to go to, to make it happen?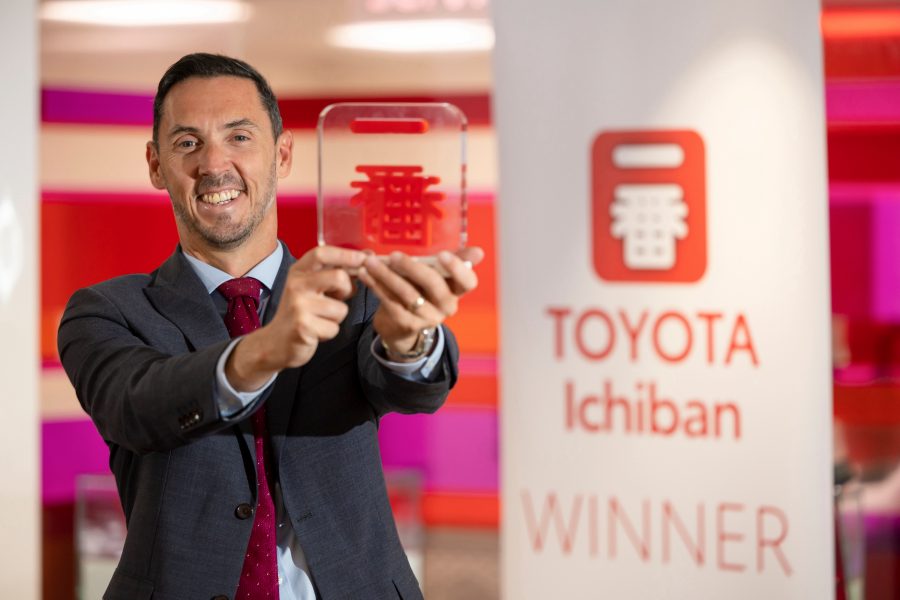 "Our Grimsby dealership has been on a big journey – we'd been in the wilderness and weren't performing well. When I joined in January 2019 we were ranked 166 out of 182 dealers – very low in the ratings. I previously worked for a local family business also in the motor trade. The brief I got from Tom Roe and Steve Kelly was 'you need to get us back on the map'. The company has four dealerships in the area including Lexus in Hull, which, run by Steve, has been ranked number one for customer service for 25 years. Steve's mission was to 'Lexusise' that level of service and apply that across our Toyota centres.
"We didn't go out to win an award – we didn't even know what Ichiban was. We just brought our customer focus back. Some individuals in the group already 'got' customer service – they either understood it or they didn't – and some didn't – so they needed some help in understanding why customer service is such a priority for us. A real catalyst for us was when we brought in some new staff members – like Sally Smith our showroom host – she's the personality of Grimsby – she changed the whole feel and dynamic of the showroom, she's been absolutely crucial to customer service.
"We got the right people in, with the right mindset, driven by Steve Kelly. He's the sort of individual who will go above and beyond in every situation – if customers have a problem we go to the extreme – we like to wow them, then everybody can be great at delivering good customer service. We aspire to achieve legendary customer service – and we award people every month for it.
"Our company motto is 'be part of the family'. It's a three-generation family business. Tom is 30 and has been MD since he was 20. It's about customers and the business. However big we get, we work to keep that family feeling. Our mission statement, which we say at every board meeting is, 'We don't sell cars, we build relationships."
How does it make you and your staff feel to have won?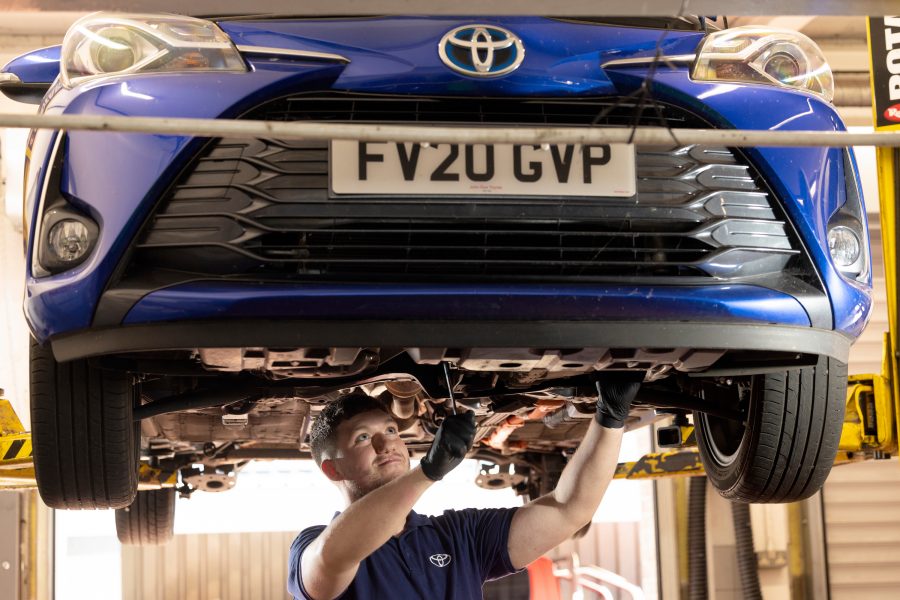 "Our staff are all very proud of what they've achieved. In 2019 we were a low-rank dealer and by 2020 we were number one ranked in the UK and again in 2021.
"From the Ichiban point of view, the staff and I didn't understand what it was and how important it was.
"We were at Toyota's Best Retailer in Town awards when it was announced Grimsby had won the award for Customer Experience for the second consecutive year. This is when we were surprised to have been presented with the Ichiban award for excellence in customer service. 'What's that?' I thought.
"When we got home, we celebrated and all the staff and families came – they realised how important it was and what they'd achieved. They were emotional and all felt they had a part in it – it really hit home. We're now wearing our Ichiban award pins with pride".
Do you have examples of where your staff have gone over and above to deliver customer excellence?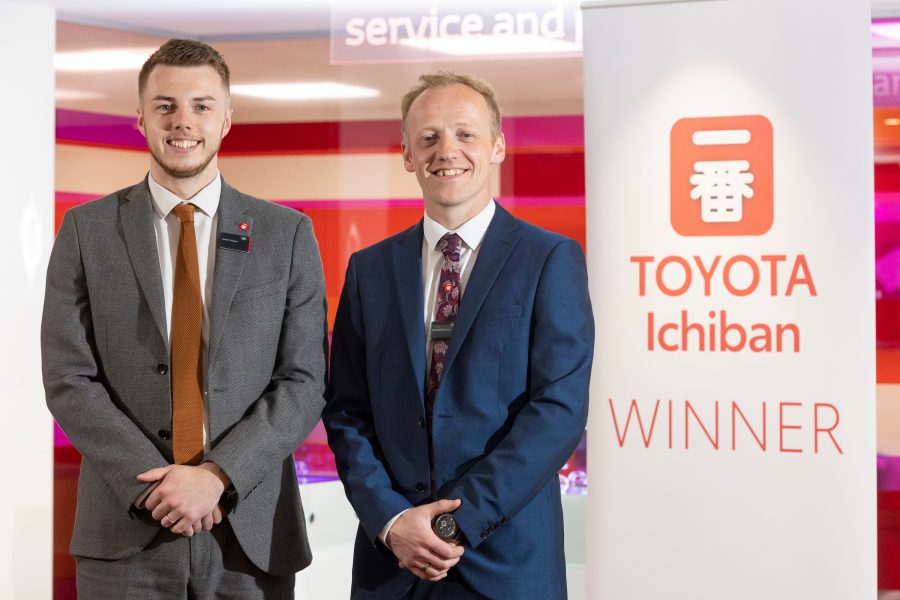 "One of our sales team recently saw a customer in a lay-by struggling with a flat tyre. He swapped cars with them, had the puncture repaired and then took their car back to them. Goodwill spend is like a marketing spend which then results in profit."
"Another salesperson sold a car to a lady whose first language was Urdu. When she came to collect her car the welcome message had been written in Urdu – she became quite overwhelmed and emotional. On another occasion, a Polish family bought a vehicle and the salesperson arranged to get some Polish chocolates for the hand-over."
"Part of relationship building is finding out details about customers. One customer who was interested in WWII artefacts was thrilled to be given a wartime gas mask when he collected his new car! I don't mind blowing our own trumpet – that's easy. But we don't always get things right"
How do you measure customer satisfaction/what do your customers say?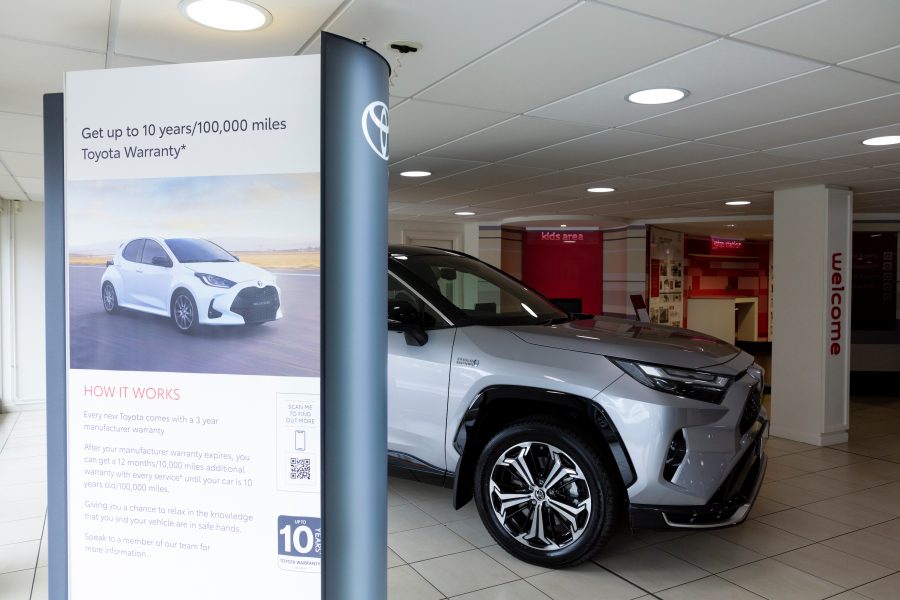 "The official way is via surveys which are sent out to customers – they get questionnaires sent to them by Toyota – that's how we know our ranking. There's a system which tells us our scores for each area. We can see which areas are good or bad. Customer Service overall may be good but the scores help to identify areas where we can improve."
"We've been Grimsby's Toyota dealership since 1969. It's a small community and we've been dealing with local people for a long time. People come up to me and say how brilliant it was when they visited the dealership. We get a lot of positive feedback. That's a big contrast to a few years ago. "
"From a management perspective, we like coming to this centre. It's a nice place to be – it's got a good vibe. What we are now trying to do is to get that same Grimsby feeling across the whole family of sites. If you can make sure the staff give out the feeling that they like being here then that will filter through to the customers."
How do the Toyota brand and its vehicles help you to deliver great customer service?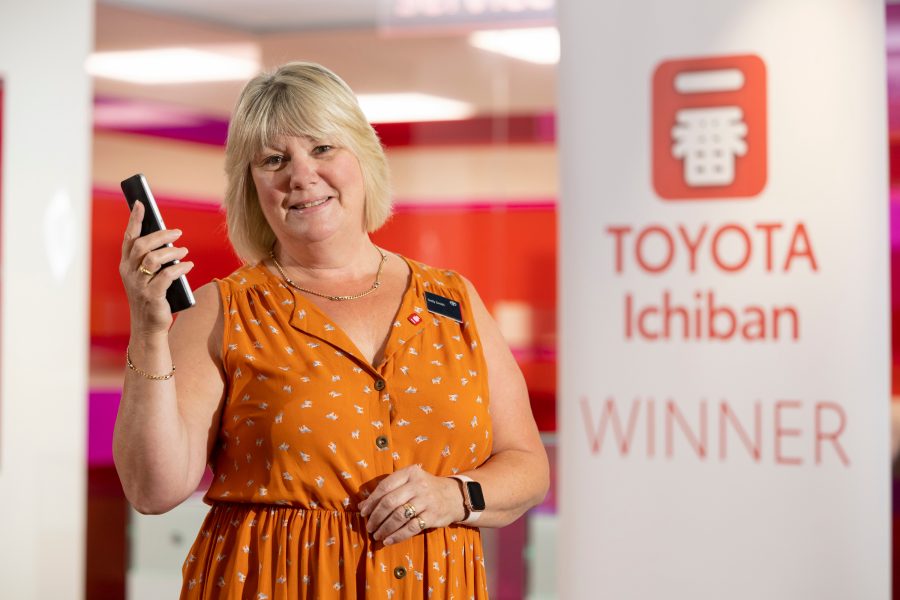 "For us, Toyota is a great brand. We have only ever sold Toyota and Lexus vehicles – we're one of their longest partners. The biggest thing is the reliability – in general, they don't go wrong and we can sell them with confidence. There's also a great range of products from hybrids to LCVs. I believe that Toyota is in the right place – keeping technology at the forefront. Their current drivetrains and plans for the future gives us the confidence to sell vehicles for the next 50 years.
"From dealing with Toyota we know they share the same passion for service and willingness to help customers."
What do you think are the principles of great customer service?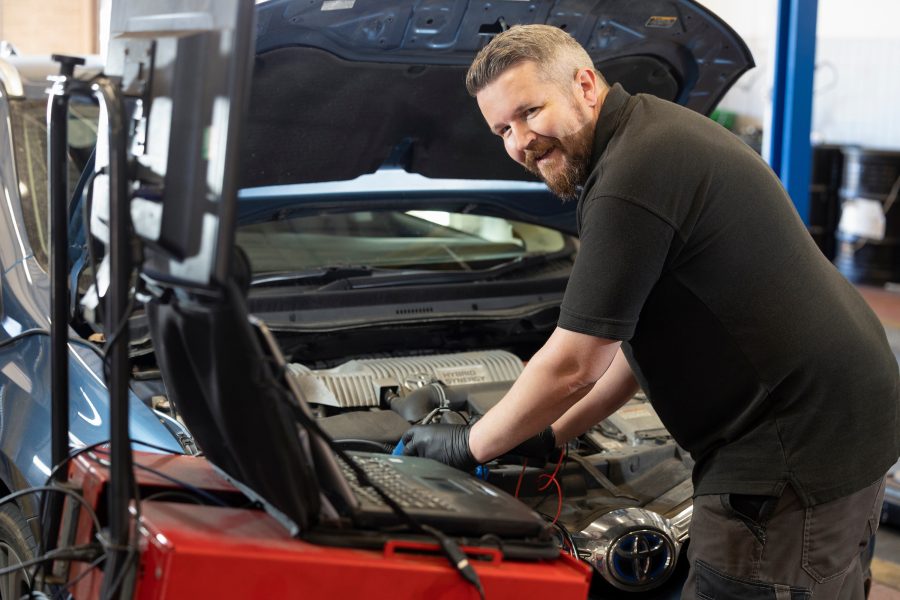 "I don't think it's something you teach. Everyone has to fit – that's how we employ people. Will they hold the same values and be a 'John Roe' person? That's crucial to understanding what we are as a business – having the right people in every role, from people who clean the floors to people who lead the business."
How do you plan to maintain and improve your already great customer excellence in the future?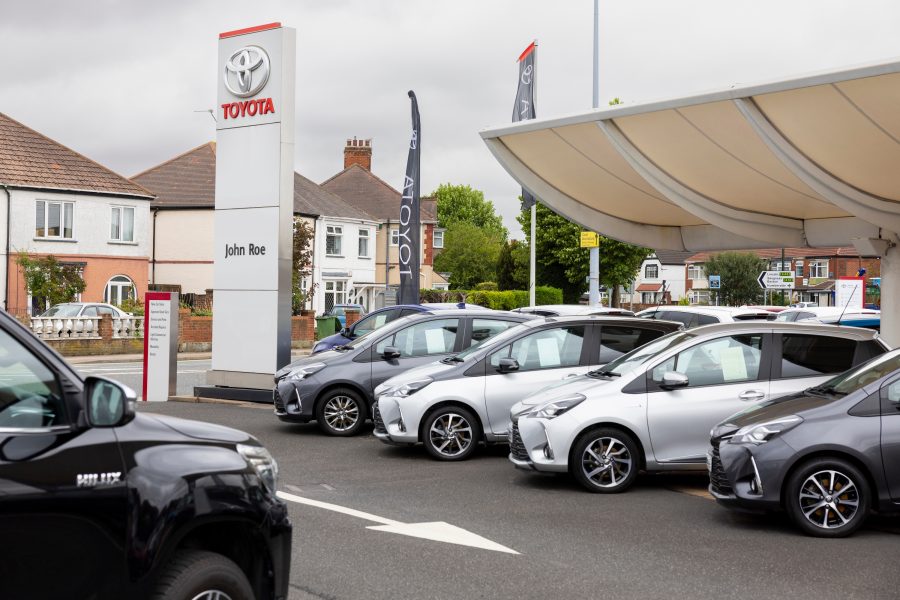 "One of Steve's quotes is, 'Have you ever heard of Joe Johnson? No? But you have heard of Stephen Hendry and Steve Davis. Joe only won the snooker world championship once – people don't remember you if you only win once.
"We don't plan on this being a one-off. It was easy to effect improvement but now we're top it's hard to maintain. You can only go one way, can't you!?
"Customer service is discussed and shared on WhatsApp groups and Teams daily. It's what we do – it's repetitive but we really do discuss it at every meeting – you can't afford to switch off or be complacent."
Why is winning the Ichiban award so important to John Roe Grimsby?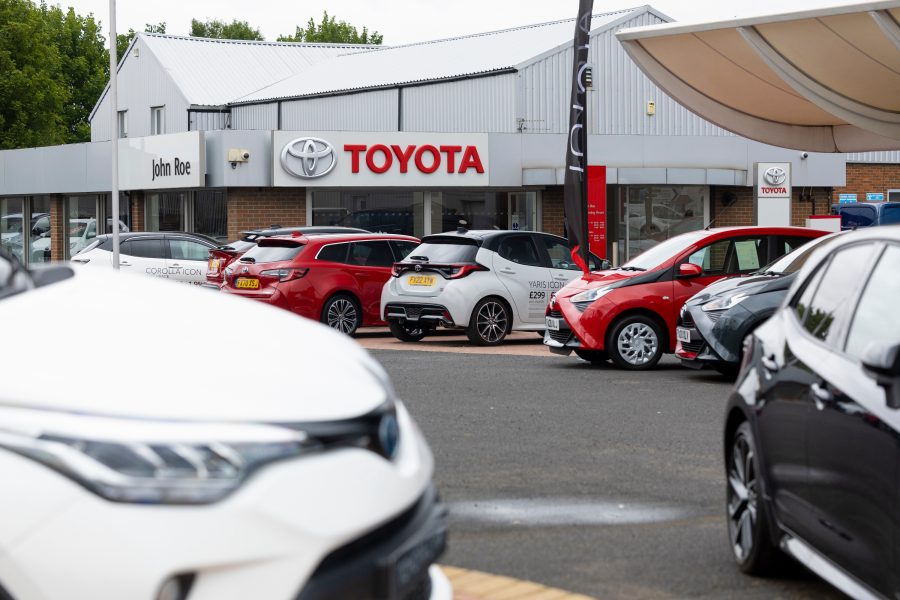 "I guess it's recognition. The team feel they've been recognised. They now feel they're on the map. Toyota now knows our names and what we do. We can shout about it to all our customers and we get congratulations from them too. It's something tangible – we can show the award – we're getting a trophy cabinet to put our awards in – you can show-and-tell your customers – 'look what we've done!'."
Over the last challenging two years of Covid how have you managed to adapt and offer customer excellence in new ways?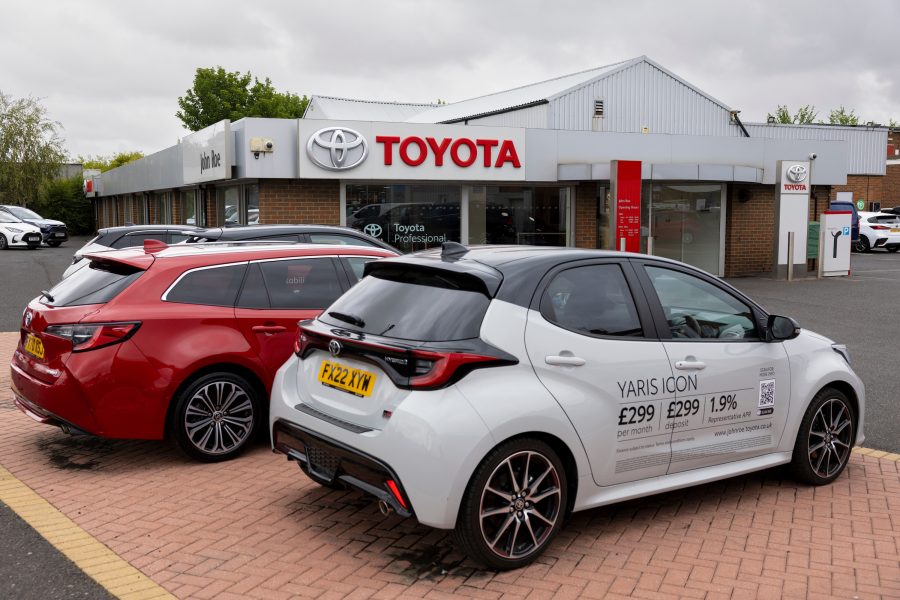 "In March 2020 we closed all four sites. There was a lot of emotion. When we shut the doors we didn't know when, or if, we'd re-open again. We tried to involve staff as much as possible with Zoom events to keep them engaged. And when the time came, we asked them how to re-open safely. Ideas included shift patterns so they wouldn't all be here at the same time. So we extended our opening hours. The staff really bought into it – they were flexible so we didn't have to make any redundancies. And the business was flexible and available for customers too. The service department increased their collection and delivery availability – all at a safe distance.
"The majority of staff were furloughed for that period – and set up an emergency number for key workers.
"We agreed for a small number to handle calls – all senior management were dealing with incoming emergency calls – about 25 calls a day – which we had to prioritise. We were getting lots of calls about flat batteries – because people weren't using their cars.
"The first six weeks after we opened everyone, including myself, was doing collections and deliveries so customers would still get their cars maintained.
"The best practices learnt through this period became part of what we do now. Some of the processes, perhaps the emergency ones, have now become standard procedure – the business became more efficient and more convenient in flexibility to customers. For example, we do sales over video calls and take vehicles out to customers for test drives – people are comfortable with that now."
How did John Roe Grimsby celebrate the award?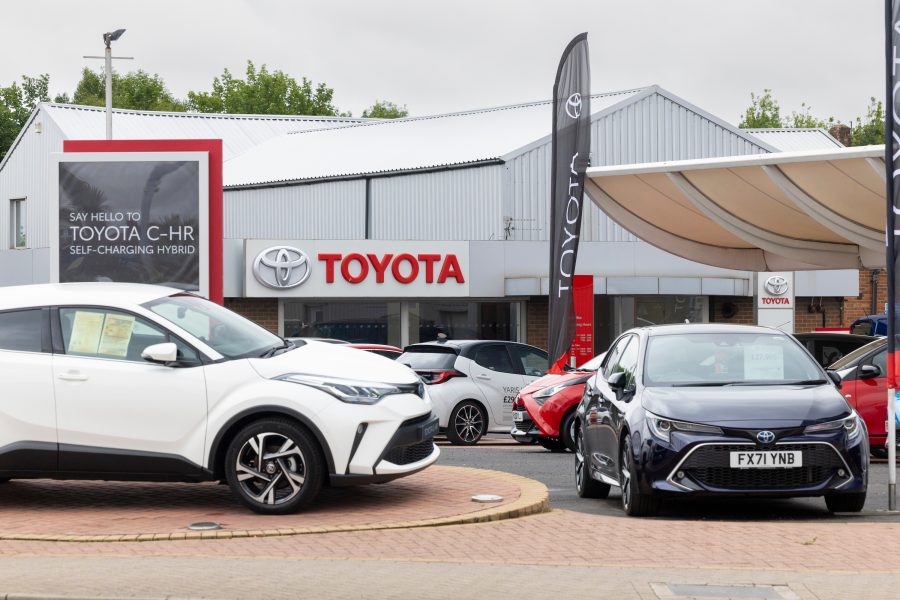 "Toyota gave us guidelines to involve customers and to make it a celebration for staff, friends and family at the dealership. But we wanted to take that a bit further – to make it more than just 20 or 30 customers and sausages-on-sticks. We wanted to make it memorable – in true John Roe Grimsby fashion – we wanted to throw a massive party in style. It's a big thing and we wanted to celebrate with the whole team and wow everyone.
"Tom Roe took it as his responsibility – he arranged the whole event by himself and hired a local hotel where we could host more than 250 guests. We wanted to invite people who had supported us in the past – regular customers, business and private customers with long-term relationships.
"We also invited staff and customers from our Scunthorpe dealership. They won the Ichiban in 2020 and couldn't celebrate because of Covid. We wanted to give it a family feel – everything was all included. At the ceremony, Agustin Martin from Toyota UK presented Ichiban pins to each staff member.
"Everything was Toyota themed – the bar area was renamed 'Roey's Bar' and caricatures of Tom, his dad and his granddad were printed on all the beer-bottle labels. We held a charity collection for Grimsby Hydrotherapy Pool and raised £2264. Tom gave a speech, there was a band and a local soul act who sang 'We Are Family' and then everything went haywire!"