The Ichiban Award is only bestowed on the top-performing retailers from across Europe, recognising those who have gone above and beyond to offer their customers the best possible service. Burrows Barnsley is celebrating winning its fifth Ichiban award in 2022, taking honours in the large retailer category.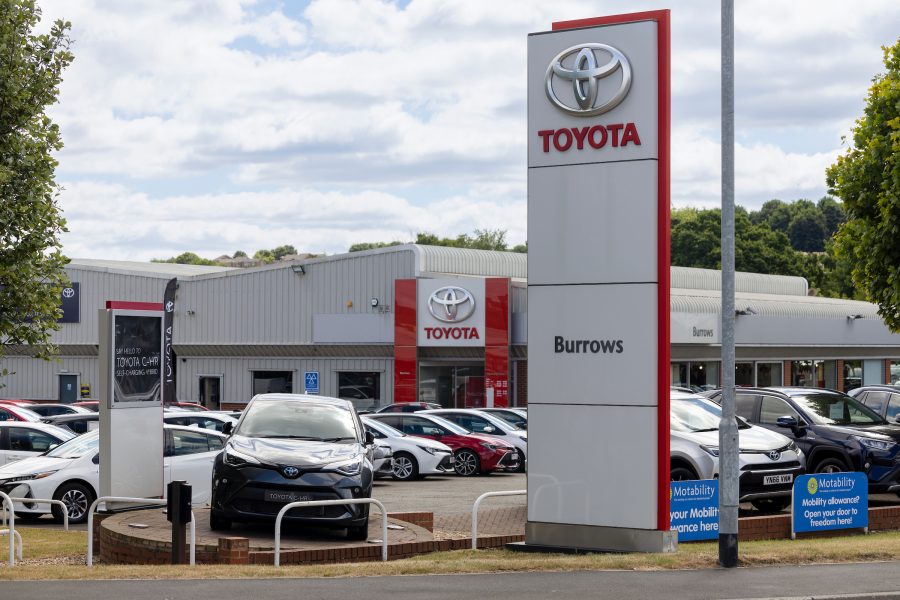 The business has been in Barnsley since 1999 and has a staff of around 50 at its 15,000m2 site. We spoke Steve Davidson, Regional Director of Burrows Motor Company, about what it takes to win the coveted Ichiban award and what he thinks makes truly great customer service.
Why do you think you won the Ichiban award? What efforts did you have to go to make it happen?
"The beauty of the award is it's not something you can chase, you have to live and breathe customer service – it's a team effort. There's no target, we win it on the back of an excellent team doing the right things with every customer interaction.
"It's about delivering Burrows' culture which is driven by Steve Burrows. He founded his company in 1992 and opened the Toyota dealership in 1999 and he wanted to do it his way. He believes every customer has to be treated as if they're the only customer in town – every customer is equally important, whether they've come in to buy a wiper blade or a Land Cruiser."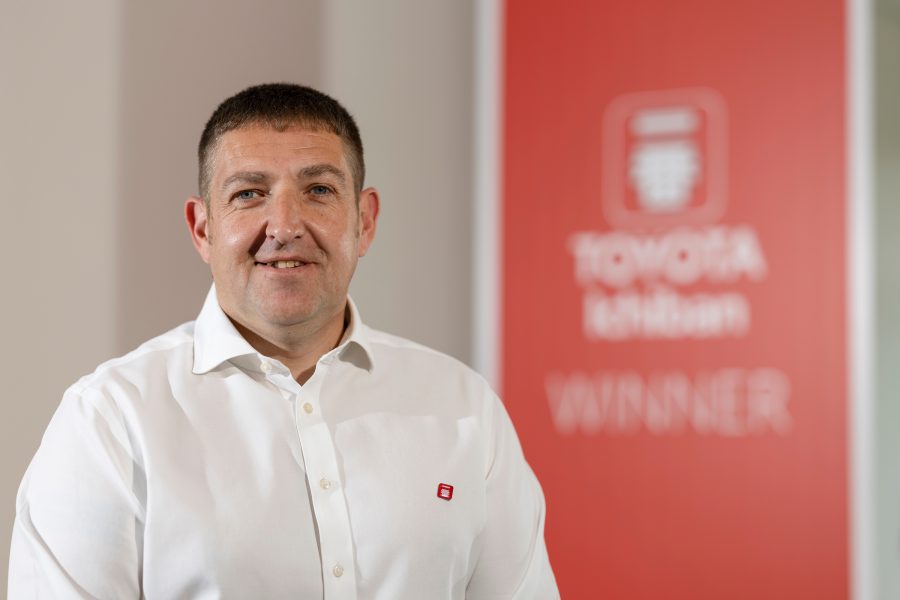 How does it make you and your staff feel to have won?
"Elated is probably the word. The team is buzzing. We heard about it on the night of the BRITS, Toyotas 'Best Retailer in Town' awards. It's held on the same night as the other BRIT awards so you could say we were nominated at the 'BRITS'.
"Ichiban is an award of legends. We've won it before but to win it again means new starters feel recognised, making the effort they all put in all feel worthwhile. I heard one new member of staff say 'I can't believe I'm an Ichiban winner'."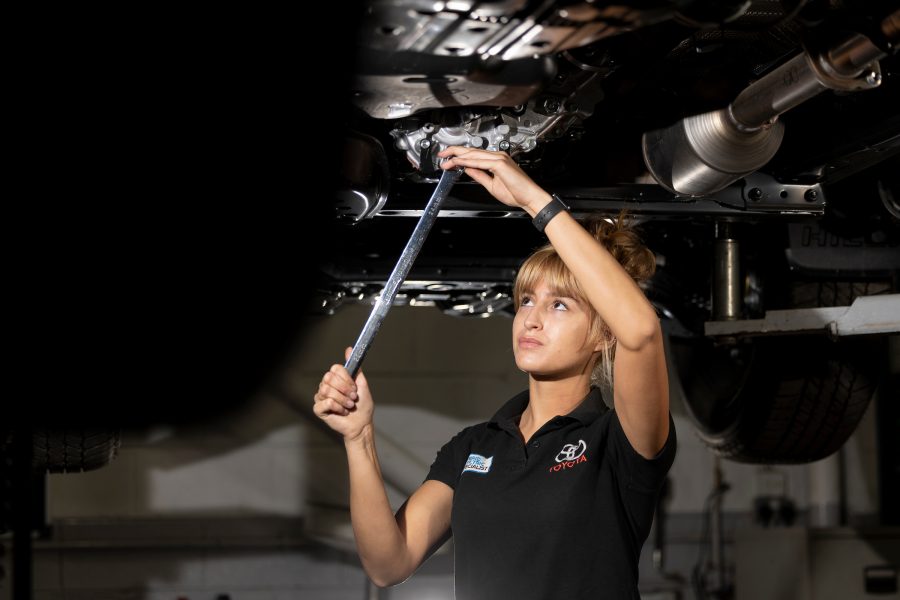 Do you have examples of where Burrows Barnsley staff have gone over-and-above to deliver customer excellence?
"Three months ago – I wasn't in on the day – a lady came in with a puncture on her Corolla. She had been traveling from Leicester on the M1 to a job interview in Leeds. Our service department heard her story and instantly lent her a courtesy car. They did it for her – it's what she needed. It was the right thing to do. When she came back and realised there was nothing to pay – we don't charge for fixing punctures – she was over the moon. She later sent us some chocolates and told us she had got the job."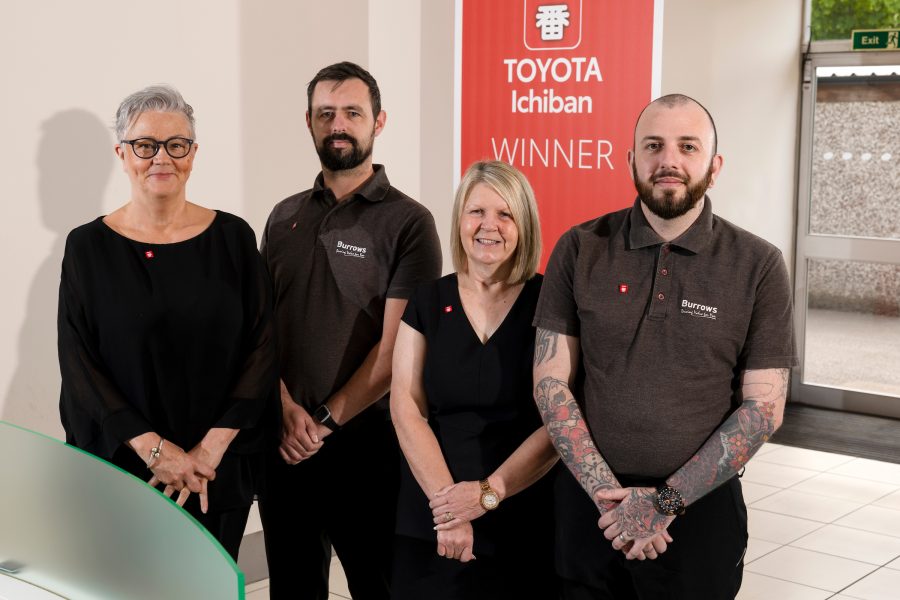 How do you measure customer satisfaction/what do your customers say?
"We use 'Voice of the Customer', Toyota's central survey platform for CRS (customer recommendation score) and also online reviews on Google and more recently Feefo.
"The best feedback is talking to and listening to customers. Our staff will make changes if they see patterns of weakness. After Covid, we got back into washing customers' cars again, but customers began saying their cars were not clean enough. So we hired another valeter – a simple fix.
"Another customer likes to read the Financial Times. We made a note of this on our system after he once, jokingly, complained of 'not having his daily read' available when he was at the dealership. The next time he came in we had bought the Financial Times for him. It's about making interactions with our customers memorable.
"We're not perfect. We acknowledge every review – if it's negative we give our viewpoint. We've never had a bad review we weren't aware of before it was posted. We always acknowledge when we get it wrong – apologising goes a long way."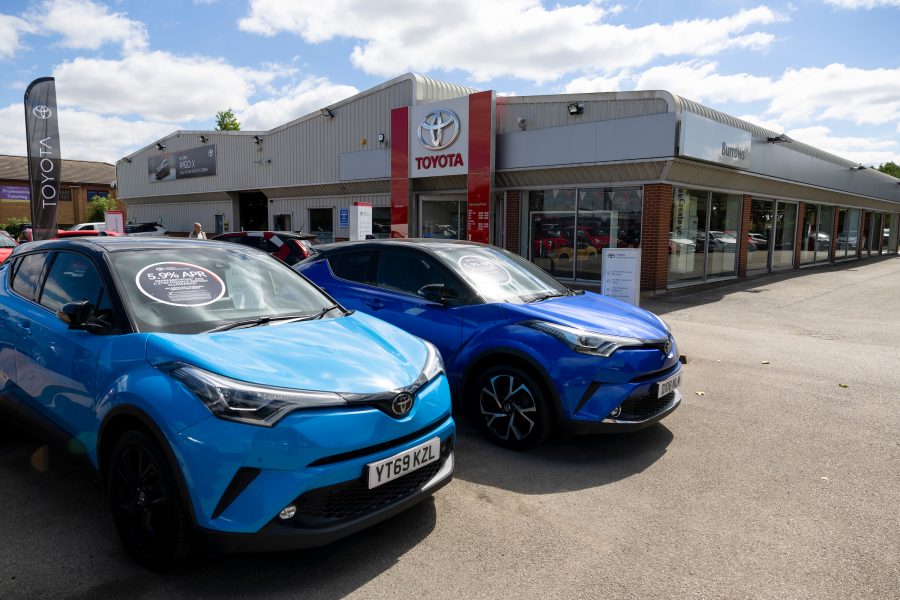 How does the Toyota brand and its vehicles help Burrows Barnsley to deliver great customer service?
"The quality of the product means there's lots of positive things to share with customers.
"The introduction of Toyota Warranty, up to a car's tenth birthday is a game-changer. No other manufacturer can offer this level of belief in their products' reliability.
"There is a negative – a flip side; customers now have so much faith and expect higher standards. What we did last month is not good enough today – we have to get better with every customer."
What do you think are the principles of great customer service?
"You either get it or you don't – if you have to try you're already on your back foot. Exceeding customer expectation is key and recognising that every customer will have their own unique expectation is vital to making them feel valued and understood.
"It's important to empower your team. If anyone makes a bad decision but for all the right reasons they'll never have any need for recourse. It gives them confidence – you could have a staff member who gives a kiddy a robot toy without charging for it. They need to be empowered to make decisions."
How do you plan to maintain and improve already great customer excellence in the future?
"We are prepared to listen to our team and customers and continuously adapt and evolve. We need to move with the times or be ahead of it."
Can you tell us a little more about the awards event held at Schloss Elmau in the German Alps in May – who attended and what were your best memories?
It was a fantastic experience and it delivered excellent levels of outstanding examples of customer care and attention – everything was perfect. Dealers also gave feedback to Toyota Motor Europe on our businesses.'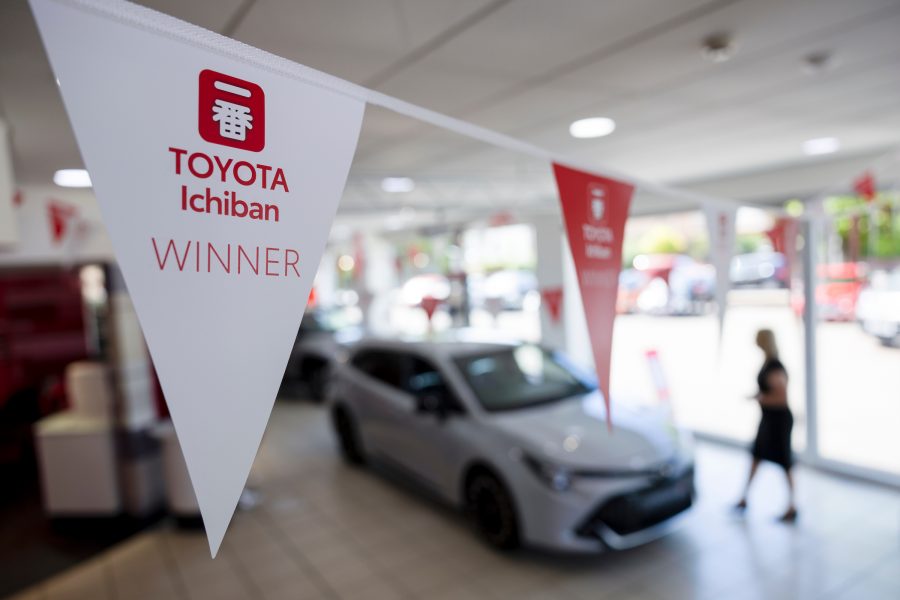 Why is winning the Ichiban award so important to you and your team at Burrows Barnsley?
"It's the greatest accolade. When we won our first award in 2014, I got the letter. Steve was on holiday so I rang Dean Cooper, our ops-director. 'I've got this letter saying we've won an Ichiban' I told him. He said 'Get hold of Steve – it doesn't matter he's on holiday – he'll want to know.'
"Steve told me winning the Ichiban is still the proudest moment of his career.
"It's the proudest moment for me personally too. Each one – we've won it 5 times – makes it extra special."
Over the last challenging two years of Covid how have you managed to adapt and offer customer excellence in new ways?
"Customers were grateful to be able to visit again after the first lockdown. They were glad to be back and mentioned how much they valued our protocols of distancing and our sanitising of their cars – they felt protected.
"Post-Covid, customers' expectations have rocketed. They're a lot less patient and want everything now. Our challenge is to adapt to this and keep ahead of what they expect."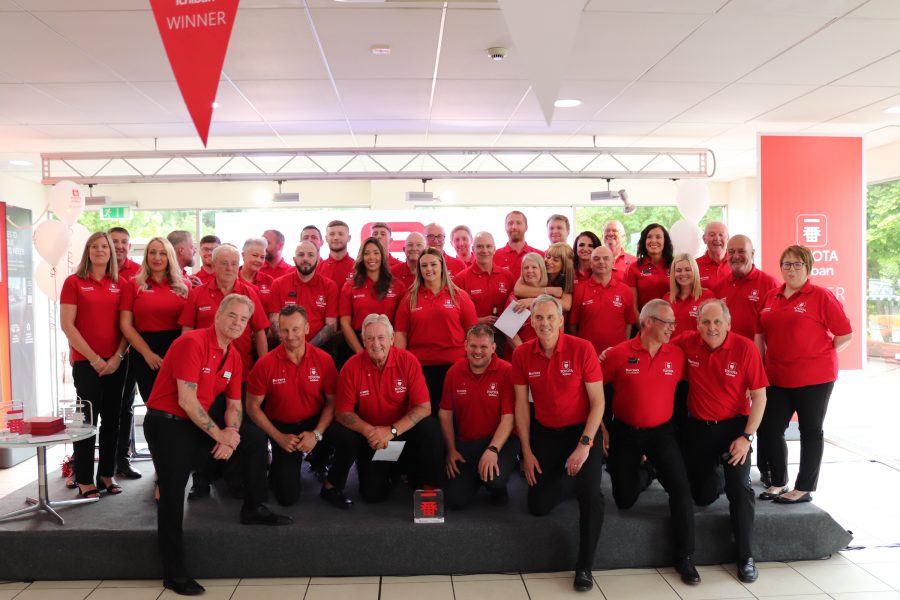 How did you celebrate the award at Burrows Barnsley?
"We had a fantastic party. We closed Burrows Barnsley, put up a stage and invited all our staff, customers, and local charities. All Toyota GB's Directors came and as did their President and Managing director, Agustin Martin. He gave a presentation on stage and explained what Ichiban means to him and his company.
"Our charity partners also spoke to say how our support helps them and what it means to them.
We also presented an Ichiban pin to every member of staff individually.
"We opened some beers, the DJ turned up the music and we all had some fun."