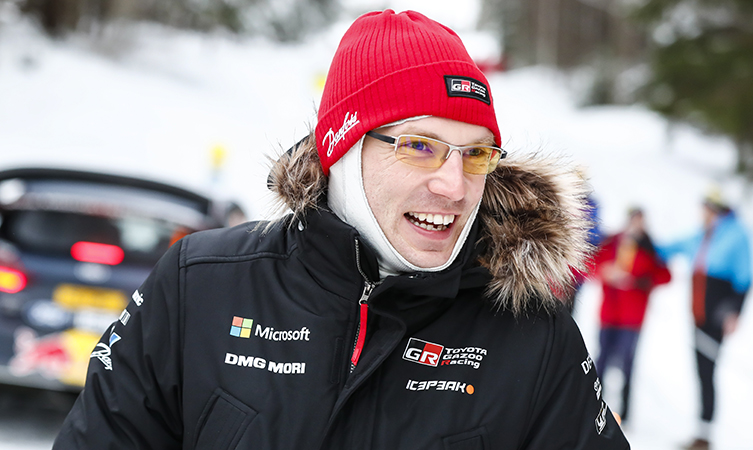 Hei, Jari-Matti Latvala here. So, you want to know about winning Rally Sweden? Well, I can help you a little bit… I've won it already four times and I really, really, love this one.
Winning Rally Sweden tip one: tame the snowbanks
In the perfect rally, we have really big snowbanks, the sort that are made from solid ice. They're like a brick wall. Get these and you can take the corners sometimes a gear higher than normal; you turn into the corner, let the rear of the Yaris WRC slide until it connects and then leans on the wall. Then it's power, power, power!
When it works, this feeling is so fantastic. When it doesn't, it's time to take the shovel. I should know, I've done both.
But we don't always get these conditions. Sometimes we have less snow and less grip, so a key to winning in Sweden is to be able to compromise to get the best out of everything.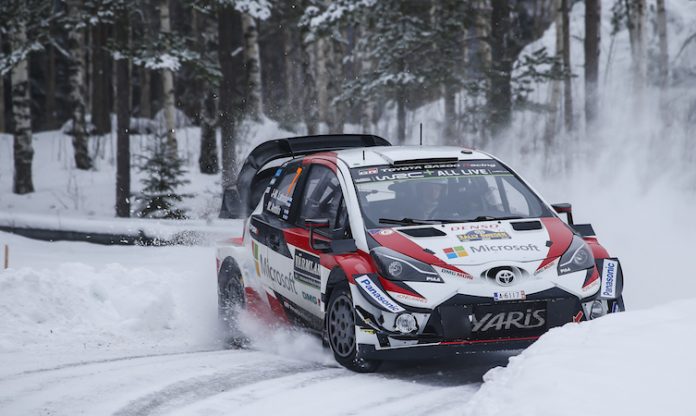 Winning Rally Sweden tip two: find the right balance
The set-up for the car is similar to what we have in Wales for the gravel, but next week the balance can be harder to find. Even though we have fantastic studs in the tyres, the grip's not so good as on gravel. So you have to make the car a little bit softer with the suspension; this helps us to find the traction.
This is okay in the slower sections but when you have the car in top gear and you're turning into the corner at 160 [kph] it's not so nice feeling to have the roll which comes with the softer car. At those times, you want a stiff set-up that gives precision. It's about the balance. And the compromise.
Winning Rally Sweden tip three: look after your studs
Because the tyre studs can wear quite quickly, we usually take two spare wheels to each loop of stages. You have to think about this for the set-up: the spare adds weight (around 25kg) to the rear and makes a car understeer more – you need to lift the rear to help the turn-in.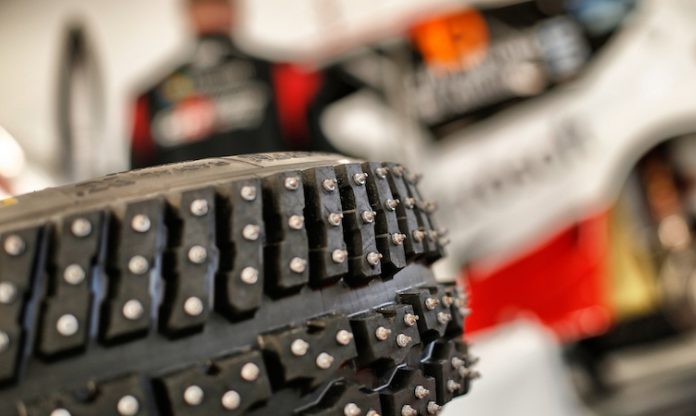 Winning Rally Sweden tip four: watch your weight
Getting rid of weight from the car is really important on this rally – we have scrapers in the car and before each stage we take ice from under the car, from the wheel arches, everywhere; sometimes as much as 30 kilogrammes.
You can imagine, with cold hands, this is not our favourite job – but it has to be done if you want to win.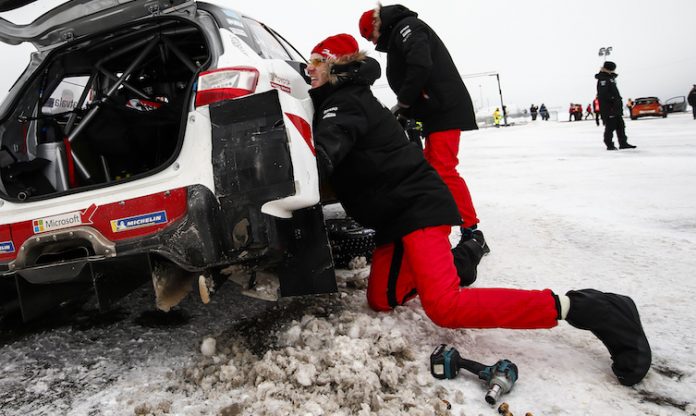 Winning Rally Sweden tip five: keep warm and dry
When I'm out scraping the ice, I always wear some overshoes to keep my feet warm. If you get your [race] boots wet, your feet get cold, you can lose some feeling and you bring moisture to the inside of the car – this is all bad.
Further reading: Kris Meeke's new adventure with Toyota Gazoo Racing WRT.
Some drivers use heated insoles in their shoes, but you need batteries for these and I would rather not bring extra weight to the car.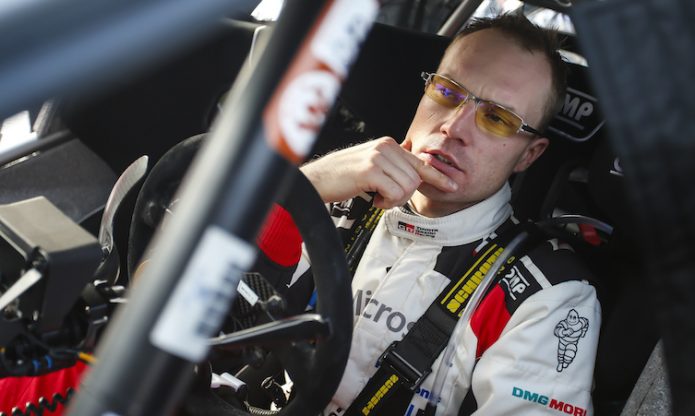 Winning Rally Sweden tip six: turn white into yellow
I wear glasses when I'm driving, but in Sweden I bring some different ones [with] yellow lenses. This gives some extra definition to the snow.
Most of the drivers are using these now, but I learned this from [WRC legend] Pentti Airikkala. He taught me left-foot braking and to wear yellow glasses.
So, now you know my secrets…
Rally Sweden, the second round of the 2019 World Rally Championship, takes place from 14-17 February. The event features 19 special stages, with a total competitive route length of 316.80km (196.86 miles).