Toyota presented a wide variety of exciting new electrified vehicle and mobility concepts at the Japan Mobility Show this week. Each of the six concepts featured below was a world debut in its own right, ranging from a battery electric interpretation of the iconic Land Cruiser to a space buggy prototype designed for driving on the moon. The following is what we know so far…
Japan Mobility Show concepts:
Land Cruiser Se
The Land Cruiser Se offers the high-torque driving characteristics of a battery electric vehicle together with an elegant and stylish design. The quietness of the powertrain helps create a comfortable cabin environment when driving on-road, while the vehicle's monocoque body construction offers highly responsive handling and confidence when tackling rough terrain. The model's established appeal is enhanced with a three-row interior to meet the needs of a wider customer base.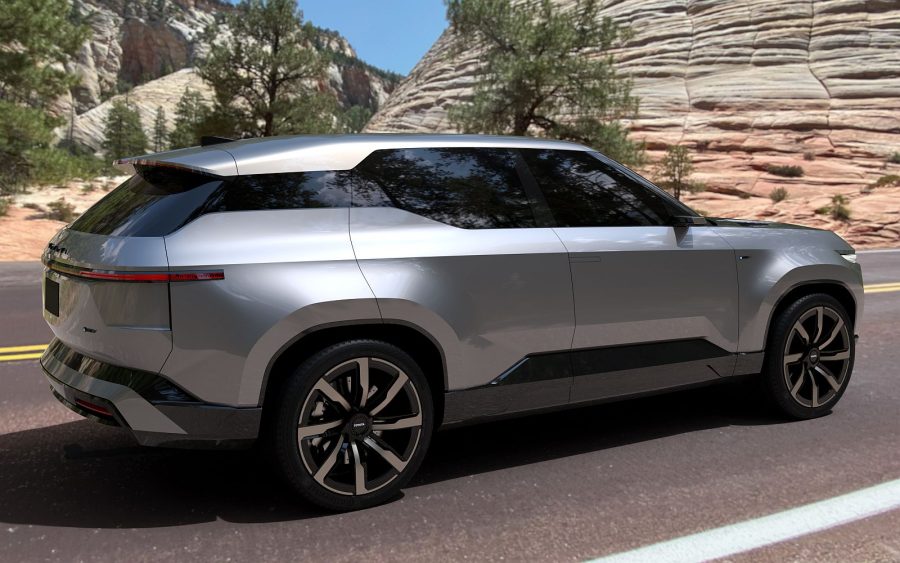 | | |
| --- | --- |
| Length (mm) | 5,150 |
| Width (mm) | 1,990 |
| Height (mm) | 1,705 |
| Wheelbase (mm) | 3,050 |
| Passenger capacity | 7 |
EPU
EPU is a next generation, mid-size pickup truck concept that offers a durable and practical yet stylish BEV proposition. Its monocoque body structure links the passenger compartment and rear deck and creates versatile spaces that can cater for a wide range of mobility lifestyles and outdoor activities. The double cab model measures a little more than five metres long, while the electric powertrain is quiet and offers a low centre of gravity that contributes to handling stability and ride comfort.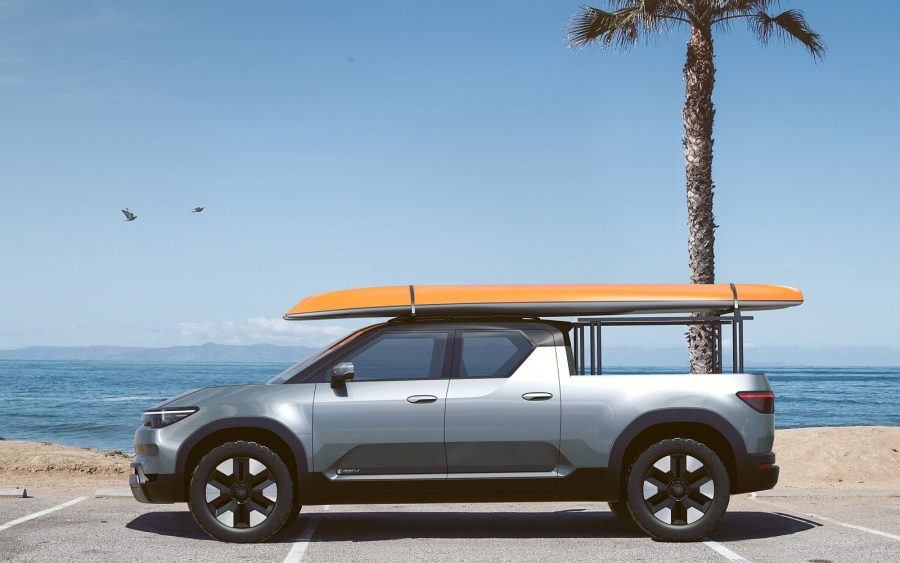 | | |
| --- | --- |
| Length (mm) | 5,070 |
| Width (mm) | 1,910 |
| Height (mm) | 1,710 |
| Wheelbase (mm) | 3,350 |
| Passenger capacity | 5 |
Land Hopper
The Land Hopper is a collapsible, three-wheeled personal mobility concept with two front wheels. Its compact size and low seat height are designed to make reaching the ground and getting on and off the seat easier. It is also highly manoeuvrable, using a lean mechanism to allow the front wheels to move up and down, delivering an intuitive and enjoyable ride that is unlike any car or bicycle. When folded, the concept is designed to be small enough to store in cars with limited boot space, and therefore represents an ideal last-mile travel solution.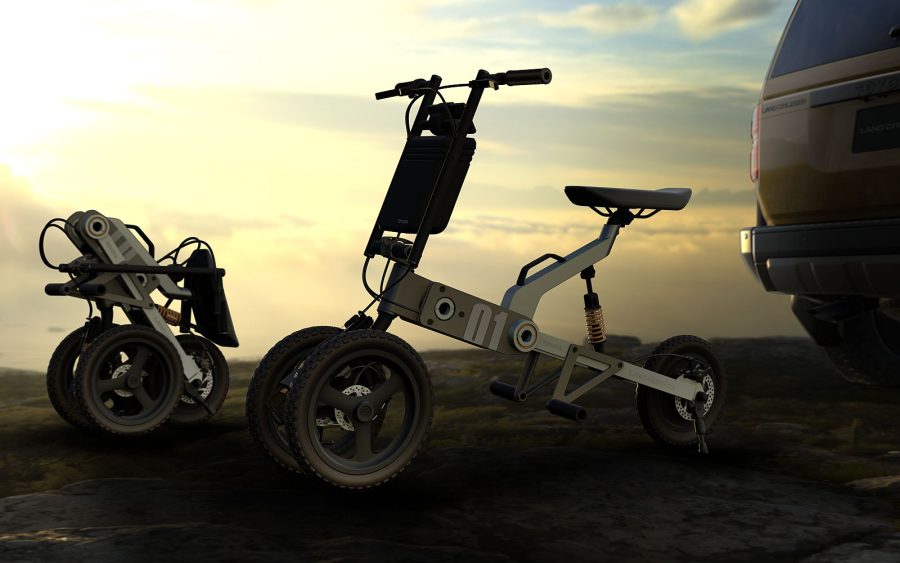 | | |
| --- | --- |
| Length (mm) | 1,355 |
| Width (mm) | 600 |
| Height (mm) | 930 |
| Wheelbase (mm) | 1,020 |
| Passenger capacity | 1 |
Japan Mobility Show concepts:
JUU
JUU is a new electric wheelchair concept that is designed to offer users unassisted travel, even to places that might otherwise be difficult in electric or conventional wheelchairs. For example, when climbing or descending stairs, the two main powered wheels traverse the steps, while a retractable tail flips down from behind the backrest to stabilise the chair and prevent tipping. By using automotive components, the powerful drive system can negotiate steps up to 160mm in height.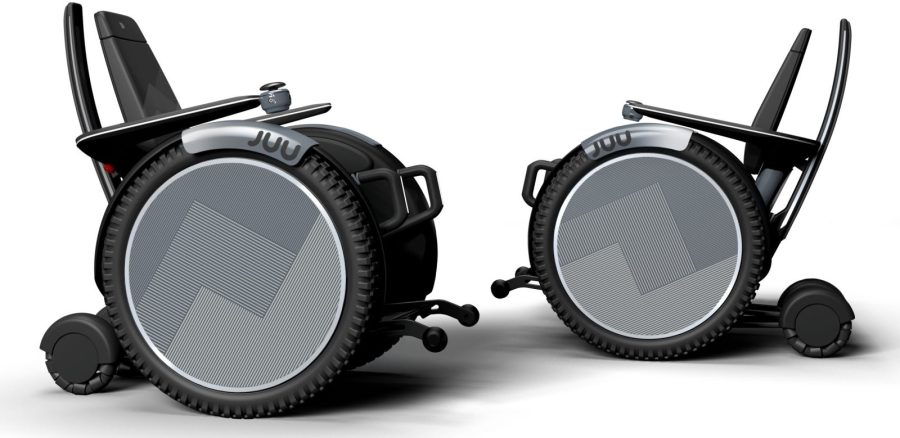 Toyota is also exploring advanced functions that would enable JUU to move autonomously and load itself into the back of a car after the user has entered the vehicle, and return to alongside the driver's seat when the user wants to alight.
| | |
| --- | --- |
| Length (mm) | 1,110 |
| Width (mm) | 680 |
| Height (mm) | 1,040 |
Space mobility (prototype)
Toyota's space mobility prototype is an experimental electric vehicle created to advance development of drive system technologies appropriate for use in extra-terrestrial environments. The specifications needed to provide safe and reliable driving in such rugged and unforgiving terrain include each wheel having its own motor and steering control. This features allow the buggy to traverse boulders up to 500mm tall and climb slopes with gradients of up to 25 degrees. The technology honed in this prototype will be used in space mobility vehicles such as the Lunar Cruiser.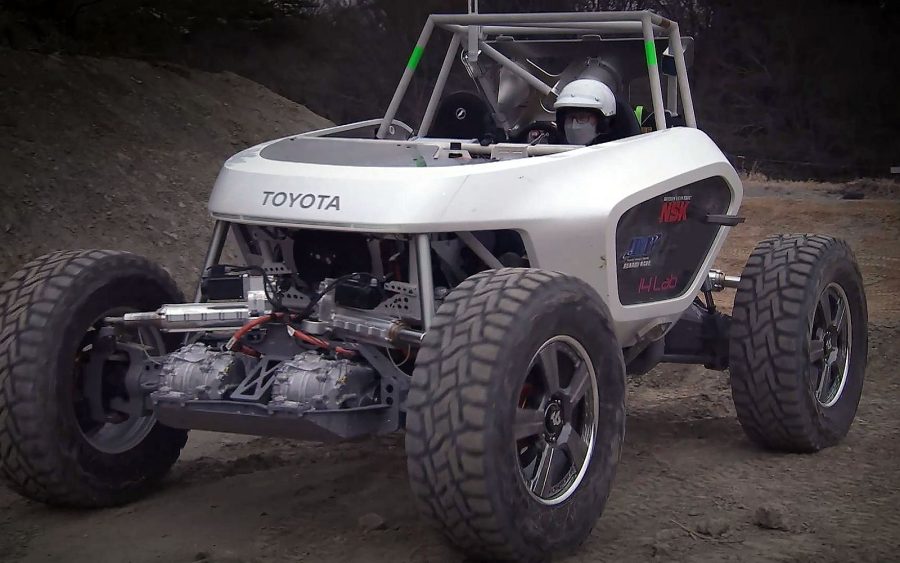 | | |
| --- | --- |
| Length (mm) | 3,460 |
| Width (mm) | 2,175 |
| Height (mm) | 1,865 |
| Passenger capacity | 2 |
| Maximum ascent incline (deg) | 25 |
NEO Steer
NEO Steer is a new cockpit concept which integrates the functions of the accelerator and brake pedals into the steering wheel. Inspired by motorcycle handlebars, the steering wheel's irregular profile creates a sweeping field of vision, while removing the pedal controls opens up the floor space to give an unrestricted driving position and smooth entry and exit. Its design will support mobility for all and offer safe and intuitive hand-operated driving for people with lower limb impairments.