Toyota Gazoo Racing brought the curtain down on this year's FIA World Endurance Championship with a thrilling one-two victory in the 8 Hours of Bahrain, adding the drivers' title to the manufacturers' championship it sealed in round six. How did the team achieve this ultimate WEC 2023 result?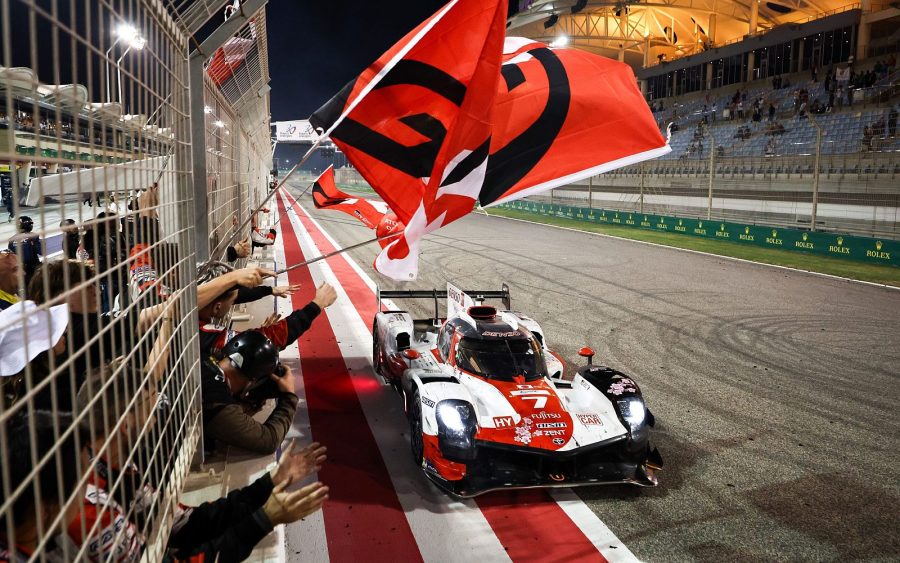 8 Hours of Bahrain: free practice
Toyota Gazoo Racing used the two free practice sessions to hone the aerodynamic and mechanical set-ups of the GR010 Hybrid to find the ideal compromise for a circuit that is known for high tyre degredation around its 15 turns.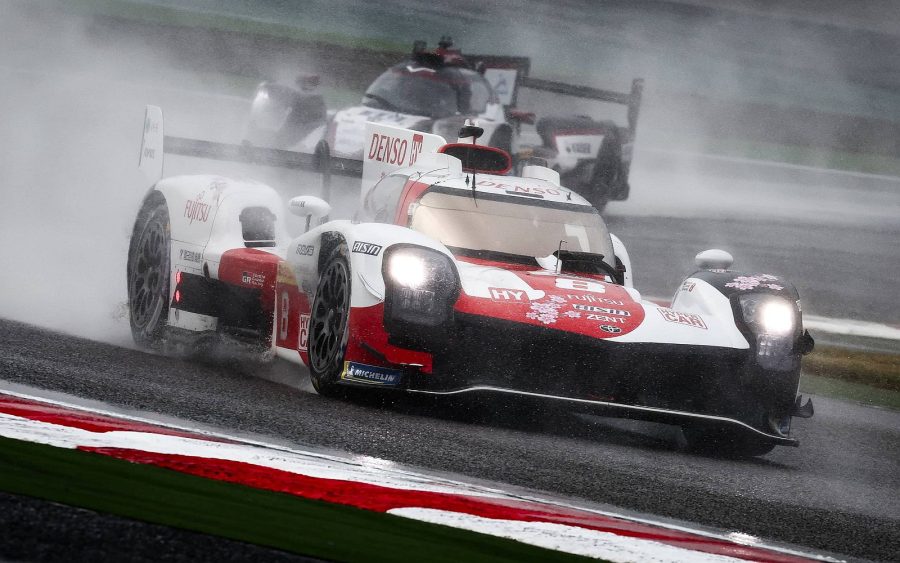 First practice began at lunchtime on day one but was red-flagged after just nine minutes due to usually bad weather. Although action resumed 45 minutes later, heavy rain hindered the team's efforts to improve their early times. Thankfully the weather cleared for second practice that evening, and Kamui Kobayashi signalled the #7 crew's determination to take the title fight to the wire by setting the fastest lap. Team-mate Brendon Hartley set the best time for the #8 GR010 Hybrid to end up second fastest overall.
8 Hours of Bahrain: qualifying
After rain and high winds on day one's practice sessions, day two's evening qualifying rounds were warm and dry. Both Toyotas took a couple of laps to build heat in their medium-compound Michelin tyres before the drivers unleashed the cars' full performance.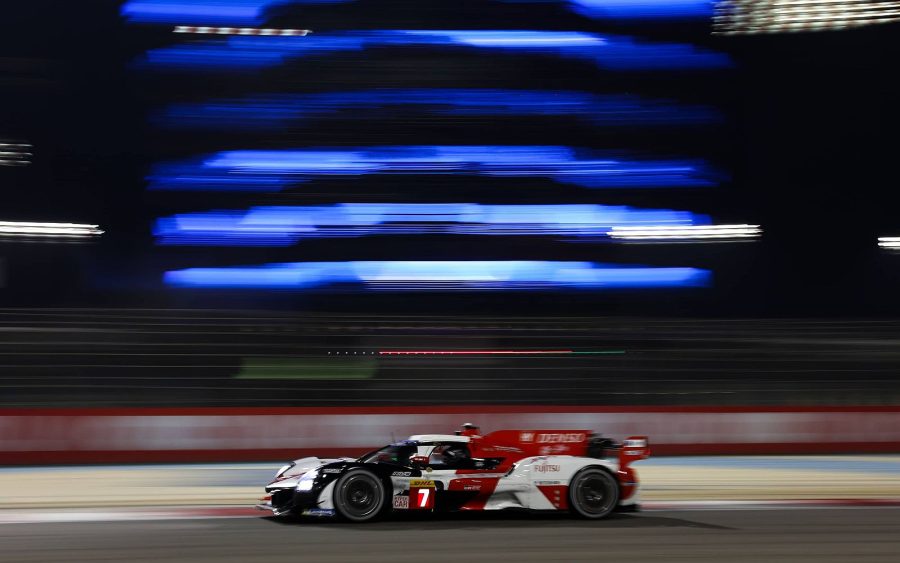 Interestingly, none of the other ten Hypercar competitors could get close to the pace of the GR010 Hybrids. Brendon Hartley took pole position in the #8 car, while Kobayashi was less than half a second behind in the #7, giving Toyota a one-two starting position on race day. This result represented the team's fifth pole and third front row lock-out of 2023.
WEC 2023 result: 6 Hours of Fuji
The final race of the season began on a hot, sunny afternoon. Sébastien Buemi led from pole in the #8 GR010 Hybrid but the #7 crew's title chances were derailed within seconds when Mike Conway was knocked out of second after being hit from behind at the first corner. He immediately began a stirring climb from the back of the field, pulling off multiple decisive manoeuvres to return to the top five within just 35 minutes. Meanwhile, Buemi's consistent speed at the front saw him build a clear advantage over the chasing pack.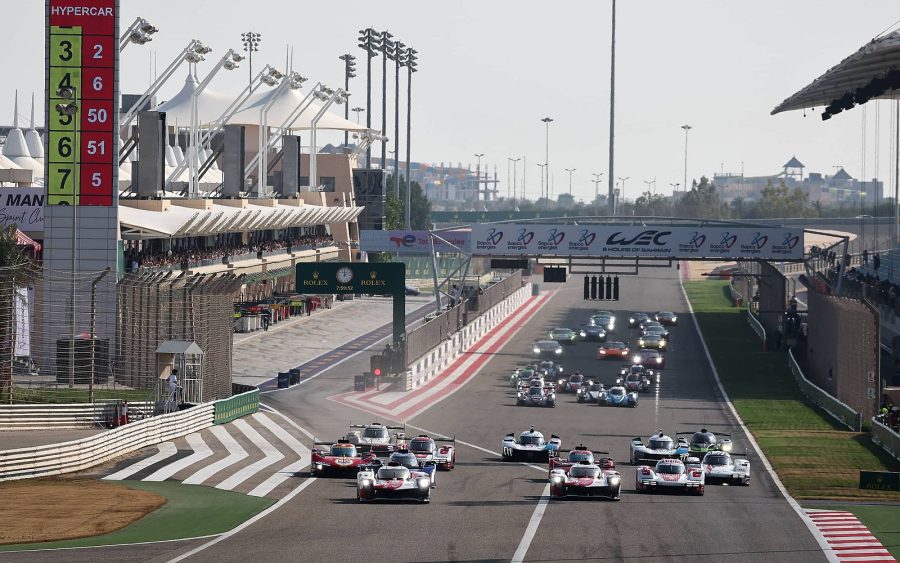 Pushing hard on his tyres and ignoring the first round of pit stops at the one-hour mark, Conway made two further bold overtakes to take third place. Buemi further extended his lead through the second hour while Conway closed in on the second-placed car.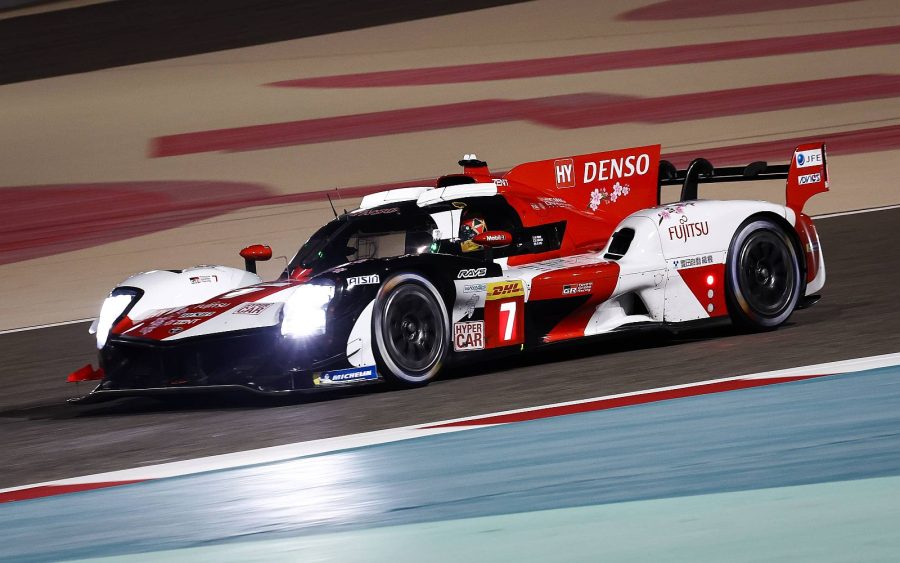 Just before the start of hour three, Conway handed car #7 to team principal Kobayashi and Hartley took over from Buemi in car #8. Kobayashi wasted no time in immediately setting the fastest lap and making a successful move into second. As darkness fell, pacy and precise driving through the lapped traffic saw the situation stabilise at the front with Kobayashi around 30 seconds behind Hartley in first place.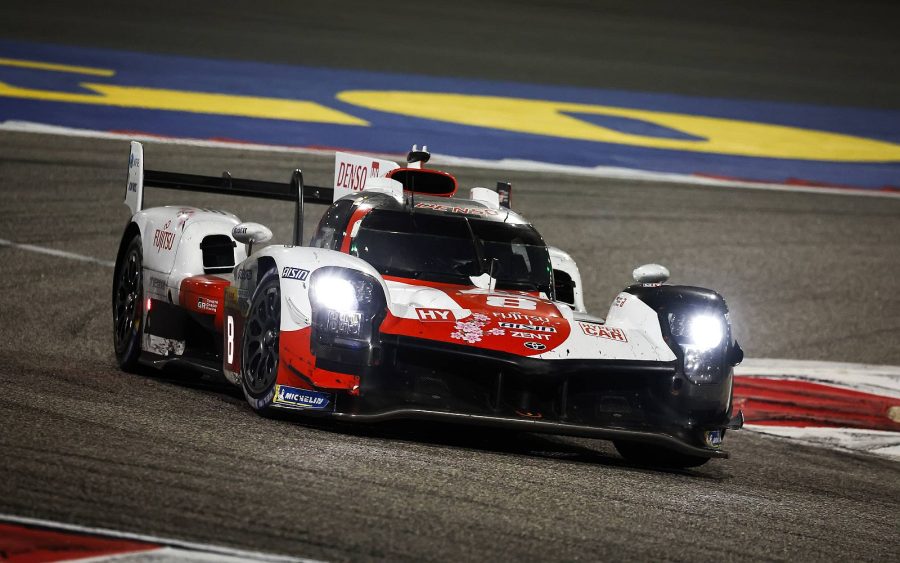 At half distance, Ryo Hirakawa and José María López began their stints in the GR010 Hybrids, running comfortably in first and second respectively.
As the race entered its last two hours, the penultimate driver changes saw Conway return to the #7 car and Buemi resume battle in #8. But for the final hour's racing it was decided that Kobayashi and Hartley should return to see the cars home. With a 40-second advantage in the lead, Hartley guided the #8 safely through the closing laps while Kobayashi showed the pace of the #7 by setting a new fastest lap time. The chequered flag finally waved for Hartley after 249 laps of the 5.412km Bahrain circuit, where he finished 47.5 seconds ahead of Kobayashi.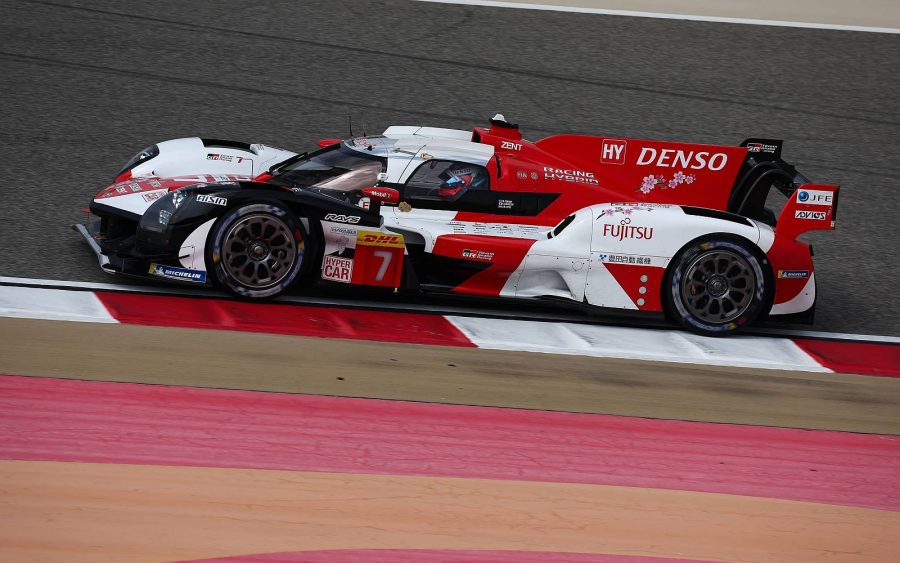 The 2023 World Endurance Championship concluded with a one-two win for Toyota Gazoo Racing. Over the past seven events, the team had powered through 64 hours of racing and taken six wins, four of which were one-twos. This takes Toyota's tally to 45 victories since its WEC debut in 2012. On an individual level, success in Bahrain secured a second successive drivers' World Championship for Sébastien Buemi, Brendon Hartley and Ryo Hirakawa.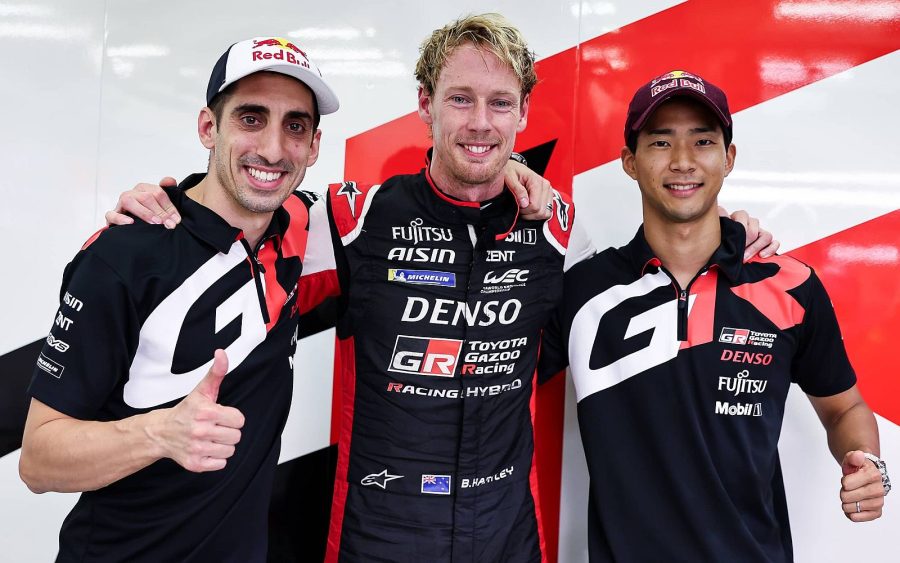 WEC 2023 result in Round 7: 8 Hours of Bahrain
| | | | |
| --- | --- | --- | --- |
| POSITION | TEAM / CAR | DRIVERS | LAPS / VARIATION |
| 1 | Toyota Gazoo Racing / #8 | Buemi / Hartley / Hirakawa | 249 laps |
| 2 | Toyota Gazoo Racing / #7 | Conway / Kobayashi / López | + 47.5 sec |
| 3 | Ferrari AF Corse / #50 | Fuoco / Molina / Nielsen | + 1m 36.3 sec |
| 4 | Hertz Team Jota / #38 | Da Costa / Stevens / Ye | + 1m 37.2 sec |
| 5 | Porsche Penske / #6 | Estre / Lotterer / Vanthoor | + 1 lap |
| 6 | Ferrari AF Corse / #51 | Pier Guidi / Calado / Giovinzazzi | + 1 lap |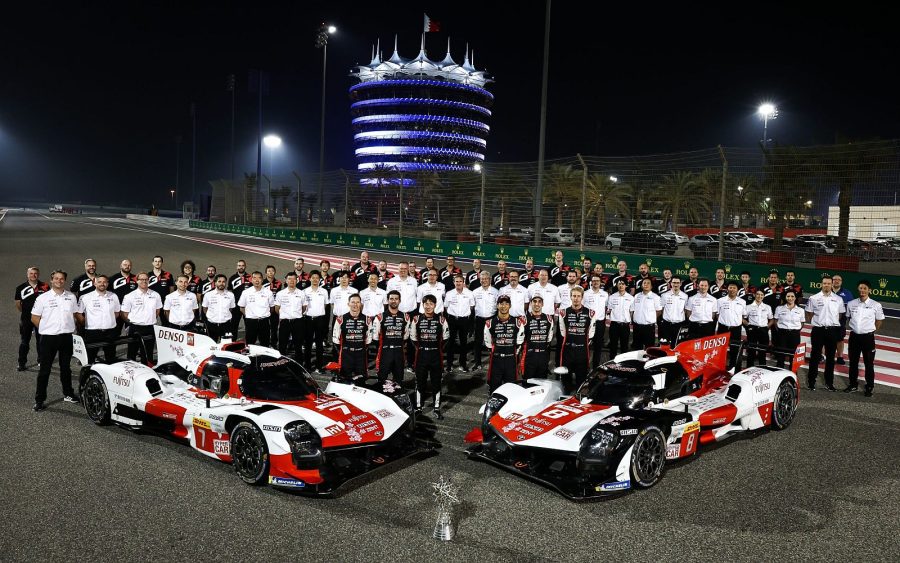 2023 WEC championship standings:
| | | | |
| --- | --- | --- | --- |
| POSITION | TEAM / CAR | DRIVERS | POINTS |
| 1 | Toyota Gazoo Racing / #8 | Buemi / Hartley / Hirakawa | 172 |
| 2 | Toyota Gazoo Racing / #7 | Conway / Kobayashi / López | 145 |
| 3 | Ferrari AF Corse / #50 | Fuoco / Molina / Nielsen | 120 |
| 4 | Ferrari AF Corse / #51 | Pier Guidi / Calado / Giovinzazzi | 114 |
| 5 | Cadillac Racing / #2 | Bamber / Lynn / Westbrook | 72 |
| 6 | Porsche Penske / #6 | Estre / Lotterer / Vanthoor | 71 |
WEC 2023 result: What happened next?
The 2023 WEC season may have concluded but the official track action went beyond the 8 Hours of Bahrain. The following day Toyota invited three experienced endurance racers to test-drive the GR010 Hybrid in order for the team to ascertain their potential for WEC racing. The rookies were well-prepared for the test, having already spent time on the driving simulator at the team's base in Cologne, Germany.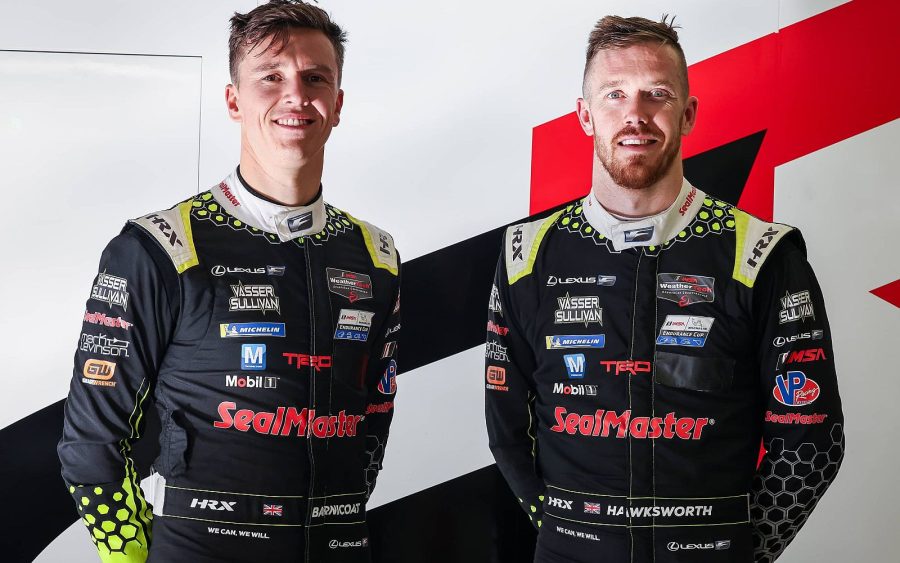 Seventeen-year-old rising LMP2 star Josh Pierson completed 30 laps and became the youngest-ever person to drive a Hypercar. British drivers Ben Barnicoat and Jack Hawksworth, GTD Pro class winners of the 2023 IMSA WeatherTech SportsCar Championship, were also invited to step from their Lexus RC F GT3 into the GR010 Hybrid for the first time.
WEC 2023: Toyota Gazoo Racing endurance line-up
Team founder
Akio Toyoda
Team principal
Kamui Kobayashi (Japan)
Vehicle
Toyota GR010 Hybrid with 3.5-litre V6 turbo engine, Michelin tyres
Car #7
Mike Conway (United Kingdom)
Kamui Kobayashi (Japan)
José María López (Argentina)
Car #8
Sébastien Buemi (Switzerland)
Brendon Hartley (New Zealand)
Ryo Hirakawa (Japan)
Learn more: Under the skin of the Toyota GR010 Hybrid