There will be four Toyotas on the BTCC grid this season. It has been confirmed that the second Avensis seat in the Speedworks Motorsport team has been filled at the last minute by former GT racer Ollie Jackson.
The 28-year-old Norfolk-based driver will line up at Brands Hatch next Sunday (31 March) alongside Speedworks' first signing, Dave Newsham, and the other Avensis-driving independents, Dynojet Racing's Frank Wrathall and Ciceley Racing man Adam Morgan.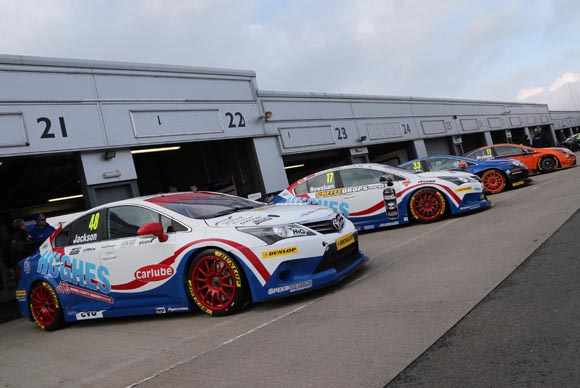 Jackson, who raced an S2000-specification Golf in the Dunlop MSA British Touring Car Championship in 2012, enjoyed his first taste of a 'next generation' touring car on Thursday at Donington Park, the venue for the championship launch and test day.
Said Jackson: "I had resigned myself to doing some club racing this season because we were struggling to raise the budget for the BTCC. But then the Speedworks offer came along at the last minute and here we are… It's funny how things work out.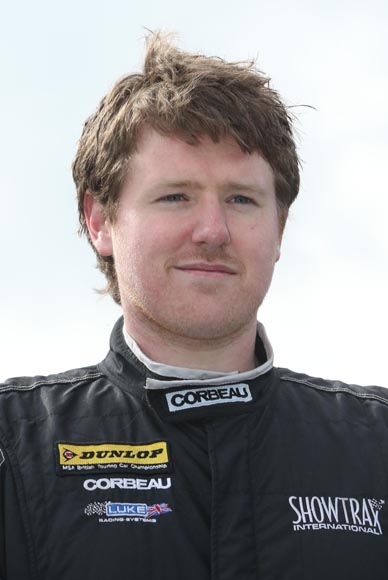 "I have never so much as sat in an NGTC car before today, so it's going to be a bit of a steep learning curve. I'm delighted to be in the Toyota with Speedworks – the guys have a great reputation – and it's great not only to be back in the BTCC and in a front-running NGTC car, but also to be with such a great team.
"It's going to be helpful to be racing alongside Dave Newsham. My experience of front-wheel drive is limited and it will be good to be able to compare myself with someone who knows what they are doing."
Speedworks team boss Christian Dick welcomed Jackson to the squad: "We have a great car in the Toyota and we are really excited that Ollie is coming on board: he has been quick in everything he has raced in the past and I think that this year, with a quick team-mate like Dave, he will have a good benchmark and I think the results will flow. It's really exciting; having two experienced drivers working together from the start of the season will put us in a very good position."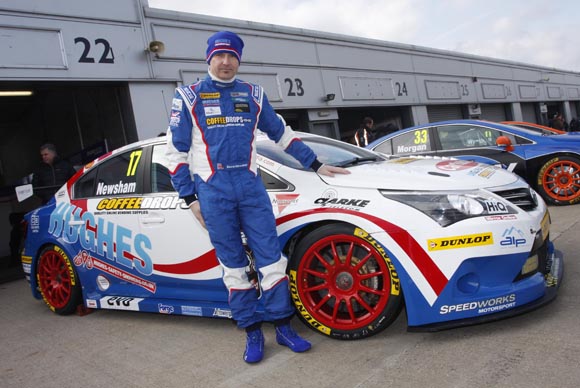 The Donington Park media event provided a platform for all the Toyota independent drivers to test their cars and meet the media. BTCC organiser TOCA also took the opportunity to reveal a 32-car entry list for the coming year, and that ITV4 has confirmed for a further three years its commitment to screening the championship.
Lancashire's Frank Wrathall, who won the final BTCC round of 2012 in his Dynojet Toyota, said he was optimistic of further good results in his Avensis thanks to starting his season with a good number of testing miles under his belt.
"In motor racing you are only as good as your last result, so I have been playing on that for the last few months," said Frank. "It's going to be difficult to repeat that win, and we are experienced now in taking disappointments on the chin, but we'll take the good results when we can and hopefully be back on the podium soon."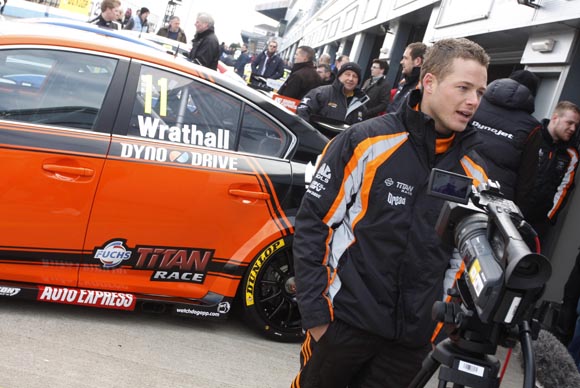 Dave Newsham, who joins Speedworks after collecting two BTCC race wins last year in a Vauxhall, said: "This is the third year of the NGTC programme with the Toyota at Speedworks and they have made good progress with it. My first impressions of the Avensis are that it is well sorted, and I really can't wait to get going with it."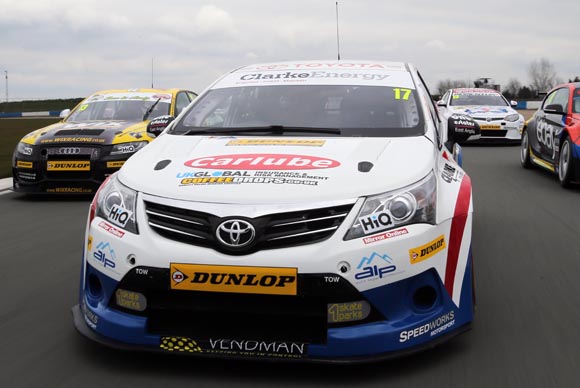 The third team fielding a Toyota this season is Ciceley Racing, the family team based around promising young Lancashire driver Adam Morgan, who made his BTCC debut in 2012 in a Speedworks Avensis after winning a scholarship scheme devised by sports car maker Ginetta.
"We are optimistic but realistic," said Adam. "I struggled a bit last year – I had the pace but didn't get the results – so this year we are going to work on consistency and try to get some good results."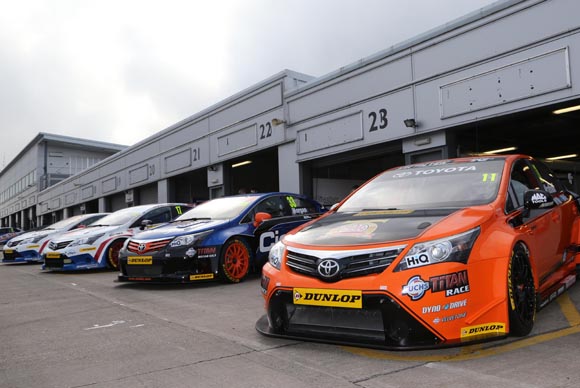 Easter Sunday's triple helping of Brands Hatch BTCC action will be screened live in HD on ITV4 and via itv.com