Revealed at the recent SEMA show, the purpose of the GR Supra Performance Line Concept is to "bring competition-derived technology and experience to the street." While that wording may have a ring of marketing, the fact that the vehicle originates from Toyota Customizing & Development (TCD) puts unarguable weight behind the statement.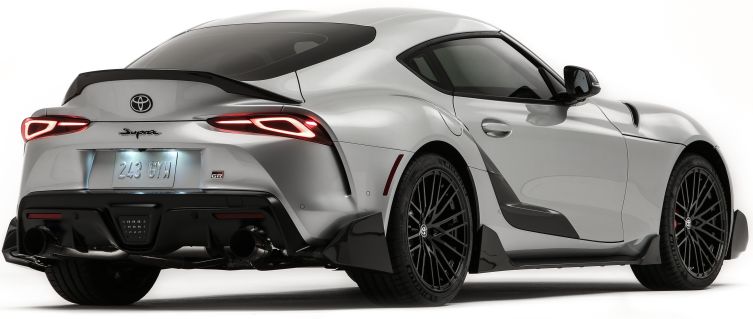 Established in April 2018, TCD is the new conversion and accessories company that integrates three significant and previously independent Toyota subsidiaries: Toyota Technocraft (the company behind TRD), service vehicle conversion specialist J-TACS, and the accessory line Modellista.
With such serious company clout behind this project, there was little chance of it remaining a concept. And as it happens, the items reviewed below are already displayed on the official TRD website and known collectively as GR parts by TRD.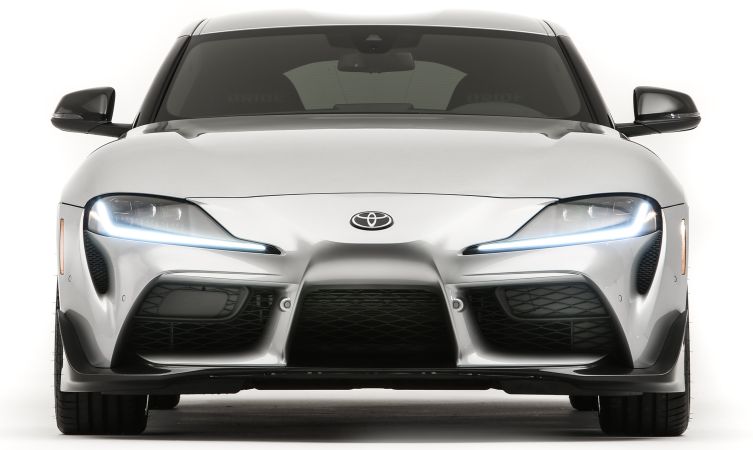 GR Supra Performance Line Concept
Project leader Heru Adi Nugroho revealed where TCD's competition-derived technology was particularly focused. He commented: "The GR Supra is a driver's car, so the aerodynamics should contribute to the overall balance and handling of the vehicle. The concept body parts with larger winglets increase downforce for improved high-speed driving and handling, while offering a more eye-catching appearance."
Like a win-win situation, the body parts used in this concept improve every aerodynamic plane and do so with lightweight, carbon fibre reinforced plastic components that are also visually attractive.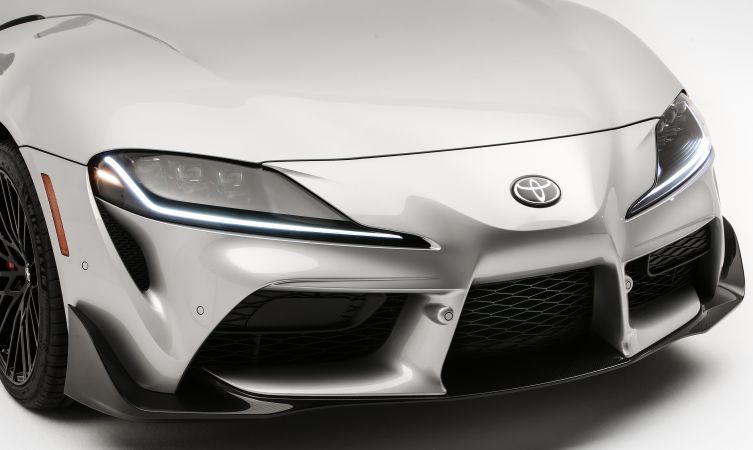 Beginning at the front, the broad, three-piece spoiler sits 14mm closer to the ground and uses specially shaped winglets to increase downforce and reduce lift at high speed. The side skirts continue this aerodynamic rectification and visually lower the car's profile, while the door garnishes suppress turbulence as air flows past the door and over the rear quarter panels.

The rear corner winglets actually slot over the top of the original rear skirt. Their modified shape reduces ground clearance by 24mm and improves stability by directing air past the bumper. But the one element that balances the entire vehicle's altered aerodynamics is the boot spoiler. Not only does it accentuate the natural shape of the rear hatch but it rectifies the airflow and reduces rear-end lift.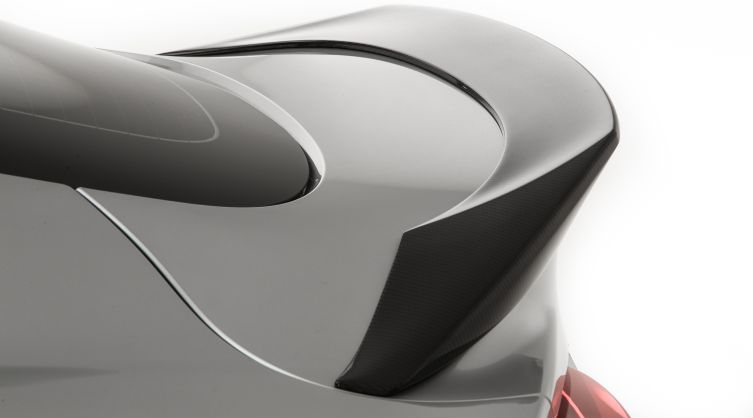 Airflow analysis also informed TCD's unique 19-inch alloy wheel design. The W-shape spokes and concave face extract heat from the brakes, while the forged construction is strong yet minimises unsprung weight for sharper handling characteristics. Staggered widths and offsets are applied from front to back (9×19″ ET32 and 10×19″ ET40 respectively) to best fill the GR Supra Performance Line's blistered arches.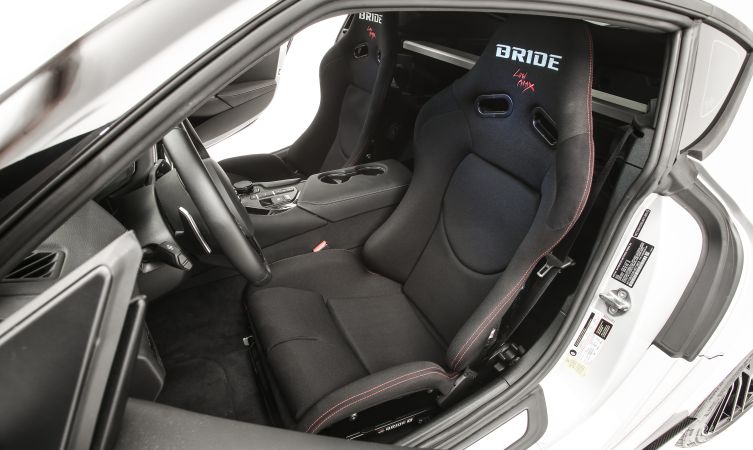 The only items cherry-picked for this project from respected aftermarket suppliers are the more vocal HKS exhaust system, Tein coilovers and figure-hugging Bride racing seats.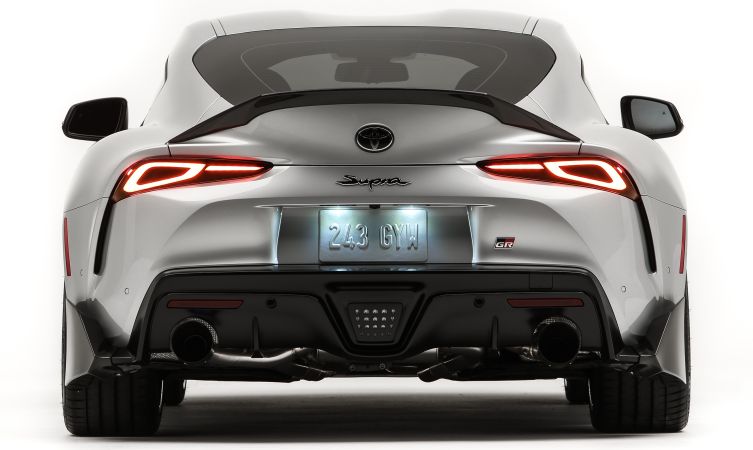 Read more: Modified GR Supra models take the SEMA show by storm