The revolutionary Toyota Prius launched in Japan in late 1997 – the culmination of an intense development programme led by chief engineer Takeshi Uchiyamada.
More than 20 years later and now chairman of Toyota Motor Corporation, Uchiyamada-san conducted a special anniversary interview with America's CNBC news channel. In the course of the conversation he recalls memories from the development of his breakthrough vehicle and makes informed predictions about the future of the automobile. The following is an excerpt of that interview*.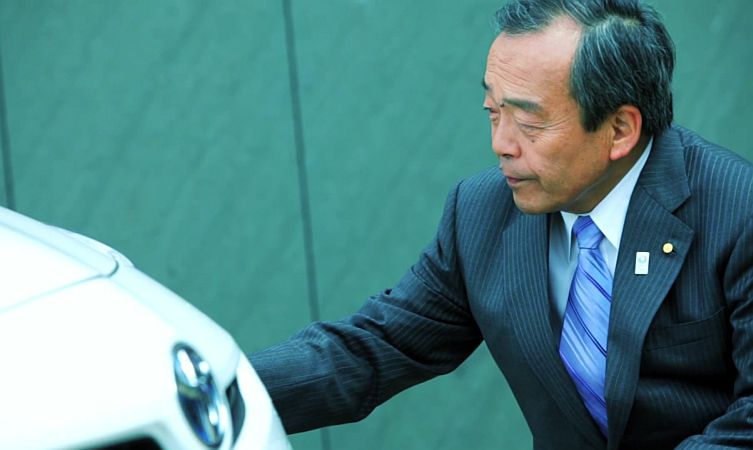 Interview: Takeshi Uchiyamada
The Toyota Prius has recently celebrated its 20th anniversary, but we would like to take you back to 1994 when you were given the task of developing a car for the 21st Century. Is today's Prius the car you imagined more than two decades ago?
Takeshi Uchiyamada (TU): "The introduction of hybrid technology into the world of automobiles delivered new value, presenting the customer with the option of selecting the car of choice based on a new parameter – environmental performance. This was the most significant contribution from the Prius.
"It inspired other manufacturers to launch their own hybrids and electric vehicles. It spurred heated competition over fuel efficiency, even among conventional vehicles. In retrospect, I feel our technology has succeeded in contributing to the environment."
Has this technology progressed beyond your expectations?
TU: "While I felt that change would be forthcoming, the pace of change far exceeded our expectations. It was a sign that the Prius offered a response that society was looking for."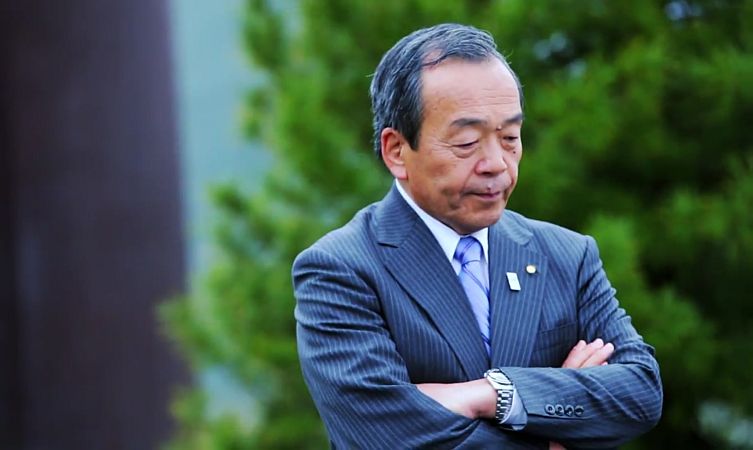 Why did you decide on hybrid technology for this ambitious project?
As we continued our work, we realised something else; that electrification was inevitable
TU: "We were aware that if petrol-electric hybrid technology was to be widely accepted, user convenience and the consumer experience would have to be a key consideration. Hybrid didn't dramatically alter the driver experience; it actually enhanced it by reducing the amount of trips to the [petrol] station because it was more fuel efficient.
"As we continued our work, we realised something else; that electrification was inevitable, and the vehicle needed to be equipped with a system to supply electric power to the motor. So whatever shape electrification was set to take, our hybrid system was equipped with all the necessary technology – the battery, the motor, software and semi-conductors – to accommodate the future."
Several years ago you commented that you didn't believe car-buyers will accept pure electric vehicles. Do you still believe that?
TU: "That is a question I get asked a lot. But I must say upfront that [Toyota is] not against electric vehicles. In order for an electric vehicle to cover a long distance it currently needs to be loaded with a lot of batteries that take a considerable amount of time to charge. There's also the issue of battery life.
"We are moving forward in our development efforts with this in mind… But we are sceptical that there will be a rapid shift to pure electric vehicles, given questions over user convenience."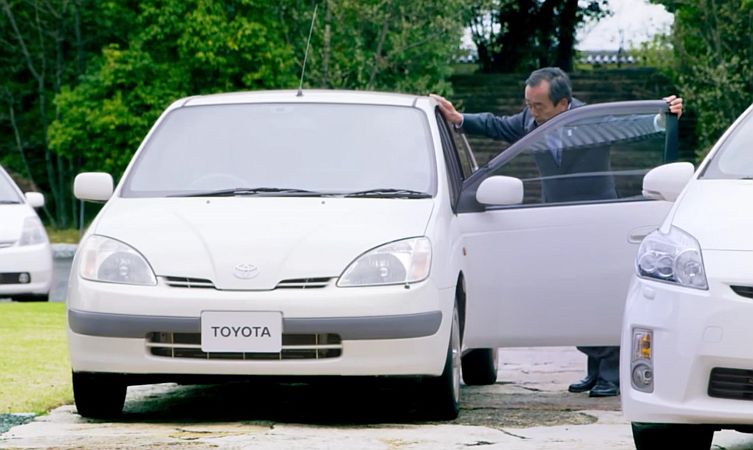 Thinking about the challenges associated with current battery technology, are solid state batteries the key to making EVs a mass-market product?
TU: "Yes. But this is an issue that is not limited to electric vehicles; the battery will be the key technology moving forward. However, in order for vehicles to be powered solely by batteries, we still need two or three more technological breakthroughs. Toyota is taking on that challenge and working to achieve our goals on battery development."
What is the timeline for Toyota bringing to market a pure electric vehicle that uses solid state batteries?
TU: "That's something we honestly do not know. People around the world are working to develop new batteries and we are seeing progress in bringing affordable batteries to the market. Once the technological challenges are resolved, we expect adoption to pick up rapidly."
How do you see the market fragmenting: What proportion of vehicles will be fuel cell cars and how many will be pure electric vehicles?
TU: "Ultimately, it will be the user's choice, not the automakers' choice. The consumer will decide which system is the best and allow it to permeate the market.
"Another driver would be the extent of infrastructure available. Whether it is electricity or hydrogen that powers the motor, the supply infrastructure needs to be there, and that will be driven by a nation's energy policy. We are keeping close watch over policy developments so that we are prepared no matter what emerges as mainstream."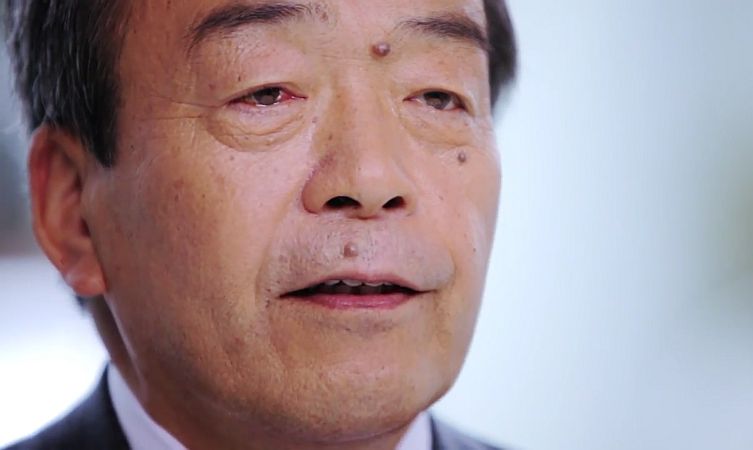 Your career with Toyota is approaching 50 years and you're regarded as Father of the Prius. Do you feel that you still have a few more tricks up your sleeve?
TU: "I no longer engage in the front lines as a researcher but there are three things I aspire to achieve with everyone at Toyota.
There are three things I aspire to achieve with everyone at Toyota
"One is to commercialise the fuel cell vehicle. Everyone… notices the changes in climate and we need to act before it is too late. That is why I am passionate about achieving an emission-free society by mobilising the efforts of all around me.
"The second goal is to realise auto-drive technology. Every year, 1.25 million people die in car accidents and this technology could help protect lives. Placing [autonomous cars] on the road is not enough; data from the vehicle needs to be monitored in order to swiftly engage the brakes, and scan the periphery of the car to ensure the driver does not step on the accelerator when the brakes should be applied. There are so many possibilities, and in deploying such technology we want to ensure that traffic accidents decrease.
"The third goal – and I have yet to come up with a more vivid image to describe this – is for cars to be connected to the cloud. The car is then converted into a sensor that works within a larger social system. As it travels the road it collects information, and that data is used to serve the interest of the owner.
"Having lived in this industry, I strongly believe these themes are truly challenging and exciting pursuits."
Read more: History of the Toyota Prius
Read more: How does Toyota Hybrid Synergy Drive work?
Read more: Celebrating 20 years of the Toyota Prius
*Takeshi Uchiyamada was originally interviewed by CNBC correspondent Akiko Fujita.