Toyota's new solar panel array marks the next step in the company's 'Sustainable Plant' vision, helping to ensure that the cars we build and you drive are manufactured at plants that work in harmony with their local community and surrounding environment.
Covering an area equivalent to almost four and a half football pitches, the solar panels will produce enough energy to build 7,000 cars each year. This is great news for Toyota's Derbyshire-based plant at Burnaston, which builds Auris, Auris Hybrid and Avensis on site, as it will save 2,000 tonnes of CO2 each year.
To discover more about the project and learn about the other ways in which Burnaston has improved its environmental sustainability, take a look at our infographic below: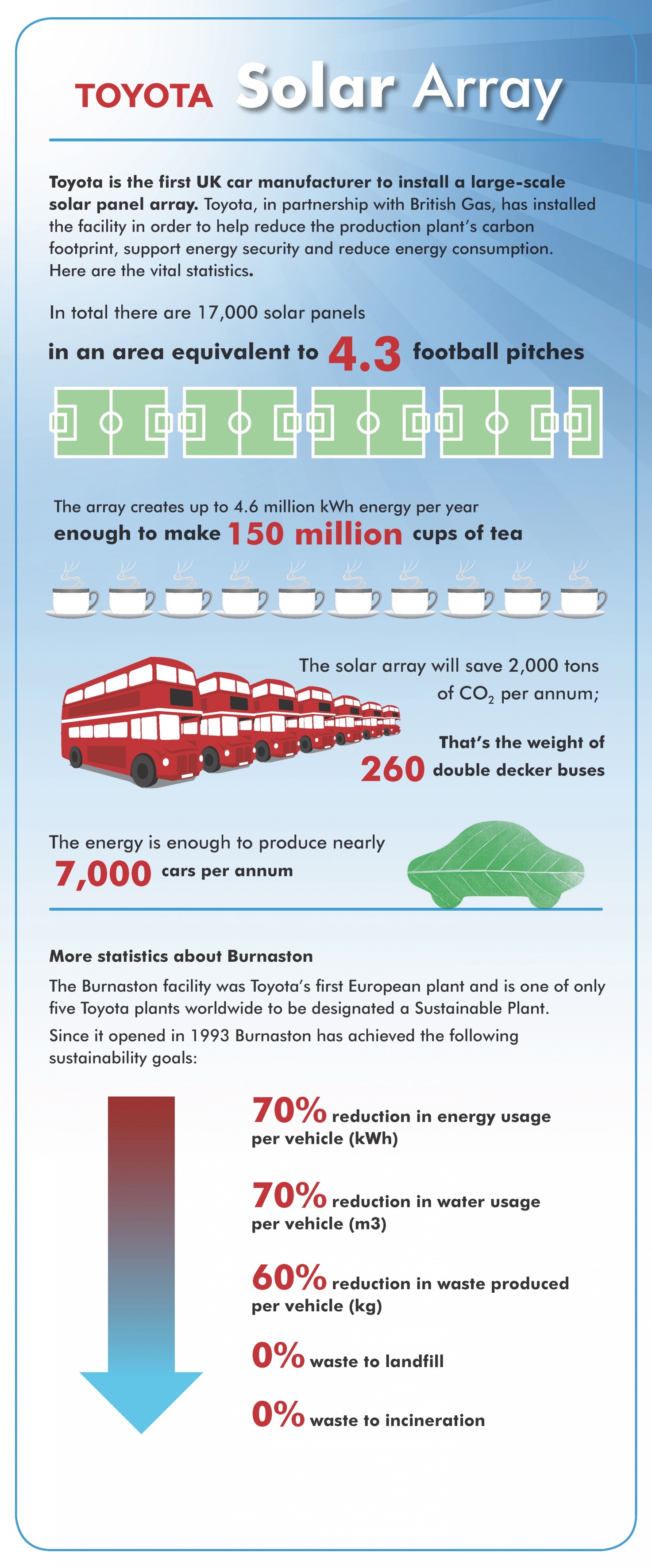 To find out more, and to watch our behind-the-scenes video of the project's development at Burnaston, please click here.