Jason Ye is a Toyota Person in more ways than one. The 23-year-old engineering graduate from Beeston, Nottinghamshire, is not only the proud owner of a tastefully modified Toyota Yaris but he is also a Toyota employee, working at the Toyota Motor Manufacturing UK (TMUK) plant at Burnaston, Derbyshire.
Jason has spent the past couple of years preparing his Yaris for use in sprint events around the UK, including the Toyota Parallel Pomeroy Trophy, which was held at a wet and windy Silverstone earlier this year. We caught up with Jason to find out a bit more about him and his very tidy-looking car.
Tell us a bit about your job at TMUK, Jason
"I work at TMUK Burnaston in the quality assurance department [QA]. I started there in 2019 after graduating from Loughborough, where I studied automotive materials. I'm a big car guy and I've always wanted to work with cars.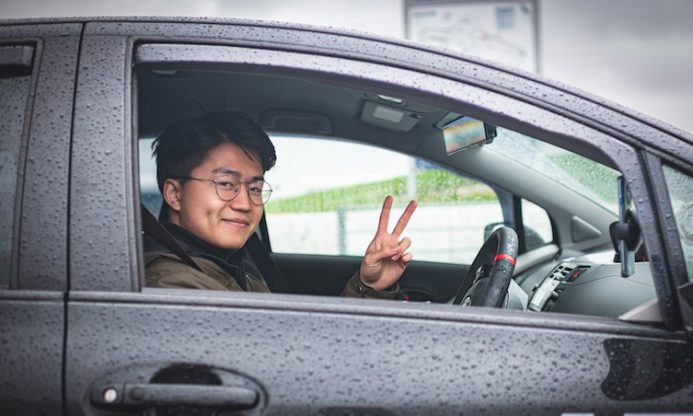 "At the moment we're working on finding new methods of doing QA, to enhance our inspection methods with support from automation. Burnaston is always looking at being more innovative and there are lots of projects on the go. We're looking at artificial intelligence and machine learning, and I'm learning more and more about it as we go along."
And what about your car?
"It's a 2008 Yaris SR 1.8. Over the three years I've owned it I've put quite a few bits on it, as you can see. I bought the parts from Japanese auction sites – the Japanese always seem to get the best bits. It's got the Japanese domestic market Vitz [the Yaris has previously carried the 'Vitz' badge in its home market] RS front lip, the Vitz RS rear lip, a Yaris TTE-replica rear spoiler, Buddy Club P1 16-inch wheels, Mishimoto wheel nuts and LED projector headlights.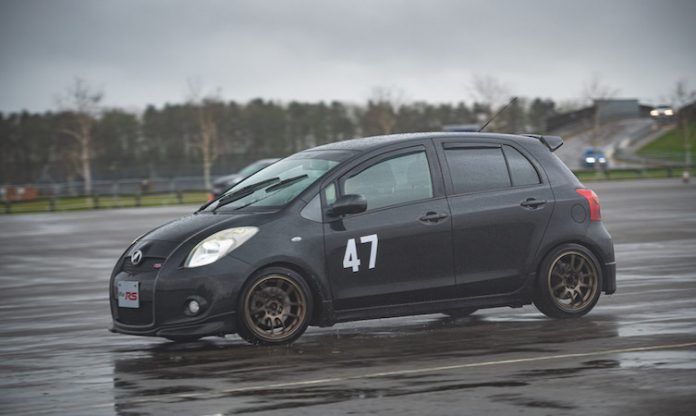 "Performance mods are Tein Street Advance Z coilovers, a Microimage short-shift kit, a Profusion stainless steel cat-back exhaust, a Whiteline 22mm rear anti-roll bar, a front strut brace, an Ultra Racing front lower chassis brace and a Ramair cone intake filter.
"I'm just trying my best to get the car as track-ready as possible and get more involved in motorsport. I've stopped modifying the car now because I'm happy with the way it drives. it's my only car and I also have to use it to get to work and back, so that's why it perhaps isn't as hardcore as it could be for the track."
Have you had any help setting the car up and getting it ready for competition?
"Most of the modifications I've done myself but there's a really good, supportive group of people at Yaris Club UK. A lot of them have already done the modifications I've done, and they've given me advice on what to do and how to make the car handle a bit better."
How did you get on at the Toyota Parallel Pomeroy Trophy back in February?
"I had a really good time – despite the weather! I came seventh, just behind a Yaris T Sport, so really happy with the way I performed. The event was really fun, especially the Toyota Logo Test, that really tested the car's handling, especially in the rain. It was fun to see some of the big cars sliding around as well, like the pick-up truck, you could hear its tyres squealing."
What other events have you done?
"Over the last year I've been going to the Toyota Sprint Series, which is part of the Japanese Sprint Series. It's a series of timed events on circuits like Snetterton and Blyton Park. You start at 30-second intervals and it's all about timing.
"They're good starter events for someone like me who's trying to get into motorsports. You're not competing side-by-side so there's not as much risk of crashing, it's just you against the track. This car is my daily driver so I can't really risk smashing it up."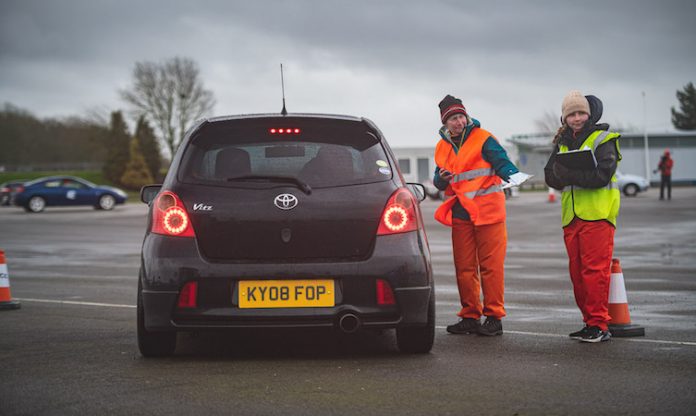 "I can't get enough of it now – I've become addicted, I guess, and the car performs really well. This is my first car; I bought it because it has decent power, it's quite sporty, it handles really well and the insurance is quite cheap for a young driver like me. I think in the UK the Yaris has a reputation as being an older person's car but it really is a great car for young people."
Since this interview was conducted, Jason has acquired a Toyota Altezza, which we hope to see competing in the 2021 Toyota Parallel Pomeroy Trophy!
Toyota People… is a series that celebrates individuals with a special enthusiasm for Toyota, whether that is related to its vehicles, philosophies, or manufacturing processes. Read more Toyota People articles here.