Toyota Safety Sense is a suite of active safety technologies designed to either prevent or mitigate accidents involving vehicles. From the introduction of this system in 2015 and through ongoing democratisation and further evolution, it is Toyota's goal to completely eliminate road traffic accidents.
Toyota Safety Sense: first generation
Launched in March 2015 and introduced in 68 countries and regions throughout the globe, Toyota's new active safety suite consisted of three core functions:
1. Pre-Collision System – helps prevent and mitigate damage from rear-end collisions involving vehicles and/or pedestrians.
2. Lane Departure Alert – helps prevent vehicles from deviating from their lanes and head-on collisions.
3. Automatic High Beam – contributes to the early detection of pedestrians and the reduction of accidents during night-time driving.
https://www.youtube.com/watch?v=6WTA3kQSXrc
In addition to delivering the primary safety features listed above, the millimetre-wave radar and forward-facing camera at the heart of these systems provided the expanded functionality of Adaptive Cruise Control and Road Sign Assist.
In Europe, the system was quickly integrated into contemporary Auris, Avensis, Aygo and Yaris models. This meant that by the end of 2015, some 70% of European customers were able to specify Toyota Safety Sense in their new car. By the end of 2017, some 90% of all new Toyota passenger cars in Japan, the United States and Europe were equipped with Toyota Safety Sense.
Toyota Safety Sense: second generation
The second generation of Toyota Safety Sense was introduced in January 2018. It retained the same valuable features as before but due to the enhanced recognition capabilities of its new sensors, the system was now able to detect pedestrians at night and cyclists crossing the street during the day.
The advanced driving support functions provided by the millimetre-wave radar and forward-facing, single-lens camera were also strengthened with the inclusion of Lane Tracing Assist. This facility keeps the vehicle centred in its lane by helping the driver with steering control when Adaptive Cruise Control is in operation.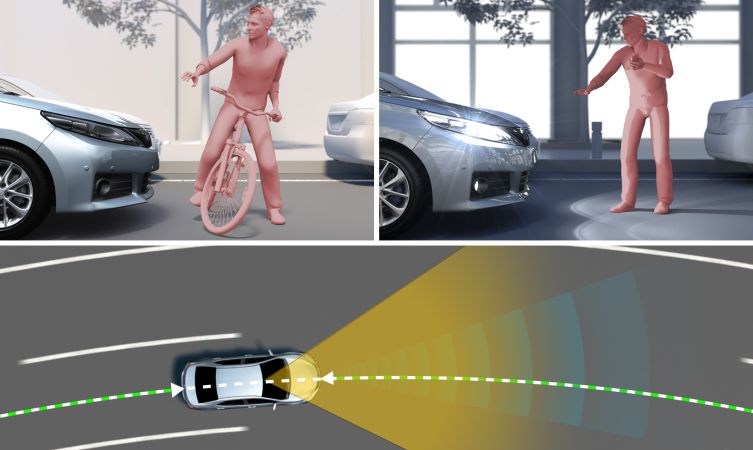 Within the space of five years, the total number of vehicles equipped with Toyota Safety Sense has reached more than 16 million in 108 countries and regions across the world. During that time, data has proved that the system has reduced rear-end collisions by 70%, and prevented 90% of accidents when combined with the Intelligent Clearance Sonar function that guards against low-speed impacts.
Toyota Safety Sense: What can we expect next?
Development of the next-generation of Toyota Safety Sense system has focused on improving its adaptability, especially in the accident-prone areas around junctions. This includes detecting oncoming cars when turning right at junctions, and detecting pedestrians crossing the street when exiting a junction either to the left or right.
In addition to those vital areas of accident prevention, the following improvements will therefore soon be added to core Toyota Safety Sense functions: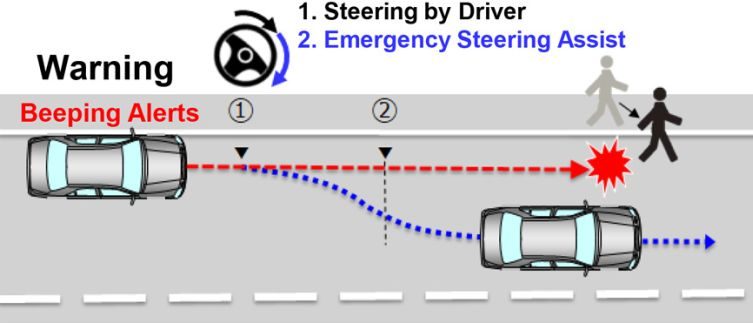 Emergency Steering Assist – this enhanced function of the existing Pre-Collision System is able to detect when a pedestrian suddenly strays into the road and will provide steering assistance to help avoid a collision while remaining within the vehicle's lane.

Driver Emergency Stop Assist – this system monitors the driver's physical condition and creates a series of alerts if it detects that the steering wheel, accelerator or brakes have suddenly stopped being used. The system simultaneously alerts the driver and nearby vehicles by sounding the horn and activating the hazard lights, and will gradually bring the car to a stop. After stopping, the system will contact the emergency services for assistance.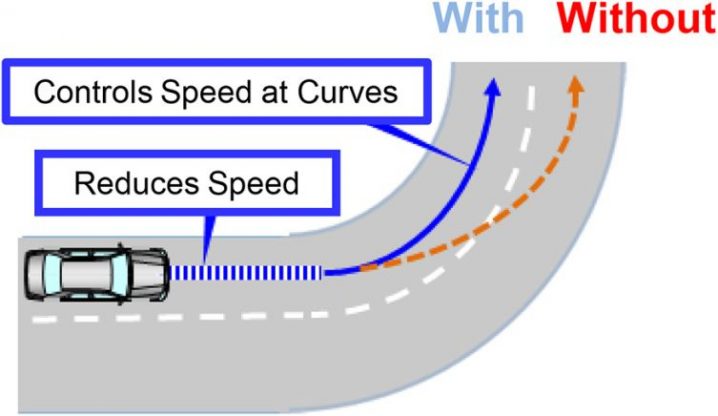 Dynamic Radar Cruise Control with Curve Speed Reduction – this enhanced function of the existing Lane Trace Assist system combines artificial intelligence technologies with camera-based line recognition. It is designed to improve passenger comfort by matching vehicle deceleration to the size and severity of an approaching bend, thereby ensuring that lateral G-forces remain constant.
Learn more: Exploring safety aspects of the all-new Toyota Yaris