There is still no stopping the Toyota Hilux, which has just loaded up and driven off with the best pick-up title in this year's Commercial Fleet Awards.
This mighty machine is now in its eighth generation. And with more than 18 million worldwide sales to its credit, has proved it offers the best all-round combination of quality, durability and workhorse capability with comfort, safety and driver-appeal.
Launched in 2016, the latest evolution of Hilux benefits from a stronger chassis, reinforced load deck, greater towing capacity and improved all-wheel drive performance. At the same time, it offers a more spacious and comfortable cabin, higher equipment levels, contemporary design and the availability of Toyota Safety Sense advanced active safety systems.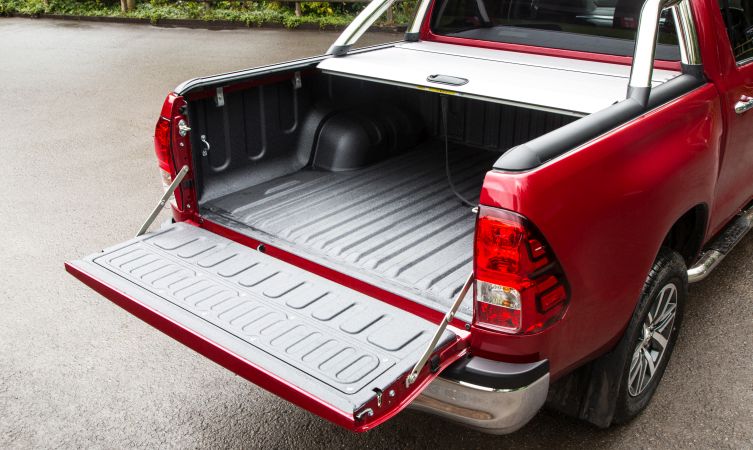 Explaining their decision to award Hilux, the judges remarked: "As smooth on the road as is it capable off it, the Hilux comes with high driver appeal wrapped in a workhorse body.
"It's a genuine 4×4 which is loaded with safety and comes with a full range of cabs. The Hilux has stood the test of time and Toyota also finds a way to come back with improvements – it's done it again with this latest model."
Neil Broad, General Manager Toyota and Lexus Fleet Services, said: "The Commercial Fleet Award is significant, because it shows how the investment we have made in improving Hilux has hit the target with fleet customers. The new Hilux has kept all the core virtues that have made it a by-word for exceptional toughness, while at the same time keeping pace with the fleet market's requirements for lasting quality, reliability, competitive operating costs and delivering the kind of safety, equipment and comfort drivers demand and deserve."