In March 2017, Toyota GB announced the beginning of a new employee-driven charity partnership with Guide Dogs in order to assist people with sight loss to live with freedom and confidence. Now, almost three years later, Toyota is delighted to announce that at the conclusion of this partnership a total of £302,517 has been raised for the charity.
Tom Wright, CEO of Guide Dogs said: "We'd like to thank Toyota (GB) for an amazing partnership. We've achieved so much together – from employee volunteering and educational days, an awareness week and sponsoring puppies, through to a whole host of fund-raising events. The Toyota staff have been incredible, making a huge difference to helping people with sight loss."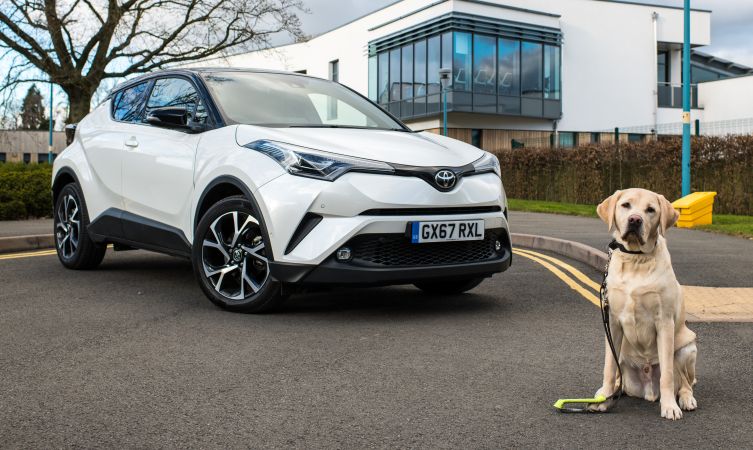 Toyota GB director Chris Hayes commented: "Corporate citizenship is an integral part of our Toyota culture and principles, which includes being active in our local community through charitable donations, financial support, provision of pro bono workshops or staff volunteering, and this is particularly important when times are hard.
"Our local community is not just the area around our head office in Epsom but throughout the UK via our centre network and we'd like to thank our staff and centre partners for supporting us across our range of charitable initiatives in such a difficult year."
These charitable donations have focused on a number of deserving causes, both nationally and locally to our Surrey head office. More than 20 charities were nominated to receive a donation of £5,000 each under the 20 by 2020 and It's a Magic Number initiatives, while 30 laptops and tablets were donated to local schools to promote digital inclusion among children without access to a home computer. Toyota GB staff further demonstrated their generosity by donating several large sacks of board games and craft activities to children with brain injuries and neurological disabilities under the care of the Children's Trust.