The winner of the 2015 HJS TMG GT86 CS-R3 Trophy will earn the chance of a lifetime; a test drive in the new Toyota World Rally car.
The Trophy will feature up to 10 CS-R3 rally cars on seven rounds of the German Rally Championship, starting in July. The first competitors have already signed up to the competition, which offers over €5,000 of prize money at each of the seven rounds and will run for at least the next three seasons.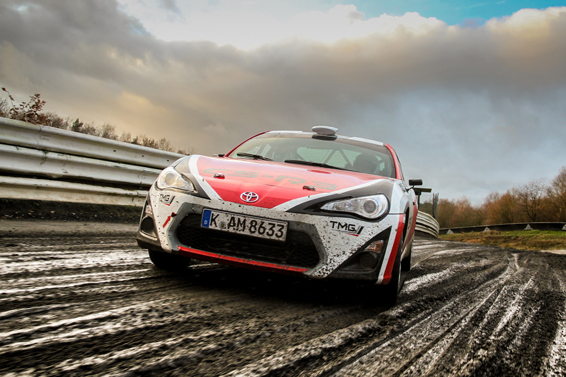 As part of TMG's long-term commitment to rally, the winner will be granted a test in the Yaris WRC development car, subject to specific conditions.
The Yaris WRC development car, built by Toyota Motorsport GmbH (TMG) in Cologne, features a 1.6-litre turbo-charged, direct injection engine, which produces over 300hp, while advanced simulation, testing and production techniques have shaped the Yaris chassis.
With TMG's junior driver development scheme already nurturing future rally stars for Toyota, this prize offers a once-in-a-lifetime chance to impress and potentially catch the eye of the new Toyota WRC team.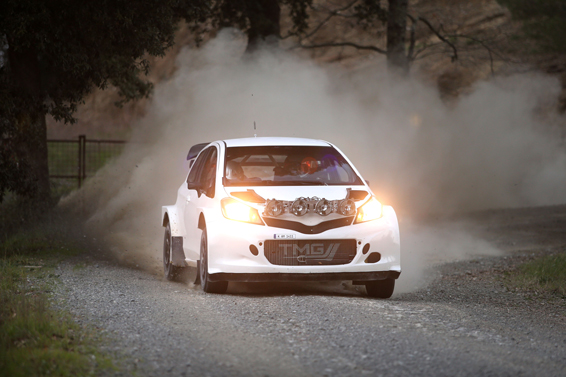 The CS-R3 has already proved immensely popular thanks to its rear-wheel drive powertrain, with 1,998cc, 238hp boxer engine and six-speed sequential transmission which combine to produce a spectacular driving experience.
The first cars will be delivered to customers in May, so TMG has extended its introductory discount. The CS-R3 kit, in either tarmac or gravel specification, costs €79,000 (excluding VAT) for orders made before 24 April 2015, representing a €5,000 discount on the standard retail price of €84,000 (excluding VAT).
The CS-R3 kit includes GT86 body shell, powertrain and all mechanical components required to build the car. Full details of the CS-R3 specification and kit contents can be found on www.toyota-motorsport.com/motorsport.
Homologation to FIA R3 regulations will be certified at the beginning of July, after which all CS-R3 cars will be eligible for national and international rallies, up to and including the World Rally Championship.