Toyota will return to the FIA World Rally Championship (WRC) in 2017 with a car developed and built entirely by Toyota Motorsport GmbH (TMG) at its technical centre in Cologne.
Over the next two years TMG will continue its test programme with the Toyota Yaris WRC car to prepare for a full return to the series in which it won four drivers' and three manufacturers' World Championships in the 1990s.
The news was announced by Toyota Motor Corporation President Akio Toyoda at a news conference in Tokyo, where the Yaris WRC made its public debut, complete with new launch livery.
Yaris WRC rally car
The Yaris WRC has already completed a preliminary test programme on Tarmac and gravel stages throughout Europe, establishing a promising baseline on which to build over the coming months.
The car features a 1.6-litre turbocharged, direct injection engine, which produces over 300bhp, while advanced simulation, testing and production techniques have shaped the Yaris chassis.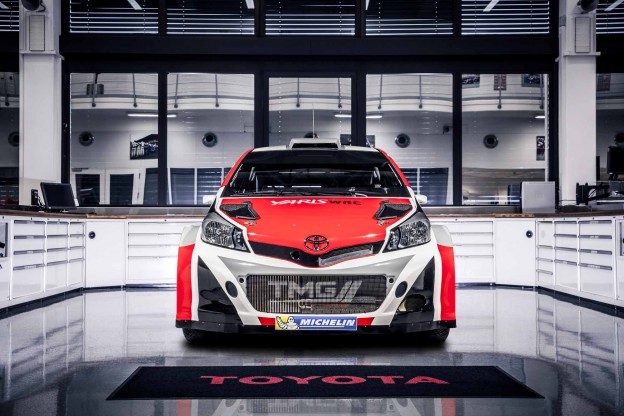 See also: Toyota's top 14 rally cars
Looking to the future
With an official WRC programme now confirmed, development will be expanded while the dedicated team of specialists to engineer and operate the car will be increased.
Several young drivers have already tested the car and Frenchman Eric Camilli, 27, has been selected as the first member of a junior driver development scheme designed with the goal of developing Toyota rally stars of the future.
Eric will carry out the development programme alongside last year's Tour de Corse winner Stéphane Sarrazin, also a racer in Toyota's FIA World Endurance Championship team, and Sebastian Lindholm.
'It is an exciting time and we are looking forward to this new challenge with great anticipation.' – Yoshiaki Kinoshita, TMG President
That test programme will include several WRC venues around Europe on a variety of surfaces. Experience gained will assist Toyota as it prepares a car for the 2017 season, when updated technical regulations are expected to be introduced.
The Yaris WRC follows an illustrious line of Toyota rally cars to carry the brand into WRC. When the Yaris makes its competitive debut in 2017, it will mark almost two decades since the company's final World Championship rally, in 1999.
A rich rallying heritage
That 1999 season marked the end of over 25 years continuous rally activity at TMG, which began life as Andersson Motorsport GmbH, named after company founder Ove Andersson, and competed in WRC as Toyota Team Europe.
During that time, 43 wins were achieved with iconic cars such as the Celica Twincam Turbo and GT-Four variants and the Corolla WRC featuring legendary drivers such as Carlos Sainz, Juha Kankkunen and Didier Auriol.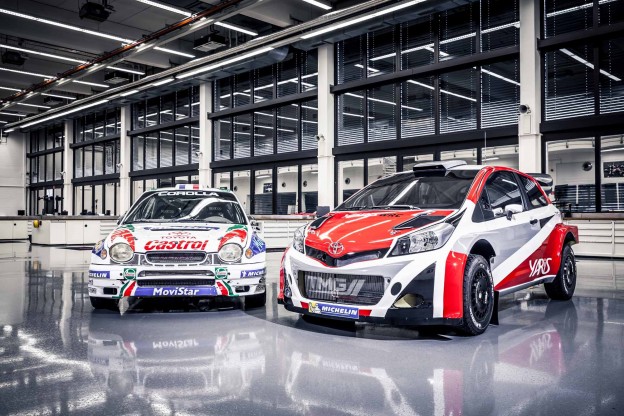 TMG already stepped back into the rally world last year with the introduction of its GT86 CS-R3 customer rally car, designed to FIA R3 regulations.
Yoshiaki Kinoshita, TMG President said: "It is a great honour to be asked to bring the Toyota name back to the World Rally Championship alongside our continued participation in the World Endurance Championship.
"To run two works motorsport programmes simultaneously is of course a challenge but we believe we have the expertise and determination to succeed.
"There is much to do as we make the journey back to WRC but to have received the support of Toyota Motor Corporation and our President Akio Toyoda is already very encouraging."
Indeed, Toyoda has already driven the Yaris WRC car – on the 22 January at Tahara in Japan.
"We are looking forward to taking the next steps with an extensive development plan and a junior driver development programme," continued Kinoshita. "It is an exciting time and we are looking forward to this new challenge with great anticipation."