The plaudits for the new Toyota GT86 just keep on coming – and this week, Autocar magazine has named it Britain's Best Driver's Car.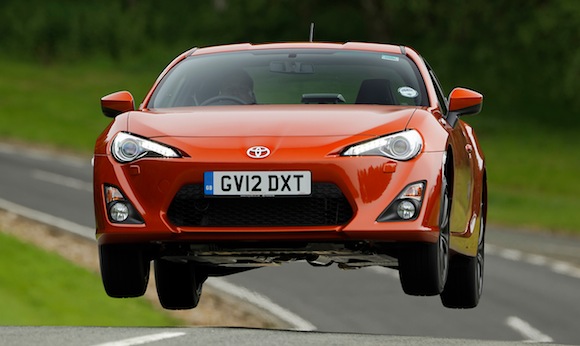 The car was placed first in a field of 10 performance models, including three Porsches, the Lotus Exige S, the Ford Focus ST, the Audi RS4 and even the new Aston Martin Vanquish.
Our GT86 was tested on track at Bedford Autodrome's west circuit. The fact that it was placed first – ahead of more powerful machinery – by four of the eight judges shows how much fun it is to drive.
Autocar's Road Test Editor Matt Prior writes: "The victory is taken… not by the lightest car here, nor the most powerful, nor the fastest, but by a Toyota that impressed solely with the joy of driving it."
He adds: "The GT86 has altered the sports car genre. It is the performance car made relevant again; it is the new supercar. And as such, it's arguably the worthiest winner Britain's Best Driver's Car has ever had."
The full test is available in the October 24th, 2012 issue of the magazine, on sale now. It's not the first time GT86 has received acclaim from Autocar – the magazine named it a 'B-Road Hero' in July.
Read our GT86 reviews round-up here.