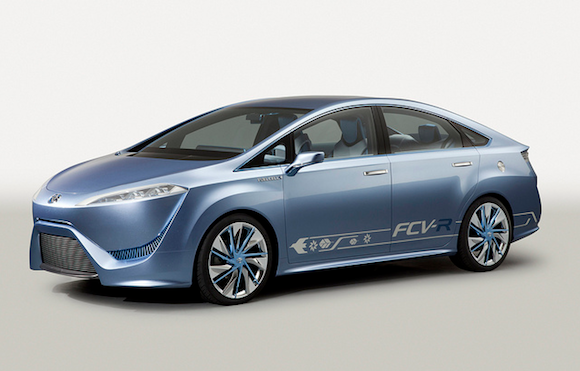 More than one and a half million hydrogen powered vehicles could be on UK roads by 2030, according to a study published today.
Toyota has played a key role in creating the UKH2Mobility project's report, released today, which investigates the the benefits of hydrogen fuel cell electric vehicles (FCEVs) to ensure the UK is ready to reap the benefits when they become commercially available.
Toyota has already developed hydrogen fuel cell vehicle concepts such as FCV-R (above) and FCHV-adv (below) and aims to launch a commercially-available hydrogen-powered car by 2015.
The UKH2Mobility project – which brings together leading businesses from the automotive, energy, infrastructure and retail sectors with Government – said the report provides a 'roadmap' for the introduction of vehicles and hydrogen refuelling infrastructure in the UK.
Business Minister Michael Fallon said: "The transition to ultra-low emission vehicles has already begun. It has the potential to create really significant new economic opportunities for the UK, to diversify national energy supply and to decarbonise road transport. The findings released today demonstrate that hydrogen fuel cell electric vehicles can make a significant contribution to this."
Akihito Tanke, Vice President, Research and Development, Toyota Motor Europe said: "The motor industry recognises it is vital for it to develop and deliver new solutions for reducing the environmental impact of the vehicles it produces. Hydrogen fuel cell technology represents a major advance in securing sustainable mobility."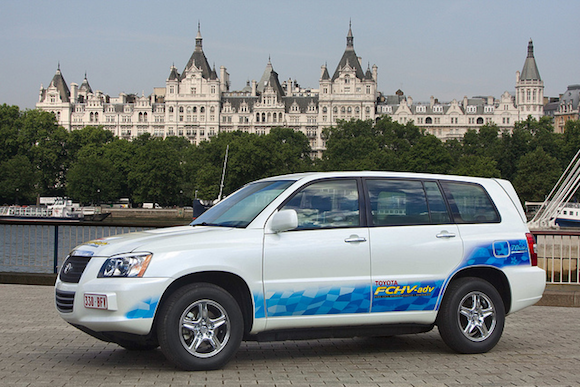 The report's key findings include:
Up to 10 per cent of new car customers will be interested in fuel cell vehicles when they are introduced.
There is the potential for 1.6 million FCEV vehicles on the road by 2030, with annual sales of more than 300,000.
A network of 65 hydrogen refuelling stations would provide enough coverage to cater for early vehicle sales, but this could grow to 1,150 sites by 2030.
FCEVs could reduce UK annual total vehicle CO2 emissions by three million tonnes in 2030.
The hydrogen production process should have CO2 emissions 60 per cent lower than production of diesel by 2020, and could be on course for zero emissions by 2050.
UKH2Mobility will publish a more detailing the project's findings next month.