Enjoying the action, fun and involvement at the "sharp end" of motor racing doesn't have to cost the earth. Toyota is keen to demonstrate just how easy and rewarding taking part can be with its continued support for grass roots motorsport in the UK, sponsoring the 750 Motor Club's Toyota Sprint Series and the MR2 Championship
For the ultimate "hands on" experience, writer and blogger Rebecca Jackson took to the track in the MR2 championship at Donington Park and enjoyed a debut weekend to remember.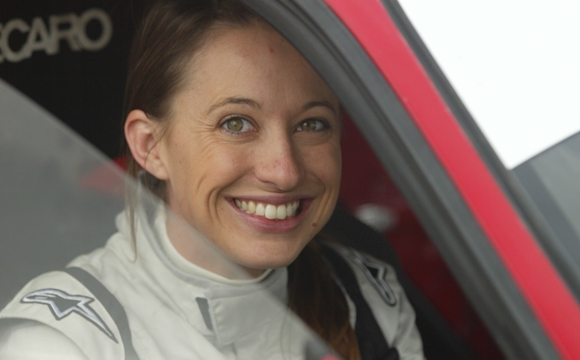 She writes: "Donington is fast, flowing and packed with challenging bends and has a reputation as a real driver's circuit – as anyone who's seen Ayrton Senna's incredible grand prix drive in 1993 will understand.
"The appeal of the MR2 championship is that it promises to be just as action packed, but far more affordable. In fact, it's reckoned to be the cheapest motorsport series for mid-engine cars in the UK."
The championship takes place over 10 rounds, and at the current rate a whole season will set you back around £15,000, including race car hire. If you have your own car, race support starts at just £200 per meeting, meaning a whole year's of competition totals less than £2,000.
First-time MR2 racer Rebecca was straight in at the deep end. She says: "After just four laps in the car during qualifying with no testing whatsoever, I quickly learned the hard way that the MR2 is a lively beast.
"On lap two of the session, the rear of red Mk2 car quickly overtook me, leading to a rather embarrassing pirouette into the gravel."
Such spins are all part of the learning experience and Rebecca was undaunted and well on the pace in her first race: "I lined up on the grid in ninth, then luckily, or skillfully (credit please!), I raced up to fourth place. I was delighted with the way the car drove, and the quality of the racing."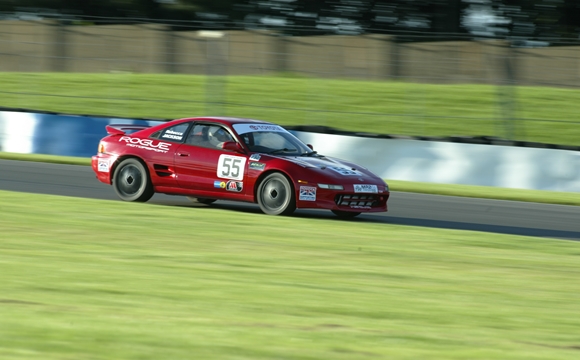 With day one wrapped, and valuable experience gained, Rebecca was in impressive form next time out. She continues: "The grid swelled the next day with more competitors arriving, and my times were good enough to place me seventh quickest out of 34 drivers."
Could Rebecca make a breakthrough in only her second MR2 race?: "A top finish was on the cards, but a last gasp overtaking effort into the final chicane on the last lap ended with a trip through gravel and a finish a lot further down the pack than I might have managed."
Any frustration didn't spoil what was a memorable occasion: "The weekend was one of the best I've had and my thanks go to Rogue Motorsport who kept my car on track, and to Toyota GB for making it happen.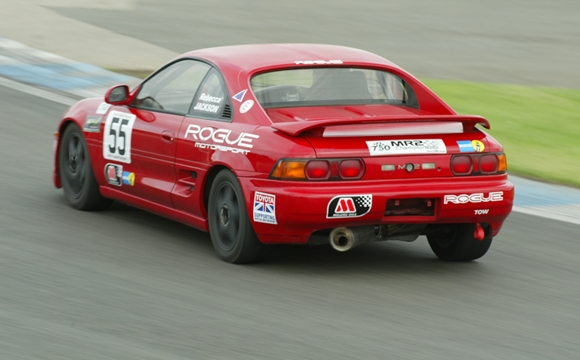 Rogue Motorsport prepared and looked after my car all weekend; in fact they did a good job of looking after me as well with endless supplies of water, coffee and bacon sarnies.