We speak with owner Dan Knight about his GR86 ownership experience and his thoughts on owning one of the most sought after cars on the road. For many owners, collecting a new car from your dealership is exciting, but Dan wanted to do something a little different on his handover day. Rather than collect from his local dealership in Cardiff, he travelled to Edinburgh to pick up the keys to his brand new GR86 before heading out for a private photoshoot.
What made you choose a GR86?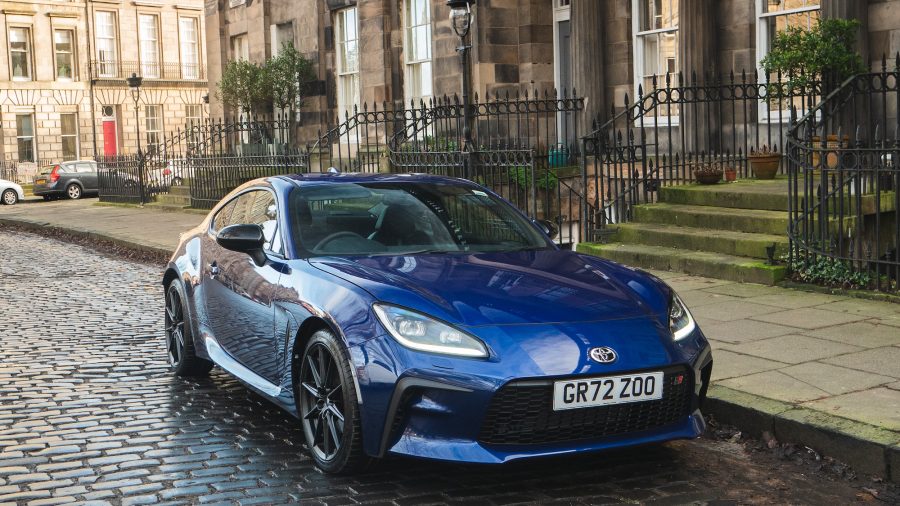 "I saw that it was receiving rave reviews over in America with their journalists, they were able to test the car earlier than here in Europe and there wasn't a bad word being said about it. I know that it is quite rare for any car to have that much positivity, especially a car that isn't excessively expensive. Also, the fact that the GR86 was going to be a very limited production model and I knew that people would be queuing up to get their hands on one, like with GR Yaris. Given the type of car the GR86 is, it almost feels like one of the last affordable rear-wheel drive coupes around so I wanted to try and get my hands on one."
Have you owned any other Toyota/GR Products before?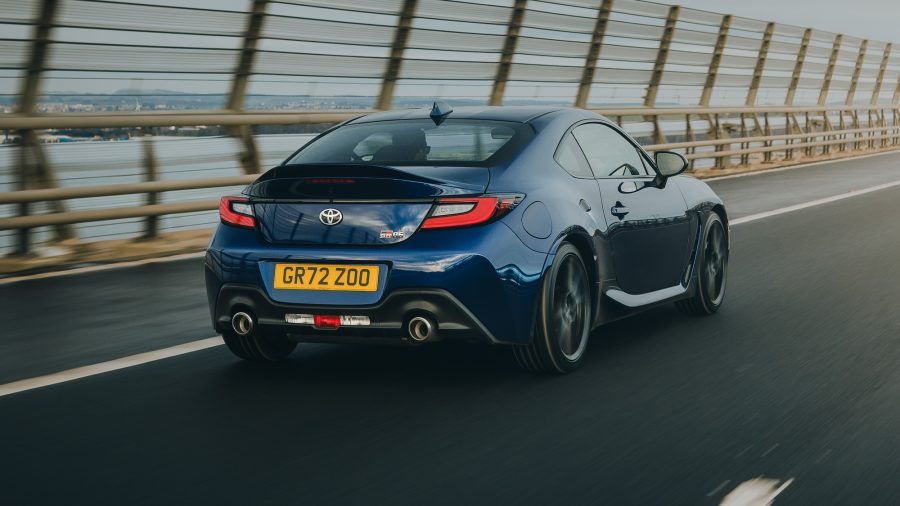 "I've not owned a Toyota before but I did own a Lexus IS and I loved it, in fact, it was quite a similar colour to the GR86 now. There are some similarities in terms of build qualities and comfort and the IS was rear-wheel drive too, albeit with a hybrid powertrain. It's surprised me at how many similarities there are between the cars, which goes to show the quality that runs through both companies in their products."
How are you finding GR86 ownership so far?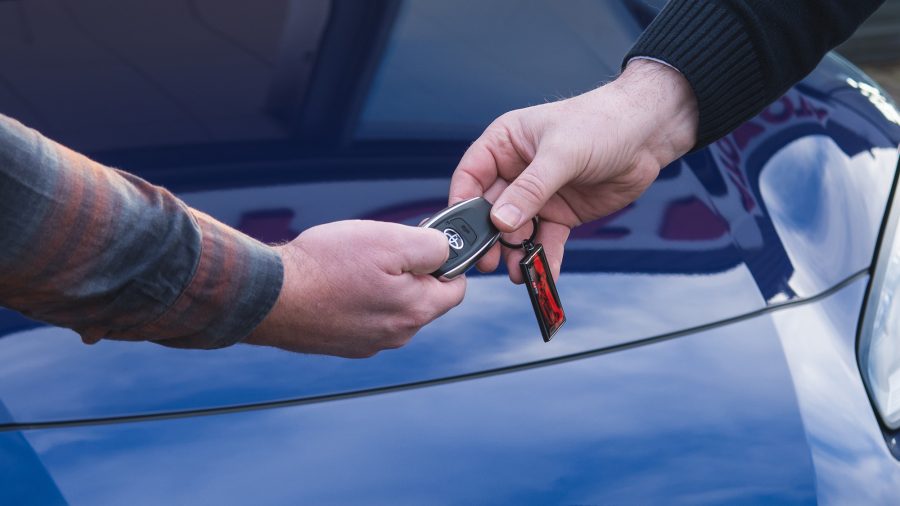 "I'm absolutely loving the car so far, it's already on 1200 miles in a very short period of time so this isn't going to be just an occasional use car. I've got zero regrets about buying the car. It's a really nice spec and I'm amazed at how well-rounded the car is given its affordable price point. There are a few accessories in America which sadly you can't purchase in Europe but that is the main grumble I have."
This is also the first brand-new car I've bought online and the buy online process was really swift and smooth
Your local dealership is in Cardiff, why did you decide to collect the GR86 from Edinburgh?
"We'd been tracking the vehicle progress online and it was due for delivery before Christmas so my other half and I thought it would be a good idea to visit Edinburgh, it's a place I know quite well as I used to live there and go take a look at the Christmas markets. Sadly the car got delayed slightly so didn't end up arriving until the New Year we were given the option to change the collection back to our local dealer in Cardiff but decided against it and still have a trip to Scotland to collect the car. Rather than the Christmas markets though we decided to take the GR86 out onto some of the nice roads I know up there and start enjoying the car immediately."
How did you find the handover service provided by Toyota Edinburgh East?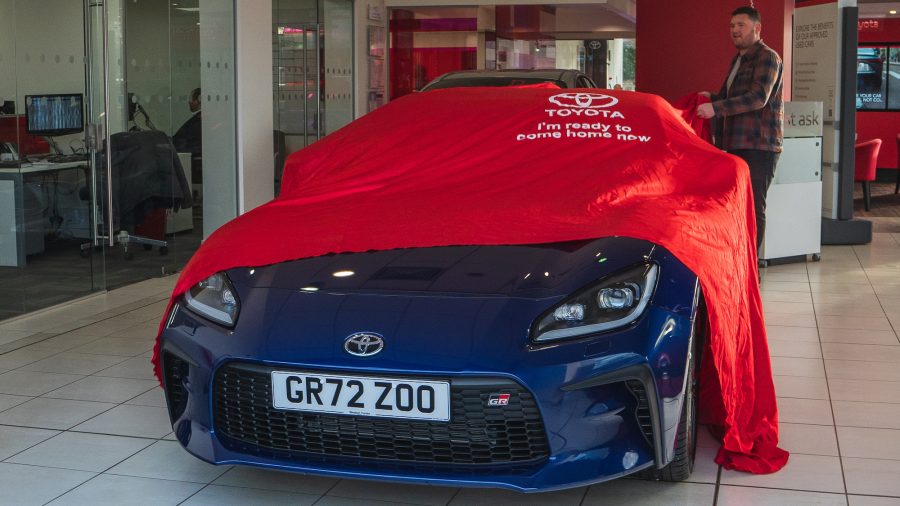 "It was a great experience and everything was handled very professionally. Shoutout to Neil (Hardie) who helped make the process really smooth, he even collected me from the hotel the night before and brought me to the dealership. They had got a few bits of Gazoo merch to decorate the GR86 and make it feel that little bit more special and unique but the whole handover process was really swift and handled really well."
What was it like having your new GR86 photographed?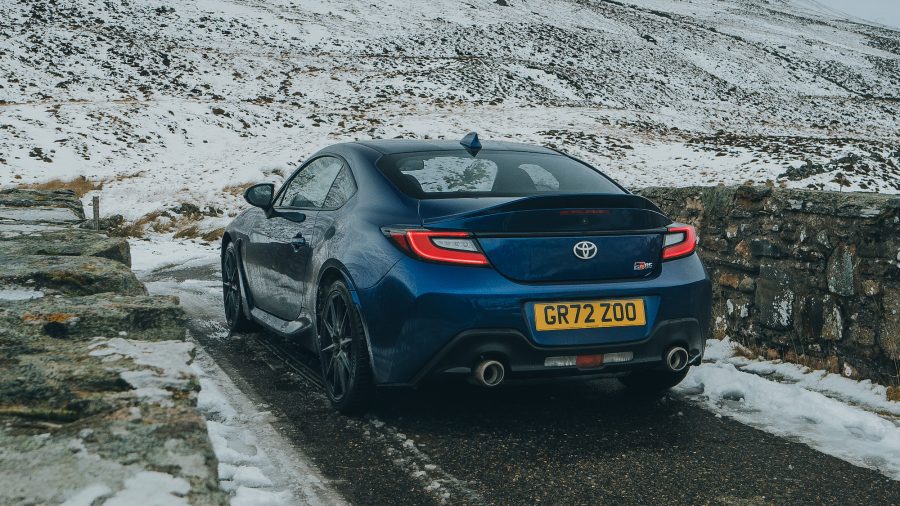 "It was the first time I've had any car of mine professionally photographed and it was great getting some images of it in some iconic locations in and around Edinburgh. It was clear that the photographer, Luke Allan, had done his research and obviously was aware that I didn't want to lose an afternoon standing around when I was eager to drive my brand-new car so he was very well organised and managed to get the shots done in Edinburgh relatively quickly. We then headed out onto the country roads and got to take some more great images in the Highlands surrounded by snow, which was an added bonus. Getting it photographed was the icing on the cake of an incredible weekend."
All information correct at the time of publishing