The GR Supra HyperBoost Edition went head to head with the GR Supra Heritage Edition in Toyota's GRudge Match at the 2019 Specialty Equipment Market Association (SEMA) show.
The project was overseen by US TV presenter Rutledge Wood, best known for his work at NASCAR Cup races – where Toyota drivers remain in contention in this season's playoffs – and on Top Gear USA.
Wood worked on the build with Rick Leos, a fellow Supra fanatic who owns two Mk.IVs. Leos created a widebody kit in carbon fibre that will be available in the aftermarket at a later date.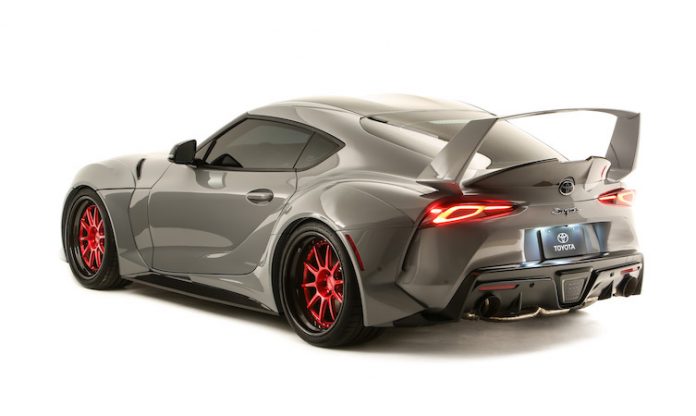 "I'm a huge fan of what [widebody specialists] Pandem and Rocket Bunny do, but to see what Rick came up with, to make it that unique, that clean, was outstanding," says Wood. "When we worked on my Camry XSE project for SEMA in 2017, the coolest part was that we 3D printed all of the flairs and hid all of the hardware for the body kit. I loved how clean it looked so that's what we went for again here."
GR Supra HyperBoost Edition: cementing the look
Once the first kit was fitted to the body, the Supra went to Quality Autobody North in Austin, Texas to be prepped for a coat of TRD Cement Grey paint.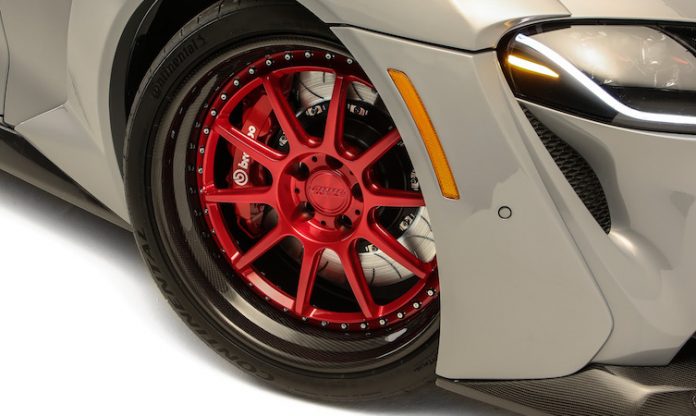 "I love the way that the paint and the [bare] carbon fibre that we laid on the roof came together," continues Wood. "As for the wheels, I went back and forth. I thought about doing copper centres to give it a little punch but decided to go for red. The Lightspeed three-piece rims have a carbon fibre lip on the outside, too.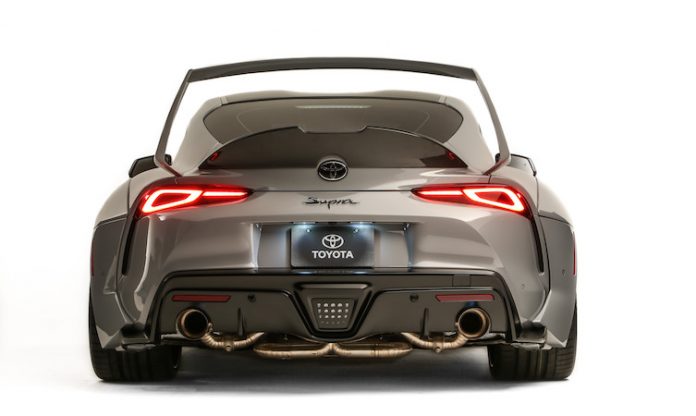 "Unfortunately, I didn't have enough budget for full-carbon fibre wheels! We fitted a 335-section Continental Sport Extreme tyres on the back. That's a Corvette C7 Z06 fitment, which is a ton of rubber back there to get the power down to the ground."
GR Supra HyperBoost Edition: HyperBoost by nature
The huge tyres are needed because the power has been increased to around 750bhp. Leos turned to Zohair Jaffery at Boost Logic for the driveline mods. Jaffery fabricated an exhaust manifold that positions a Boost Logic BL Supra 750 Package between the shock tower and the engine. Meanwhile a new downpipe and titanium exhaust carry spent gases from the turbocharger to the rear fascia.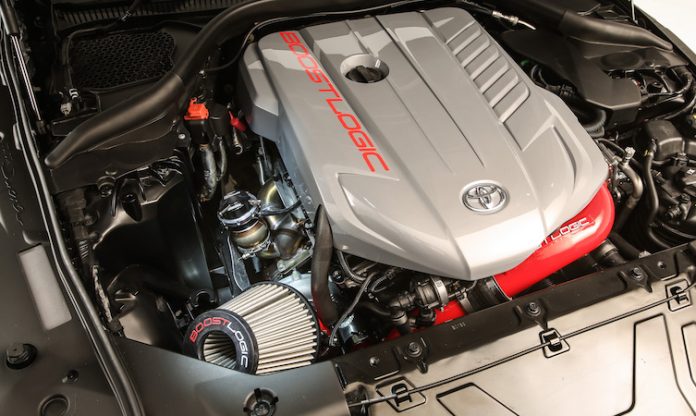 Jaffery further developed the fuel, ignition and boost tables to unlock the extra horsepower. Initially, the increased output triggered warning flags in the engine's electronics, which put the motor into safe mode to protect the driveline. "The car is so advanced that you have to outsmart it to build it," says Leos.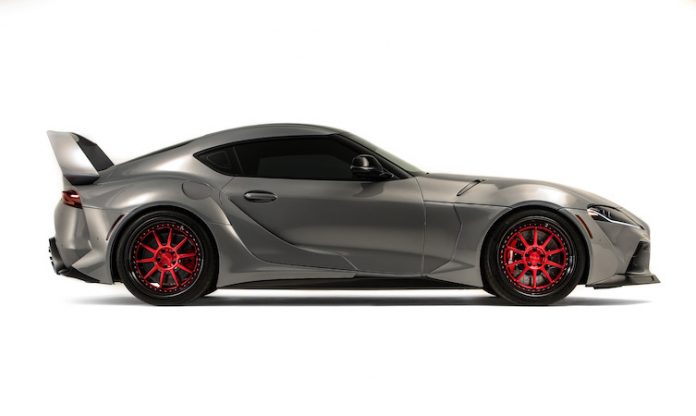 "Power-wise, the limiting factor so far seems to be the transmission controls, which have reached a panic threshold!" adds Wood. "But the Boost Logic guys know so much about what they're doing and are such hardcore Supra people, so when they and Rick worked together, I knew it was going to be awesome. I was really excited when I heard the numbers."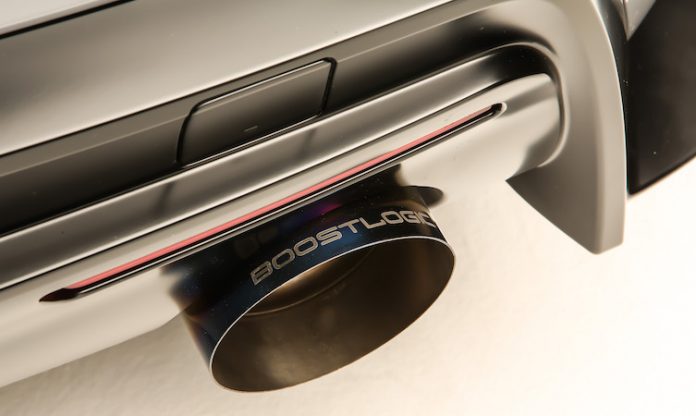 KW Automotive V3 adjustable coilovers and uprated Brembo front brakes complete the HyperBoost's chassis package.
GR Supra HyperBoost Edition: the love is real
"I've not driven it yet because we only got it finished two days before we got to the show!" says Wood. "We're hoping to take the two cars back to Texas [where Toyota North America is based] and see what they'll do on track.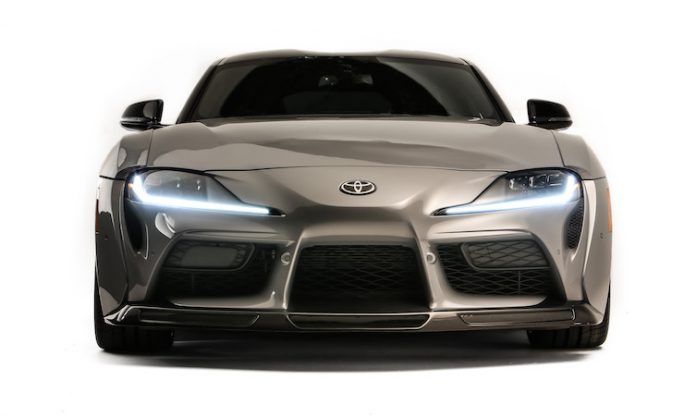 "We're seeing here at SEMA that there are so many different ways you can reimagine this car," he sums up. "The hardest point for me is, how do you improve upon something that looks so good to start with? We're seeing that the love of Supra is real, and we're getting to enjoy it in a whole new way."
Find out more about the Toyota GR Supra by clicking here.