I've known Goodwood for a while. I first went when I was a child; I can't have been more than six or seven. I recall it was the Revival meeting, that we stood at Woodcote and my older brother had gone on the back of my godfather's motorcycle in blue and white overalls.
I didn't return to the track until October 2014, when I drove a 1980s Formula Ford 2000 car for four laps in fourth gear as an 18th birthday present. It was part of an event organised by Mithril Racing, which ran driving experience days at Goodwood. This was particularly special because my Dad had briefly raced Formula Fords before he qualified as a lawyer. Safe to say it was a surreal experience coming out of the pits, running up through the gears, and suddenly finding myself on the way to Fordwater, alone in a be-winged single-seat racing car.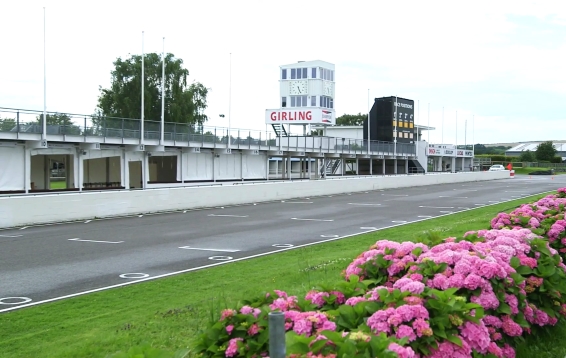 And the cars! Before I talk about anything else, they can't not get a mention. At few other circuits will you find racing machinery that elicits such emotive nostalgia. From the 1950/60s GTs through to the screaming V12 Matras and truly brutal Formula 5000s, there is something for everyone. And if you work behind the scenes (more on that below) there's no soundtrack that can beat it.
Speaking of working… perversely the main reason for my love of Goodwood stems from the fact that most of the time I've ventured there has been for work. Over the past few years, I've worked in the kitchens, as a ticket scanner, in the cellar, as a uniform porter and a marshal. I've worked seventeen-hour shifts, working in everything minus-ten degree cold through to thirty-degree heat. I've worked hard for the circuit and returned home exhausted, knowing there's another 3am alarm coming the next day, but never complaining.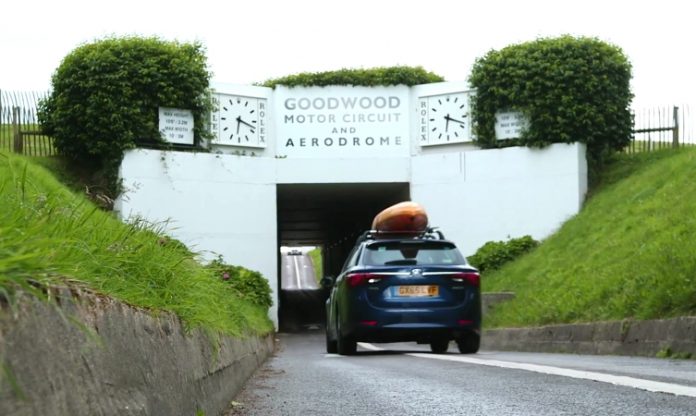 All this means that, unlike at any other circuit, Goodwood feels like 'home turf'. At one event I recall walking into the circuit and my route taking that much longer because there were several people I knew from the different departments I've worked in who wanted to stop and say hi.
There's more to it than just work and motorsport though.
In late July 2017 a builder's lorry crushed my right foot when I slipped on a manhole cover. This event was a big blow mentally and physically (I was still recovering from slightly twisted right ankle at the time). Nevertheless, I healed in time to marshal at that year's Revival, my first work since the accident. That was one small victory.
Before the injury I'd also been a keen half-marathon runner, and it took a lot to even consider running one again. But, inspired by my brother running a 10km race for a mental health charity early last year, I set my sights on the 'Running Grand Prix' being hosted at Goodwood in April 2019, a few weeks later. Goodwood just felt like the right place to do it.
It went well. I finished 29th out of 266 competitors and set my personal best time in my first half marathon for over three years. And because it was at Goodwood it was not only an emotional and psychological victory, it also felt like a home one too.
So that's my summary of why Goodwood is my favourite circuit. I know my reasons are less than conventional, you might say they're a bit eccentric. But that's what I like about Goodwood, it's a track that remains and exhibits a queer eccentric spirit and the world would be a lesser place without it.
By motoring journalist Chris Sharp