Toyota People… is a series that celebrates individuals with a special enthusiasm for Toyota, whether that is related to its vehicles, philosophies, or manufacturing processes.
Read more: Julia Albu, epic adventurer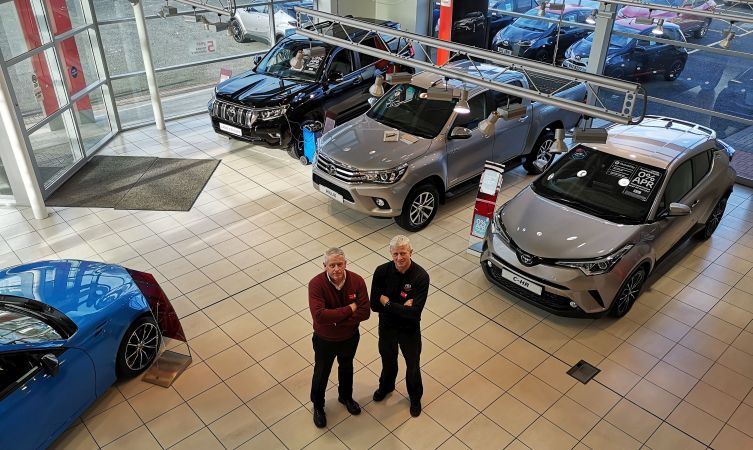 Toyota People: Gerard Rogers and Kieran Muldoon
The concept of 'a job for life' is extremely rare these days. But then we heard about Gerard and Kieran, two members of the Toyota network with a combined total of almost 75 years' experience between them – not just working for Toyota but for the same dealership.
We felt that dedicating virtually all their working lives to one brand definitely qualified them as Toyota People. So we headed to Mid Ulster Cars in Northern Ireland to meet aftersales manager Gerard Rogers and senior service advisor Kieran Muldoon to reminisce about their time with Toyota.

This photo was taken in 1984 and Gerard remembers this delivery of then-new models such as the front-wheel drive Carina saloon and fifth-generation Corolla liftback
When did you start working for Toyota and how did you get to where you are today?
Gerard: It was a little over 40 years ago. Sometime in the late Seventies, though it's a little difficult to remember exactly when now [grins]. I'll have a think while Kieran fills you in…
Kieran: For me it was in July 1986, coming up for 33 years ago. I'd always wanted to work in the motor industry, so after leaving school I was interviewed by the service and sales managers of Mid Ulster Cars and joined the dealership as an apprentice mechanic. A little later I joined the parts and warranty side of the business, and that was followed by the service department. It's where I've remained until this day.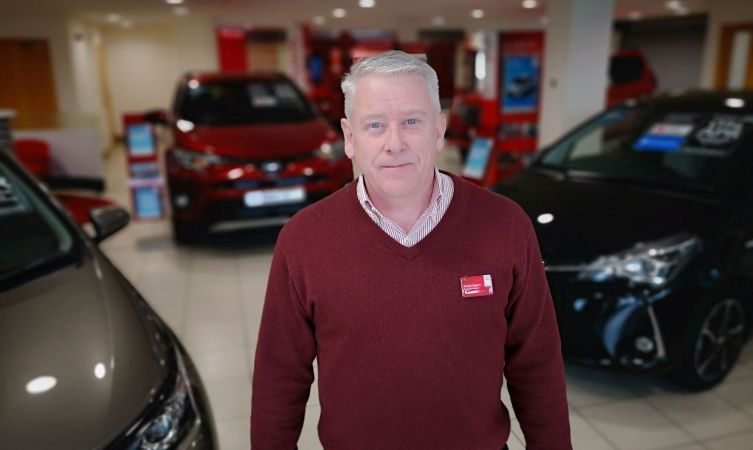 Gerard started working for Toyota in the late Seventies and now is the aftersales manager
Gerard: Before leaving school I was sent to Mid Ulster's parent company for a couple of weeks' work experience, which I really enjoyed. And then towards the end of my school years, my careers advisor told me about a vacancy in the company's parts department. So I went for that and was accepted for the position. Over the years I've progressed through the service department and now find myself caring for the aftersales department as the aftersales manager.
How do you feel about being some of the longest-serving employees within the Toyota network?
Kieran: One of the reasons I've been here so long is that I like the way Toyota does things, from the cars themselves to the management systems I use to look up parts. I think there's an ease to working on and working for Toyota that you don't get with other brands. And despite all the new technologies now being built into the cars they are reliable and offer longevity – which is great when you consider that my department looks after the warranty side of the business. They're pretty much bulletproof, to be honest.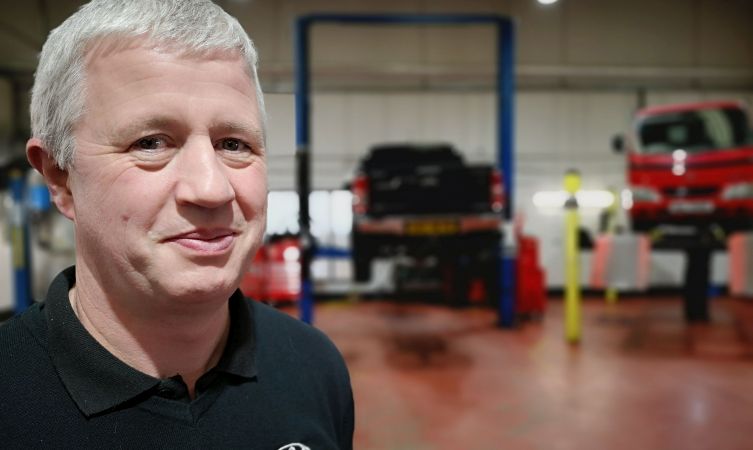 Kieran's position as senior service manager gives him the responsibility of ensuring the smooth-running of the workshop
Gerard: I'd never really thought about it until recently, to be honest. Now that I have, I'd say that time has really flown – quicker than I'd ever imagined. But there's a saying about that, isn't there…
What Toyota models do you remember the most fondly?
Kieran: It was definitely the twin-cam Corollas and MR2s, the older Land Cruisers, too. Those were the cars I liked working on when I started out as a mechanic. But strangely enough, I also really liked the bread-and-butter cars like the Carina E, from the first Japanese-made ones to when they switched to being made in Britain.
Gerard: For me it was probably the early Celica and Corolla coupes. I can remember them all, from the TA22 Celica and TE70 Corolla upwards. Then there were the MR2s and I saw how the Celica transformed into the Celica Supra and then into the Supra. Those were the cars that retained my interest in the brand.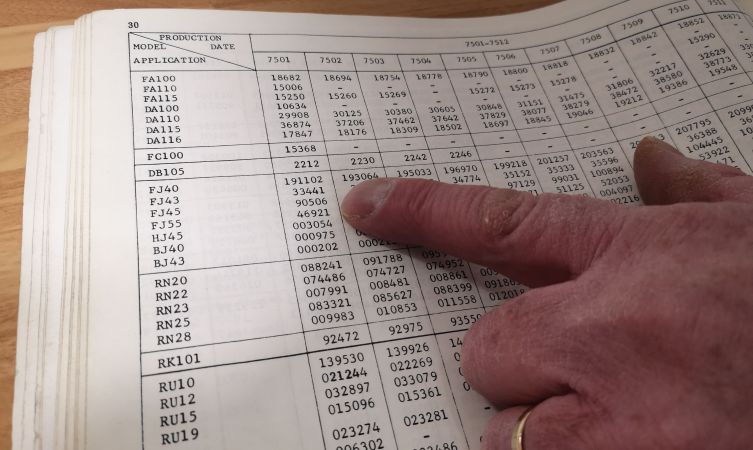 Gerard occasionally refers back to historical reference material when researching parts for models such as the classic 40-series Land Cruisers
How have you been able to keep pace with technology over the years?
Gerard: I guess I've always had an interest in technology and liked working with new things. Toyota has always been quick to adopt new technologies, from the cars themselves to the booking systems and stock control systems we use to do our work. I believe they're the best in the market.
Kieran: I try to keep pace with what Toyota is doing as a company, from its new battery partnerships to its race teams. As for the hybrid systems in the cars, we've always known that the technology was excellent. So it wasn't so much that we needed to keep up-to-speed. But it's been interesting to see how, even here out in the sticks, that Toyota hybrids are being bought by just about everyone now. That wasn't the case four or five years ago.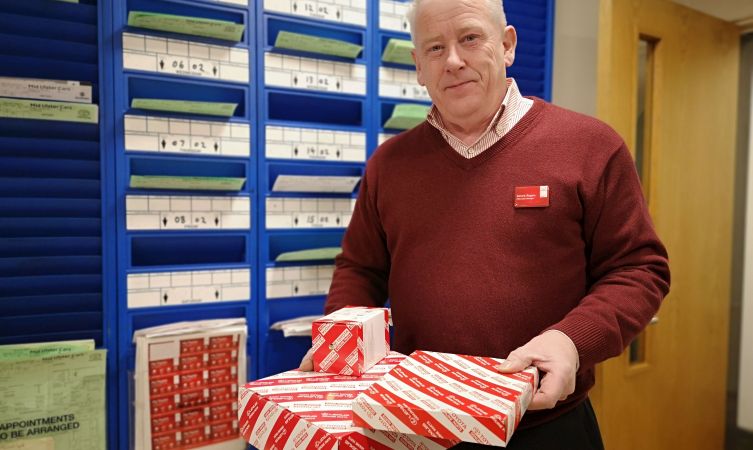 Have any family members followed you into Toyota?
Kieran: Quite a few, actually… as well as neighbours, who I've encouraged into RAV4 and Hilux models because of the hilly areas and farming community around here. I've also noticed how even the farmers that would have previously bought a base model Hilux are now driving versions with styling bars and extra fancy accessories.
Gerard: Absolutely. But like Kieran, quite a few friends have asked for my opinion and I've always steered them towards Toyota because I have confidence in them – they've never let me down.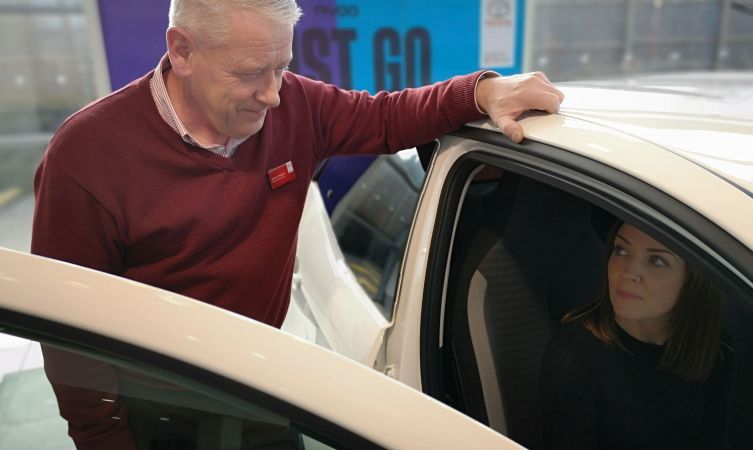 What's your favourite part of the job?
Kieran: Lunchtime! No, only kidding. I think it would be that whenever we're busy in the garage and you see the amount of work you've got to get through in the day, it gives me real satisfaction when everything fits into place and we accomplish it all despite there being the potential for things to go wrong. It's good to be busy but it's even better when things go well.
Gerard: I like meeting and helping people, especially the long-term customers that we're on first name terms with. There's a genuine friendliness there because people like dealing with people. Also your work mates become like family – you often see them more than you do your own family!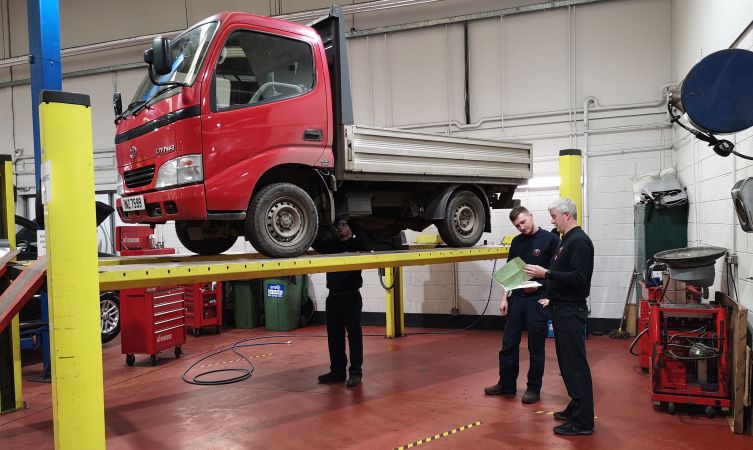 How do you feel about dedicating the majority of your working lives to Toyota?
Gerard: I've really enjoyed it, and looking back I can honestly say that I don't think I would have done anything differently. I'm content.
Kieran: I feel similarly. The people I've met, the colleagues I've got to know, I think they've all been lovely. I've also got married and brought up my children inside the time that I've worked here, so you could say that the company has supported me privately at home as well. My son is now working within the firm as an apprentice mechanic, so it feels like my actions are being copied by the next generation.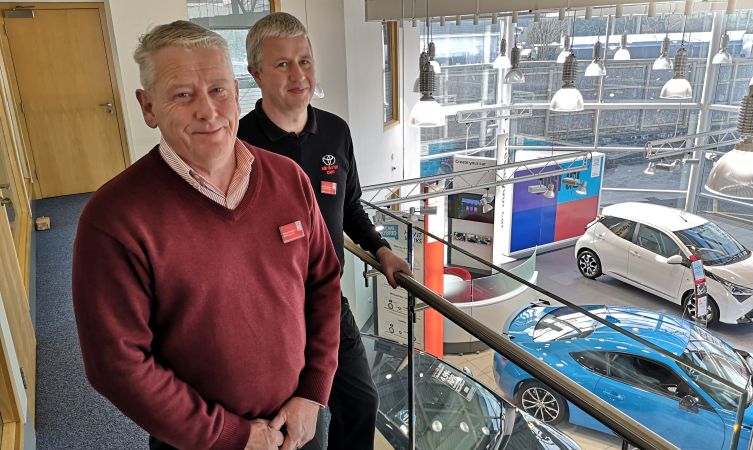 Toyota People: Julia Albu, epic adventurer
Toyota People: Fergus McIver, resto-modder
Toyota People: Guy Nicholls, world-class Hilux collector
Toyota People: Warner Lewis, rally's Mr Toyota