Everybody loves the 40-series Toyota Land Cruiser. So much so that remaining survivors are highly sought after, with the finest professionally restored examples now commanding six-figure price tags.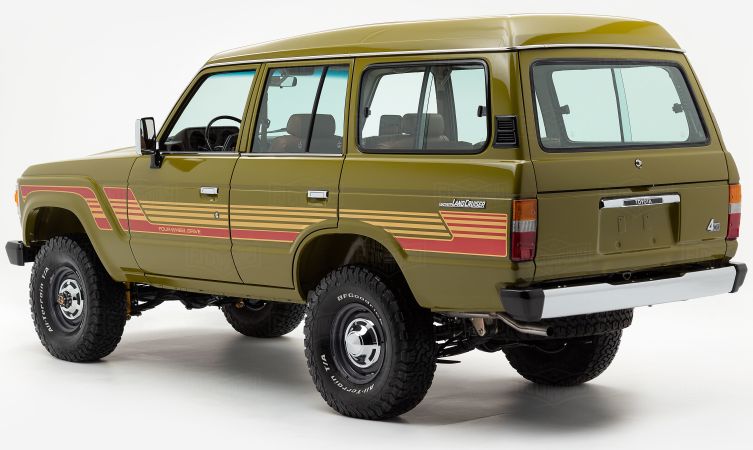 This reality has led some enthusiasts toward what they believe is the next best option – the 60-series Land Cruiser. They recognise that it continues the basic engineering features of its much-loved predecessor, so there is a sense of the familiar and trusted as well as the new. Yet from the appearance of this superbly restored FJ62, we can certainly appreciate why it still scratches the retro Land Cruiser itch.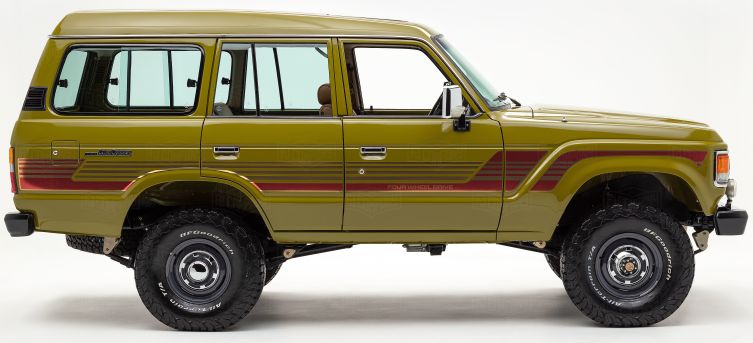 60-series Land Cruiser: more of more
While the 50-series Land Cruiser captured the station wagon movement, the fast-changing nature of the four-wheel-drive market meant that by the mid-Seventies its popularity had waned. New research showed that people wanted more: the space and comfort of a passenger car allied to even greater off-road ability. Toyota's answer was the 60-series, the first luxury station wagon of the Land Cruiser line.
Every interior surface was trimmed to ensure that bare metal was eliminated
Launched in 1980 after a four-year development programme, the 60-series was immediately noticeable for being the first Land Cruiser without free-standing front wings. Its boxy shape offered more interior space than its extravagant predecessor, despite being the same overall length.
And with regards to that interior, it could no longer be called utilitarian. Every surface was trimmed to ensure that bare metal was eliminated – no doubt a result of some collaboration with Toyota's contemporary passenger car programmes. Yet underneath, the 60-series remained a highly accomplished machine for venturing off-road.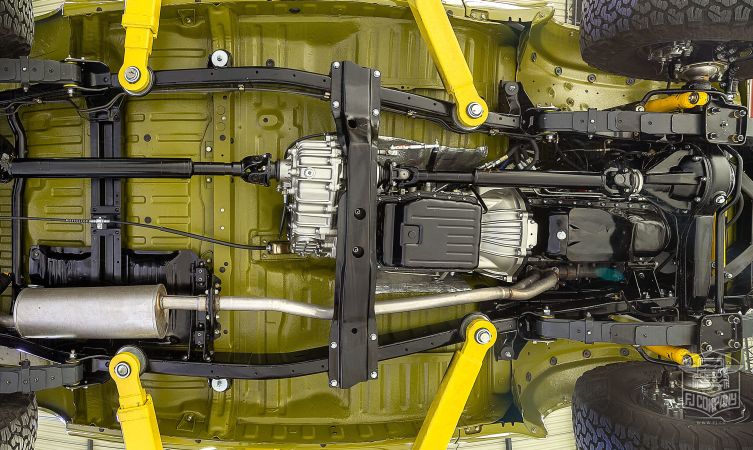 A total of 406,700 examples of the 60-series model were built between 1980 and 1989 and it holds a special place in Toyota heritage for setting the course for future Land Cruisers in the station wagon line.
60-series Land Cruiser: the sweet spot
Fully restored and sympathetically modified by the FJ Company in the United States, this incredible FJ62 from 1986 has a number of optional features.
From the Honsha production facility it was specified with a horizontally split tailgate instead of the standard-issue symmetrical rear doors, and it has sliding rear side windows for ventilation, despite the fact that it only features a two-row, six-seat configuration. The high roof option was also selected to provide up to 100mm of extra headroom. That option was only available from October 1982 onwards.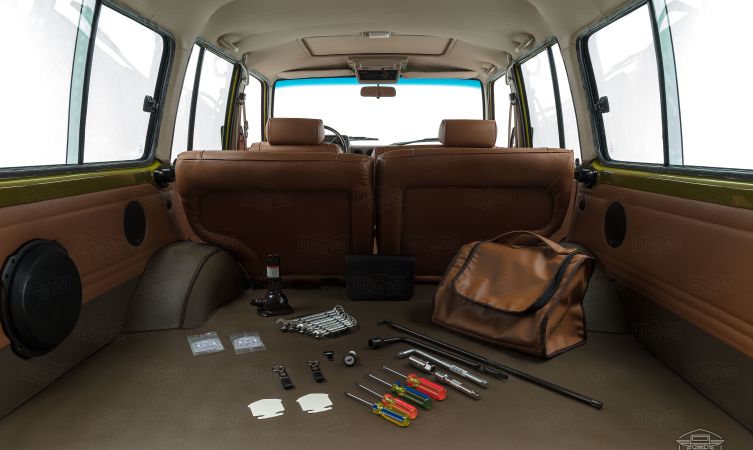 During its extensive restoration, the FJ Company upgraded the FJ62 in a handful of key areas to make it appropriate to modern motoring while facilitating an owner's dreams of adventure.
The vehicle is equipped with capable Old Man Emu raised suspension, chunky 31-inch all-terrain tyres, LED headlights, electronic ignition and a premium sound system. And the body is adorned in multiple coats of that fantastically retro Olive (code 653) paint.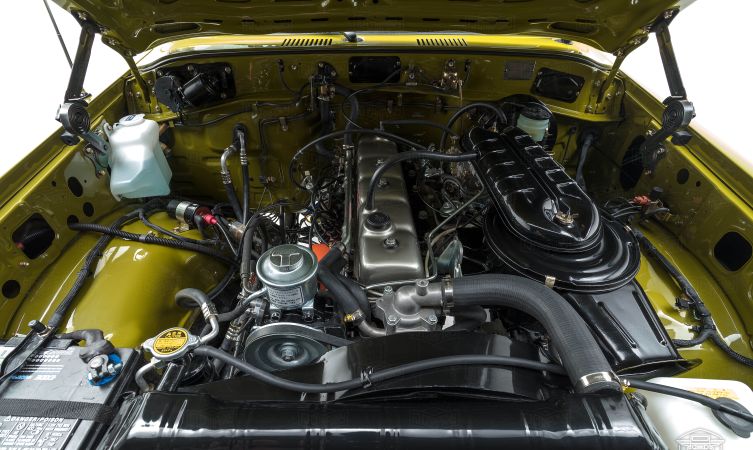 The first automatic transmission ever installed in a Japanese four-wheel-drive vehicle
But perhaps of greater importance from the perspective of originality is that the Land Cruiser comes from what we feel is the sweet spot in 60-series production. This occurred between November 1984 and the introduction of the 1988 model year.
It was the period when the venerable F series straight six petrol engine gained a much-needed hike in power (now codenamed 3F) and could be mated to an A440F four-speed automatic transmission – the first self-shifter ever installed in a Japanese four-wheel drive vehicle.
These FJ62s also retained the distinctive, squared-off instrument cluster and the friendly circular headlights inspired by the iconic 40-series models, while being adorned with a tasteful splash of chrome.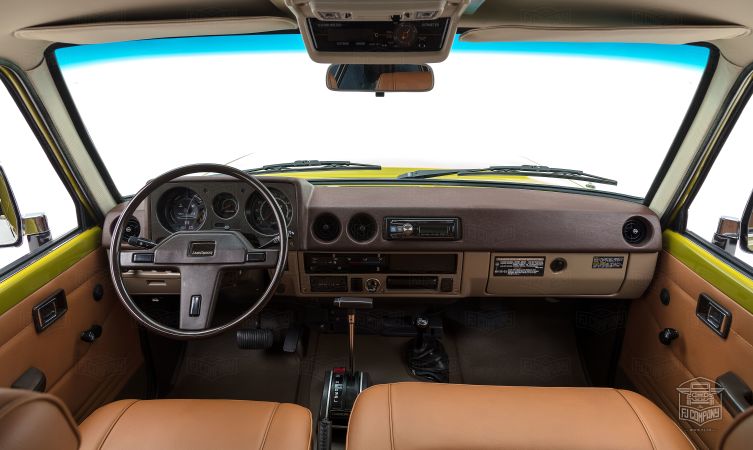 Restoring an FJ62 Land Cruiser
The FJ Company compiled a detailed pictorial restoration of this FJ62, which shows its transformation from a tired and superficially solid base to this better-than-new example.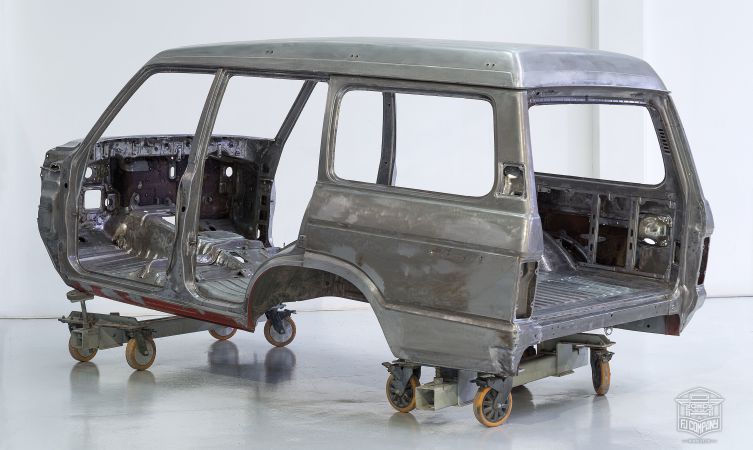 Public reaction to this Eighties throwback has been incredible. We therefore predict that it won't be long before Toyota enthusiasts will need to sharpen their elbows in order to fight away the crowds looking for a 60-series Land Cruiser to restore.
Learn more: History of the Toyota Land Cruiser – station wagon line
Learn more: History of the Toyota Land Cruiser – heavy and light duty line