It's press day today at the Frankfurt motor show. The show is a major motor industry showcase for the cars we'll be seeing in showrooms in the months and years ahead, and for some futuristic designs that are unlikely to make it further than the exhibition stands as well.
It's a big occasion for Toyota, which is presenting the world debuts of two new hybrid concept cars – each of which paves the way for a future production model – and an all-new Land Cruiser.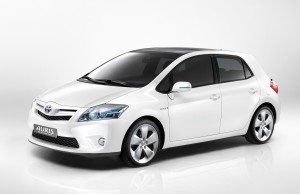 In a series of posts today, we'll be taking a closer look at the new Auris Hybrid Synergy Drive and Prius Plug-in concepts. Alongside the models themselves, we'll be looking into the development of Toyota's full hybrid technology and what that means for motorists.
We'll be bringing you news from Frankfurt through the day so keep checking the blog and, as always, let us know what you think.