Manchester United footballer Jesse Lingard has been reunited with a Toyota Celica GT of the type that played a formative role in his childhood.
The Manchester United and England player is the first guest on a new film series entitled Riding With Wrighty, in which former professional footballer Ian Wright reunites celebrity guests with their first significant car.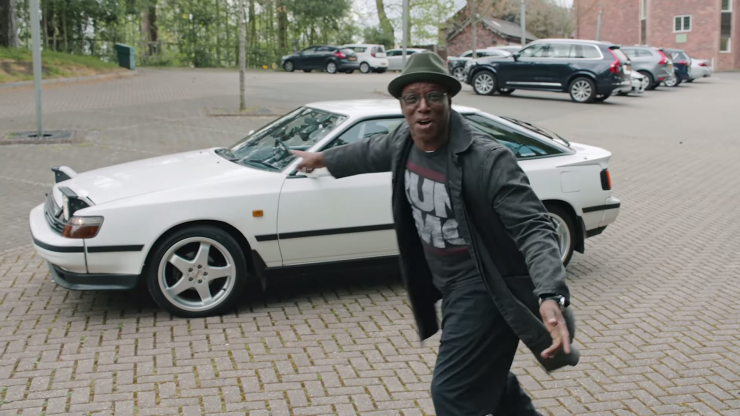 In the film, Wright chauffeurs the 26-year-old around the latter's old stomping ground, Warrington, in a white, G-registered 1990 Toyota Celica GT similar to one Lingard's father owned when he was a boy.
During the journey the pair discuss Lingard's route through professional football and the influence his grandfather had on his formative years , but it is the Celica GT that takes pride of place in their chat.
"[The Celica GT] is beautiful and brings back nice memories. My family had the car for a few years," Lingard says in the film. "The pop-up lights make it; I remember when my Dad brought it home and popped the lights up straight away."
Behind the wheel of the five-speed car, Wright describes the Celica GT as being "a Ferrari back in the day" and explains how he had to "scour the entire country to track one down."
He adds: "For a car that's 30 years old, it's still very, very smooth and has been looked after well. I'm treating it with a lot of respect."
Episode one of Riding With Wrighty is live on Jesse Lingard's YouTube channel. Click on the link above to watch it.