Toyota Motorsport is set to build on its record-breaking success at the Nürburgring Nordschleife by entering a high-performance electric car in the Pikes Peak International Hill Climb, Colorado, USA.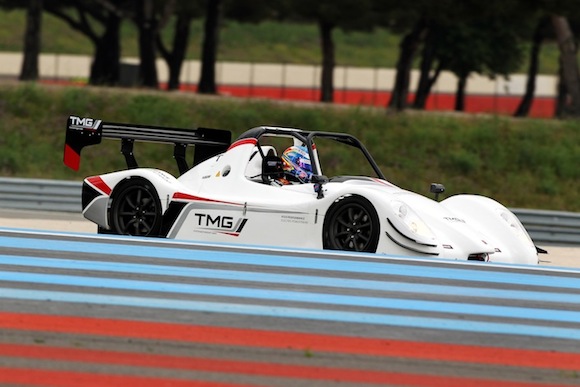 The TMG EV P002 car will compete at Pikes Peak, recognised as one of the toughest tests in racing, as part of a project with Japanese company RK1 Inc.
Built on a Radical chassis, the TMG EV P002 uses two axial flux motors to produce 350kW of power and 900Nm of torque, giving it a predicted top speed of 149mph. It will be driven by Japanese rally champion Fumio Nutahara.
The TMG EV P002 underwent a successful three-day testing session in May at the Paul Ricard circuit in southern France. Watch a video of the TMG EV P002 in testing below.
[youtube width="580″ height="400″]https://www.youtube.com/watch?v=zqzxrSA8g9Q[/youtube]The car follows in the footsteps of the TMG EV P001, which set a lap record of 9:01 for electric cars at the Nürburgring Nordschleife in Germany. Much of TMG's work since then has involved updating the electric powertrain, which is now more powerful and durable than its predecessor.
The Pikes Peak hill climb, which begins at an altitude of 9,390ft and finishes at the mountain summit at 14,110ft, is an ideal environment to showcase the strengths of an electric racer. Unlike combustion engines it will unaffected by the thin atmosphere at high altitude.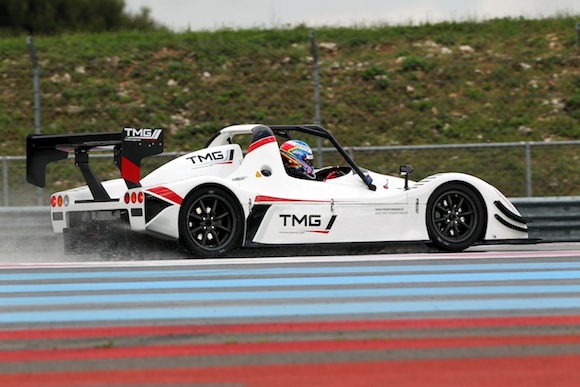 Ludwig Zeller, TMG's General Manager of Electric & Electronics, said: "Pikes Peak is a great showcase for TMG's electric powertrain technology. We proved at the Nürburgring that TMG is leading the way in developing such powertrains for motorsport and this is another sign of our commitment to this technology.
"TMG wants to be increasingly involved in electric motorsport and we believe our powertrain technology is an industry-leading combination of performance, durability and packaging. Electric powertrain technology in motorsport is still in its development phase but through projects like this one, TMG is laying the foundations for the future of high-performance and motorsport cars."
The Pikes Peak International Hill Climb takes place in Colorado on Sunday 8 July.