Toyota's reputation as a pioneer in automotive technology is unrivalled. Through continuous improvement (kaizen), Toyota always seeks to refine existing technologies – such as Hybrid Synergy Drive. From Prius, the first mass-market full hybrid car, to the long-range, super-efficient Prius PHV, to the feat of compact hybrid engineering that is the upcoming Yaris Hybrid, Toyota always endeavours to stay one step ahead.
Never is this more evident than when applied to innovation in safety, something that is central to the Toyota Global Vision. Not content with its already advanced in-car safety systems, Toyota has announced the development of four new technologies that focus on protecting pedestrians and the elderly in the event of an accident.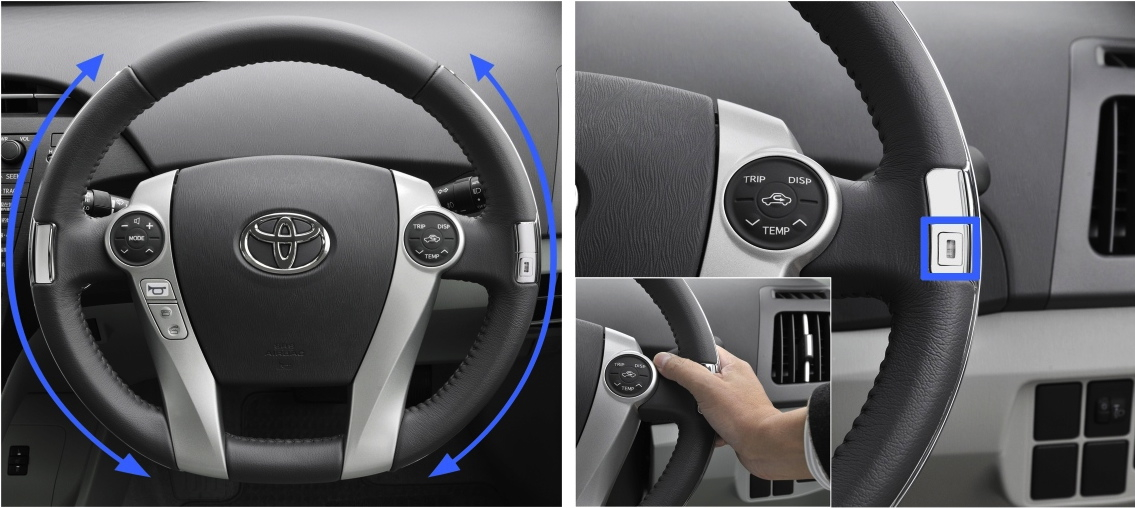 Pre-Crash Safety (PCS) with collision-avoidance assist
While PCS is already found in Toyota vehicles such as Prius and Avensis, this advanced system goes above and beyond merely predicting when a collision is about to occur. Now, the millimetre-wave radar and a front-facing mini camera can be used to help you avoid a collision altogether. This will in turn be developed further so that PCS will actually enable the car to change direction in order to avoid a collision. That's right – self-driving cars aren't far away.
Adaptive Driving Beam (ADB)
Another improvement on an existing Toyota technology (in this case the automatic high beam function), ADB partially shields the high beam light, preventing glare for other drivers yet continuing to illuminate the road to near-high beam levels.
Pop-up bonnet
Toyota carries out safety tests using both conventional crash test dummies and THUMS (Total Human Model for Safety) virtual-human computer models. Using data obtained from these tests, Toyota has developed a bonnet that raises up to increase the space between itself and the engine, thereby reducing the risk of pedestrian head injury in the event of a collision.
Emergency response technology
It sounds like science fiction, but it's fact: Toyota is working to implement electrocardiogram (ECG) sensors that can check a driver's heart rate (see image above). By placing your hands on the steering wheel, the sensors detect changes in cardiac activity that could warn of a heart attack or blackout, in which case the car will automatically slow down.
These systems are still in development so you won't see them in your favourite Toyota just yet. However the future, as they say, is just around the corner.
To find out more about THUMS and Toyota safety tests, take a look at this video.
[youtube]https://www.youtube.com/watch?v=__PvSRH2zrE[/youtube]