In 2020, the GR Supra GT4 hit the track across the world in multiple racing championships. Despite only getting its tyres on the tarmac competitively on 27 June due to the global coronavirus pandemic, the GR Supra GT4 competed in 84 races, earning 25 class podiums, 11 class wins and its first title: the Am Cup title in the FFSA GT – GT4 France.
Amongst all these races, the GR Supra GT4 took to UK circuits, taking part in the British GT championship, run by Speedworks Motorsport. The car showing good pace throughout the season, including grabbing its first claiming pole position before setting a new GT4 lap record at the Silverstone 500.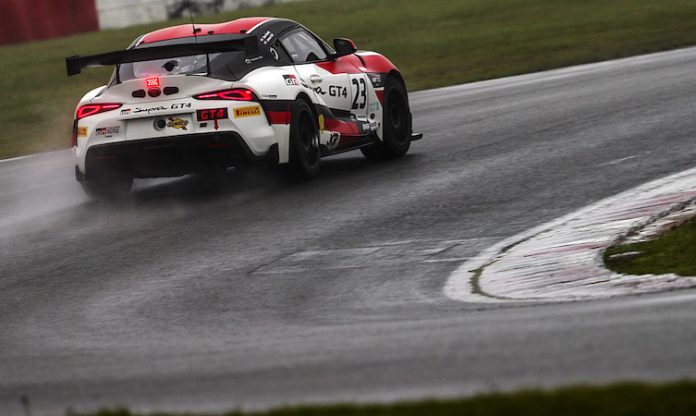 We caught up with Speedworks Motorsport drivers, James R Kell and Sam Smelt, and spoke about how the GT Supra GT4 performed, how the British GT championship was for them and their hopes for next season.
TGB: What did you make of the GR Supra GT4 in its maiden season?
 
James: "I think there are a lot of positives, with a new car you never know how it will stack up against the competition, and from day one we knew it had potential. Throughout the season we continued to develop the car along with Toyota and by Silverstone 500 it was flying. I think we were a tad unlucky throughout the season and the end result doesn't speak for how quick the GR Supra GT4 actually was." 
Sam: "Like James said, it was clear to everyone from the moment we hit the track that we had a promising package for the year. It certainly has its strengths and weaknesses, as does any GT car but we worked well-improving areas all year as a team and I think showed at Silverstone how strong it really is. We had good single lap pace all year but the reliability was also very impressive which shows just how well the car is built." 
What was it like racing in such a condensed (and spectator-less) season?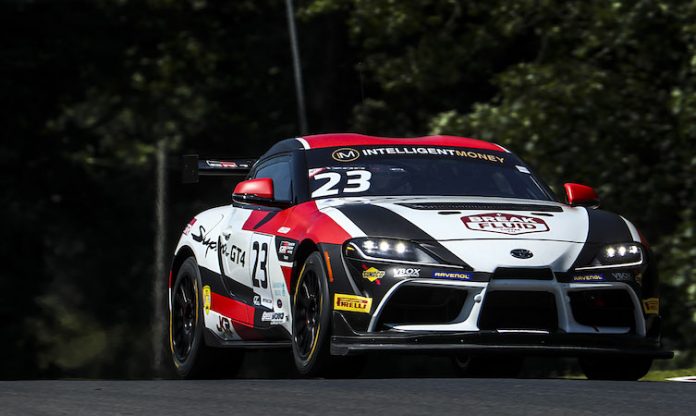 J: "It was different, with the season being so compressed it was difficult to squeeze in extra testing between the rounds, which is testament to the efficiency and determination of the team to make the Supra competitive with little testing. Having little to no spectators was different for sure, the paddock was far quieter which was nice at first but you soon want those fans and supporters back to cheer you on." 
S: "I actually enjoyed the condensed season as the breaks in between races are usually the worst part. I still felt like I was able to fully prepare for each race both physically and mentally. We were fortunate not to have too many big dramas at any of the races which would have put the team under more time pressure. As for it being spectator-less obviously, it was strange. However just to be able to get the races all in is the main thing and I am very thankful to all involved in doing so." 
What is it like sharing the car with another racing driver throughout the season?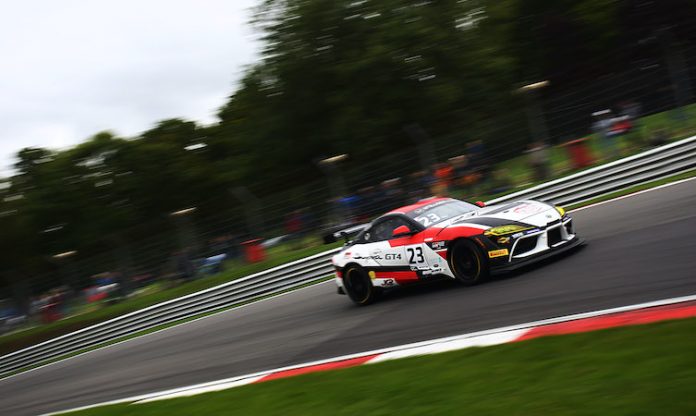 J: "I've really enjoyed it, myself and Sam get on really well and our working relationship has been excellent. Having a second driver definitely makes it more of a team sport as we don't want to let each other down." 
S: "I've had a year's experience of it from last year so it felt pretty natural this year. I got on well with James all year from the start so it was just a case of working out how we both liked the car and how we both worked, i.e. how we both gave feedback etc. We both knew that the car was an unknown entity going into the season but we've both strived to extract as much performance as we can." 
How do you feel about the prospect of another GR Supra GT4 joining 
Speedworks
 next season?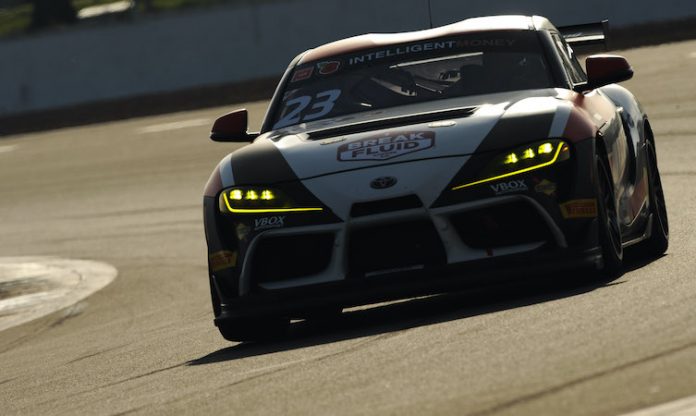 J: "I think it would be great to have a second car in the team. It would half our development time as we'd be able to try one setup on one car, and then another set up on the second car, and overlay the data to see which is working best. It also gives us a benchmark when we're out on the track, if one Toyota is going faster than the other, we know if we need to push harder." 
S: "I think it can only be a positive thing for the team. Having double the amount of feedback and data to go off will only help to give a better understanding of the car and result in steps forward in performance I am sure. On a race weekend if we are ever struggling for whatever reason with two cars it enables you to find the problem twice as fast." 
Are there plenty of lessons you've learnt from your first season with the GR Supra GT4?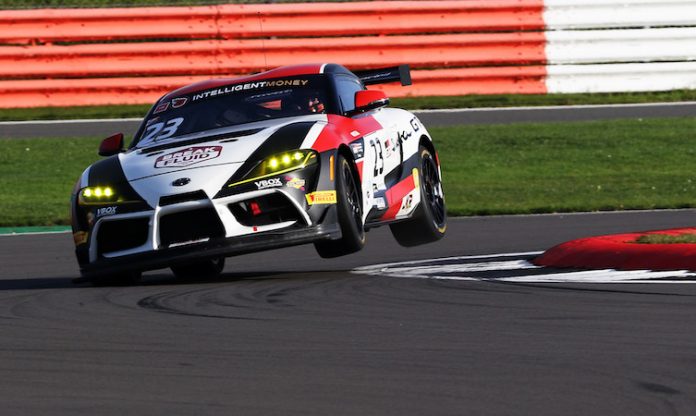 J: "100%, this year has definitely been a learning year for myself and the team. And we will definitely carry forward the wealth of data we now have into 2021 and hopefully hit the ground running from day one." 
S: "Definitely, every year I will always continue to learn as you are always thrown into different situations and so if they ever come up in the future you have the experience to fall back on. With the GR Supra GT4 in particular with the data and track knowledge, next year we will certainly have a better understanding of what worked at certain tracks and in certain conditions." 
Is there any rivalry between the two of you when it comes to racing?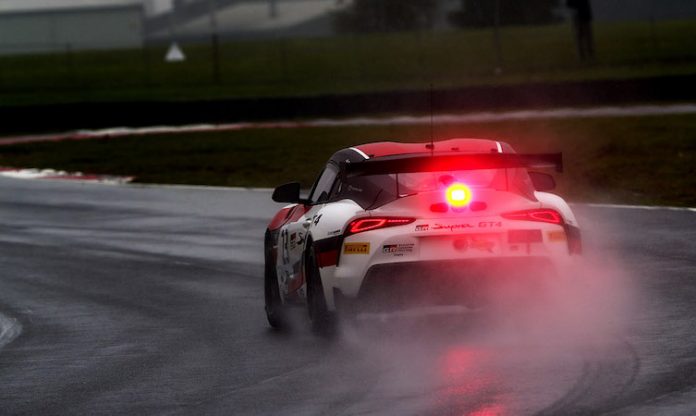 J: "Personally, I don't think there is much rivalry between us as we are both trying to beat everyone else on the grid while driving the development of the car forward, so we don't have time to have a rivalry, we need to work together in a harmonious fashion to make sure we're driving the GR Supra GT4 on the limit everywhere." 
S: "As James said, it's all about working together and pushing each other to be as fast as possible. There is always somewhat of a rivalry as you never want to be slower than your teammate although we have never actually raced against each other in series either." 
Are you feeling confident about the 2021 season? 
J: "Definitely, I think the team has learnt a lot this season about the new car and we know what needs to be tweaked for the 2021 season to extract even more performance. I think the Supra GT4 has the potential to be up the sharp end of the field consistently next season, we just have to wait for the season to start back up, unfortunately." 
S: "Absolutely, I always feel confident going into every year however I feel like last year was a strong year for me and I want to continue improving into next year and bring back some strong results." 
Thank you both for your time, we'll be wishing both you and Speedworks luck in the 2021 season.