The annual Toyota Dream Car Art Contest invites children to share their ideas and creative imaginations about the future of mobility by drawing their dream cars.
Whether it is a robot fish or a flying car that blends into the surroundings, children have always proven to be the most imaginative, when asked what would be a great car of the future. Similar is the story of Dominik Czopek, who impressed the judges with his Bubbly Jubbly Musical Car back in 2016. We got in touch with him to see how the competition changes his life as an artist. The interview is by far the cutest one we have conducted. Read on to know more.
TGB Blog: Could you tell us about your style of art?
My musical car uses dishwashing liquid for fuel.
Dominik Czopek: I like to imagine a lot. For the Dream Car Art Contest, I drew a Bubbly Jubbly Musical Car with retractable wheels. It uses dishwashing liquid for fuel so that bubbles are released instead of toxins. It also plays lovely music so that everyone is happy, healthy and safe.
These days, I have been working on creating various models to play with. I love making different parts. Take a look at my park model below: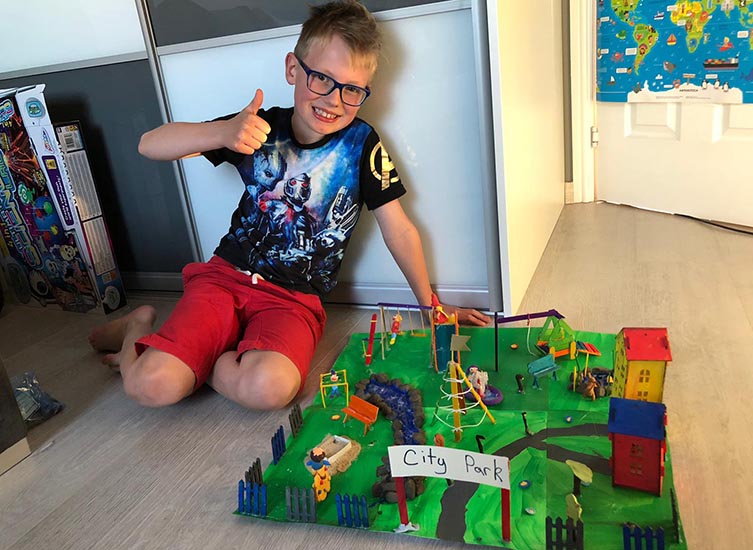 Read more: Sophie Morgan's top tips to enter Dream Car Art Contest 2021
What are you currently studying?
DC: I go to school. However, I've been doing a bit of art at home in my free time.
Who inspired you to become an artist?
DC: My mother, who works in arts and crafts, inspired me to become an artist and usually helps me when I'm stuck.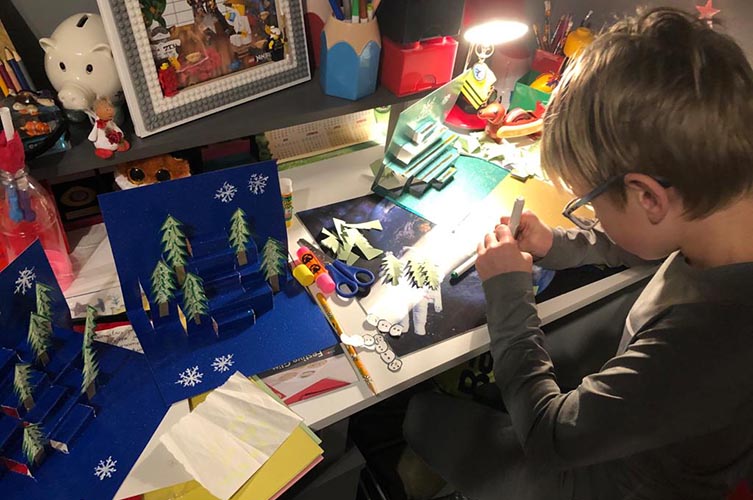 How did the Toyota Dream Car Art Contest help you with your art journey
DC: It helped me become more imaginative. For the Dream Car Art Contest, I simply drew what came to my head and that pushed me to think out of the box as an artist.
Read more: Toyota's 2021 Dream Car Art Contest is open for entries
How important is it for cars to adapt to suit the world we'll inhabit in the future?
DC: I think we really need to care for the environment and stop using petrol.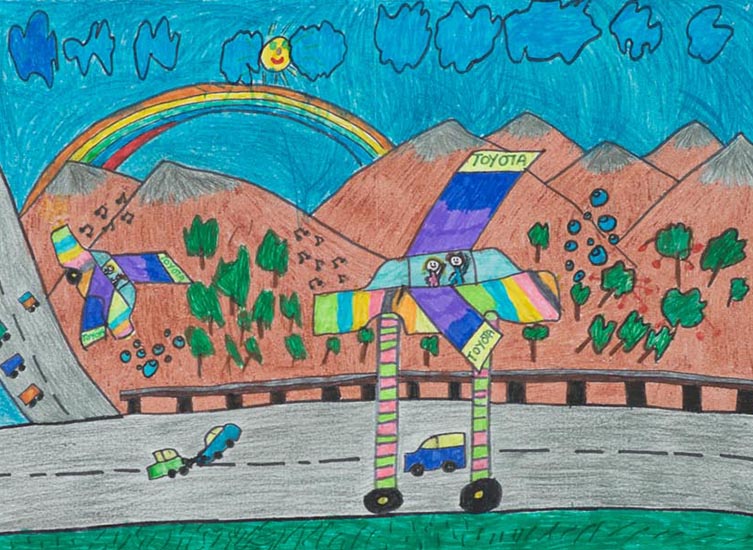 Do you have any advice for young children who dream of becoming an artist?
Believe in yourself and follow your dreams.
DC: Believe in yourself. Just follow your dreams, be as imaginative as you want, and start practicing a lot.
The Toyota 2021 Dream Car Art Contest is open for entries. Children across the country are being invited to use their creativity and drawing ability to design their vision for the future of mobility. Click here to enter the contest.