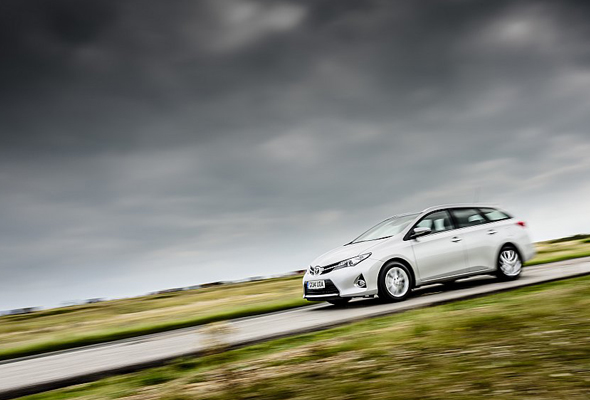 Britain's drivers are switching on to hybrid in increasing numbers, with sales results for September and the first three quarters of 2014 showing Toyota's technology attracting an ever greater proportion of customers. Figures released today by the Society of Motor Manufacturers and Traders confirm that retail and business/fleet customers are recognising the real-world cost, performance and reliability benefits of hybrid and responding to Toyota's unmatched choice of models.
The British-built Auris Hybrid – hatchback and Touring Sports wagon – remain the cornerstone of this success. Auris sales so far this year have leapt forward by more than 20 per cent, with hybrids accounting for almost half the total. In the supermini market, one in four of all UK Yaris sales is a hybrid. As a result, hybrid has accounted for 22.5 per cent of all Toyota sales to date in 2014.
The impact of hybrid is most marked in Toyota's fleet sales performance, where volumes up to the end of September are almost 20 per cent up on the same period last year. Overall, Toyota sales have risen by 4.5 per cent.
New Aygo has arrived with bang, helping hike sales for the city car by almost 20 per cent in September compared to the same month in 2013, and by more than 15 per cent across the board.
RAV4 sales have also accelerated – up 80 per cent in fleet, 15 per cent overall – thanks in great part to the introduction of the new low CO2 2.0 D-4D two-wheel drive model.
See also:
Toyota Hybrids: A Cleaner Choice For Urban Air Quality
Toyota Auris Hatchback Review
Toyota Auris Touring Sports review
2014 Toyota Yaris UK price and specs
New Toyota AYGO review
Toyota RAV4 Review