BTCC race winner Dave Newsham will drive a Speedworks Motorsport-prepared Toyota Avensis in the 2013 Dunlop MSA British Touring Car Championship, it is confirmed today.
The former Clio Cup Champion will race in the colours of Hughes Safety Showers and Speedworks, with additional backing from No Fear Extreme Energy and Newsham's own vending services company, Coffeedrops.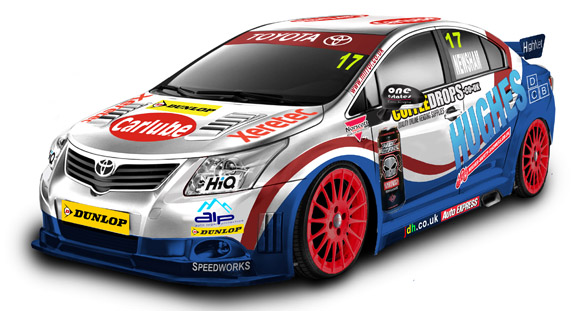 Inverness-based Newsham, 45, is excited to be joining Speedworks and to be racing the Avensis, which he tested for the first time last month at Donington Park: "It was a good test, and it gave me the chance to see how the Speedworks engineers work. I have every faith in the team and its staff that they are going to deliver me a quick car and that we will work together well. There's no reason why we shouldn't be right at the sharp end.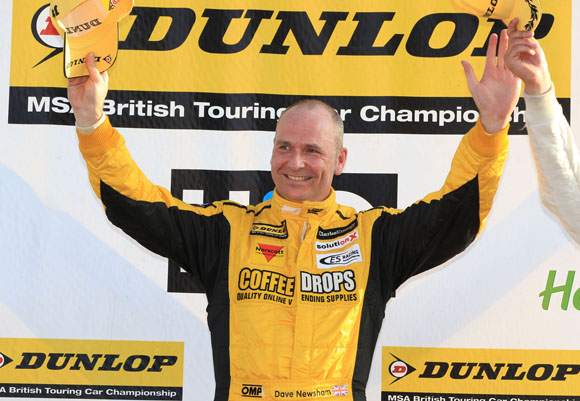 "I have to say a massive thank you to Tony Hughes for his help in putting me in a great car for the coming season. Tony has done a great job driving for Speedworks for the last two seasons and without his help I don't think that I would have been able to do this deal. The Hughes Safety Showers name will be loud and proud on the Toyota."
Welcoming him to the Speedworks squad, team principal Christian Dick said: "We have tried to do something with Dave for the last couple of years but for one reason or another it hasn't come off. Finally pulling it off for 2013 is great and we are excited for the potential results. Dave is no slouch – he's proved his pace this season, kept out of trouble and scored some good results. He will be one of the front-running drivers next year and we are all very excited about working with him."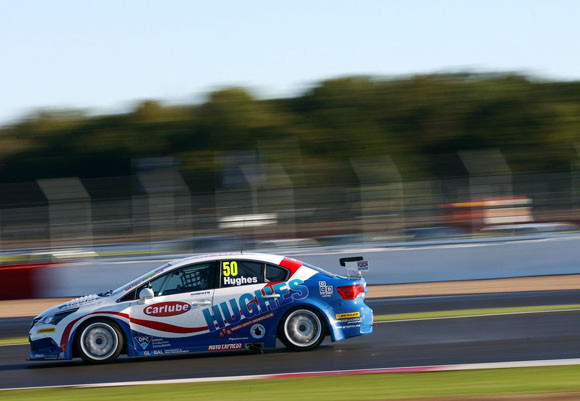 Speedworks has another Avensis seat to fill for the coming season and Dick hopes to be able to announce the identity of Newsham's running mate before long.
Speedworks joined the BTCC grid at the start of the 2011 season after success in sports cars; its twin-Toyota attack on touring cars yielded impressive results this season, not least at Knockhill, where Paul O'Neill scored a fourth and two sixth-place finishes in the Hughes Avensis.
Newsham first raced in the BTCC in 2011 also, following his Clio championship win. Latterly he has campaigned a Team ES Racing Vauxhall S2000 car, claiming race victories at Snetterton and Knockhill on his way to championship ninth.
The opening rounds of the Dunlop MSA British Touring Car Championship are scheduled for Easter Sunday (31 March) at Brands Hatch.