It is perhaps well known that robins do not enter standard nest boxes with round entrance holes, but instead prefer open-fronted boxes. We recently discovered this the Toyota way when a robin's nest was built in the wheelarch of our Corolla hatchback press fleet car.
The silver Corolla hatchback had returned to the press fleet from long-term loan with Autocar magazine. With the lockdown meaning our fleet has been parked, the car was in a quiet corner of the outdoor car park of the press garage, which is home to a 40-strong fleet of cars used for press test drives.
Graham Bothamley, our press fleet manager, found the robins nest while he was checking the cars. The mother bird had been sitting on a clutch of eggs that were well on the way to hatching.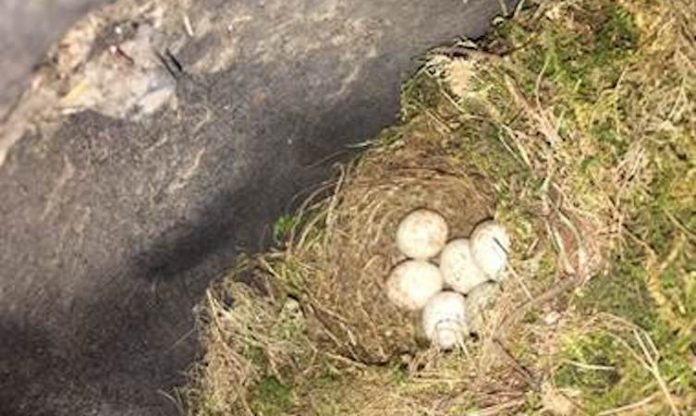 I noticed leaves around the rear wheel so I put my hand in to sweep them away and a robin flew out.
"I first noticed lots of leaves around the base of the rear wheel arch of the Corolla on 12 April, so I put my hand in to sweep them away and a robin flew out. When I saw the nest further back into the wheel arch, I decided to try out an old GoPro-type camera to see if I could get any footage. I set this up carefully 20 minutes later, luckily the mum wasn't fazed by my presence, and returned shortly afterwards to turn the eggs. I had been returning every morning to download the footage and take a look to see if the eggs have hatched yet." said Graham.
"We've been able to watch the parent robins sitting on the eggs and now feeding the baby birds. You'd have thought the birds might have chosen one of our more famous cars, such as the Lexus LFA or Toyota GR Supra, but instead they chose the world's best-selling model, the Corolla."
Robins are renowned for their territorial behaviour and are pretty fearless to raise their broods amongst human activity. This often results in them choosing strange nesting choices. The footage below shows five baby robins being fed by their parents.
Graham continues, "We saw signs in early April that the robins had tried to build a nest in our car wash area, but that's usually very noisy, so we think that's why they re-located to a quieter spot and with our car test drives on hold owing to the current lockdown, the family have plenty of peace and quiet."
According to the RSPB, most robins' nests are located on or near the ground in hollows, nooks and crannies, climbing plants, hedge banks, tree roots, piles of logs and any other situations which provides a fully concealed cavity. The fledglings are likely to leave the nest when they are 14 days old, although they cannot fly for a further two days. They will then be tended by their parents for up to three weeks after fledgling.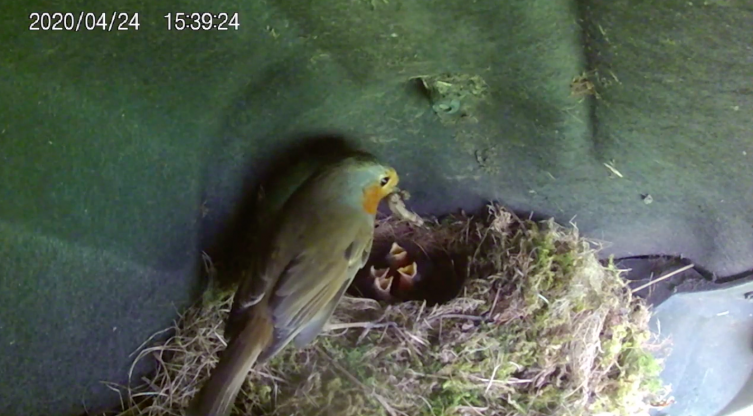 Although unusual, this is not the first Toyota to house a bird's nest: In 2014, a local newspaper in Victoria, Australia, reported on a birds nest in the engine compartment of a RAV4 and in 2015, Dave Merchant from Somerset found a robin's nest in his Land Cruiser. Read more here.