The 2015 Pebble Beach Concours d'Elegance takes place in Monterey this week, attracting the world's very best classic cars .
Alongside the Concours d'Elegance, the week's events at Pebble Beach include some of the highest profile classic car auctions on the calendar from the auction houses of RM Sotheby's and Gooding & Co.
This year, the catalogues of both auction houses include the following rare and very valuable classic Toyotas: two Toyota 2000GT sports cars, and two early FJ40 Land Cruisers.
1967 Toyota 2000GT – RM Sotheby's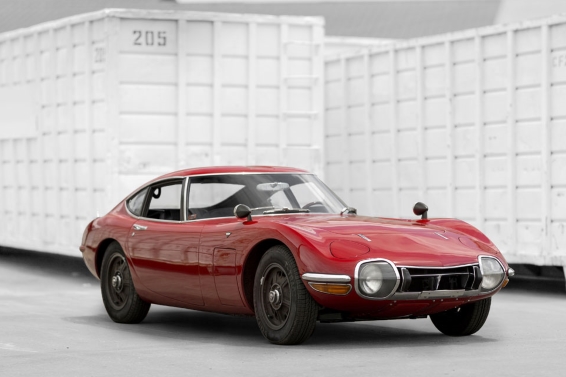 Undoubtedly a highlight of the show, this 1967 Toyota 2000GT is being sold by RM Sotheby's – the same auction house that sold a 2000GT for £600,000 at Amelia Island earlier this year – as part of the incredible Pinnacle Portfolio, a collection that is full of rare classics, exotics and priceless supercars.
The 1967 2000GT, chassis no. MF10-10083, was the first example of Japan's original sports car to be delivered to the US, and the first 2000GT manufactured in left-hand drive. As if that pedigree weren't impressive enough, this incredibly well-preserved example of the iconic sports car is vastly unrestored, having been well maintained by its owners over the past 48 years.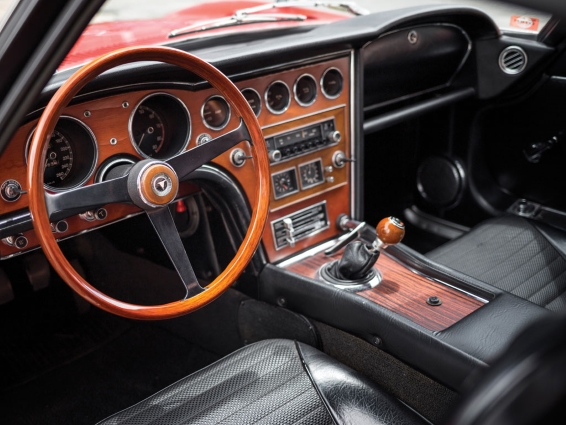 MF10-10083 is estimated to sell for between $1m and $1.3m when it is auctioned on Thursday 13 August.
1967 Toyota 2000 GT – Gooding & Co.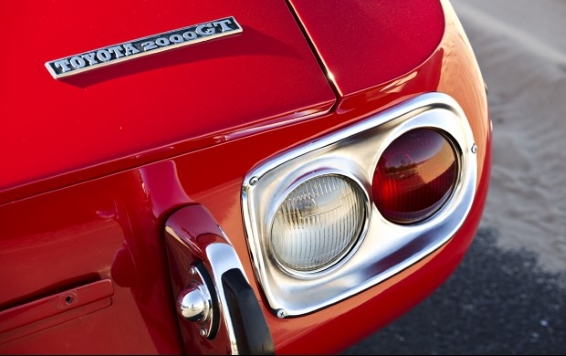 Gooding & Co. is also offering a 1967 2000GT for sale at Pebble Beach, with this example bearing chassis number MF10-10193. Originally imported to Switzerland in 1969 by official Toyota importer Emil Frey AG, it spent two-and-a-half years at Garage des Nations in Geneva before finally being registered and delivered to its first owner in August 1971.
Owned by the seller since 1982, the 2000GT received a full frame-off restoration in 1993 and further overhaul of the mechanicals and interior in 2014. It has spent its life in prestigious Swiss car collections, and its new owner will be only the fifth person to own this wonderful car in its nearly 50 year history.
MF10-10193 is estimated to sell for between $800,000 and $1m at this weekend's auction.
1965 FJ40 Toyota Land Cruiser – Gooding & Co.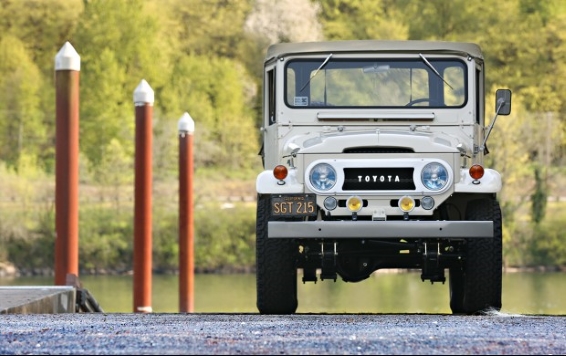 The FJ40 Land Cruiser is described as a "seminal Toyota 4×4", a fact appreciated by classic collectors as values have steadily climbed in recent years.
This FJ40 being sold at Pebble Beach is unusual in its factory specification, having been built with a soft-top and no heater which suggests it was destined for desert driving. After being stored for many years, this Land Cruiser was given a three-year, ground-up restoration that have brought it back to showroom condition. In some respects it is even better than when it was new, having been upgraded to a later Toyota 2F engine for greater power and added reliability.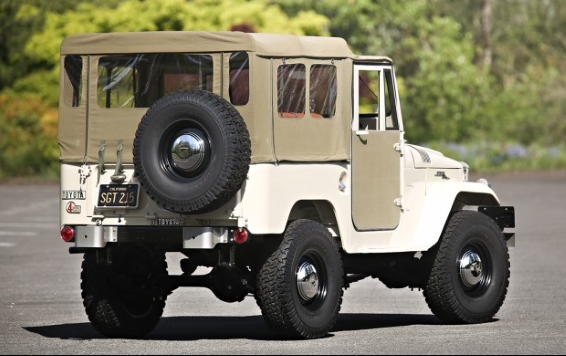 Already a 'Best in Class' concours winner, the FJ40 Land Cruiser is estimated to reach between $100,000 and $150,000 at auction.
1968 FJ40 Toyota Land Cruiser – RM Sotheby's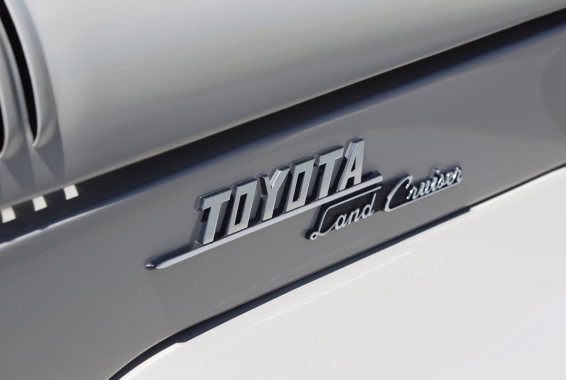 RM Sotheby's FJ40 Land Cruiser is a slightly younger example than the one above, being manufactured in 1968. It's received a full body-off restoration by one of the leading FJ40 specialists in the US, with everything possible replaced with genuine NOS (new old stock) Toyota parts, even down to nuts and washers.
Setting it apart from other FJ40s, this example has an ultra-rare factory Power Take Off (PTO) winch, and overdrive transmission for more comfortable motorway cruising, and has been upgraded with four-wheel power disc brakes. It is finished in Dune Beige with a Cygnus White roof.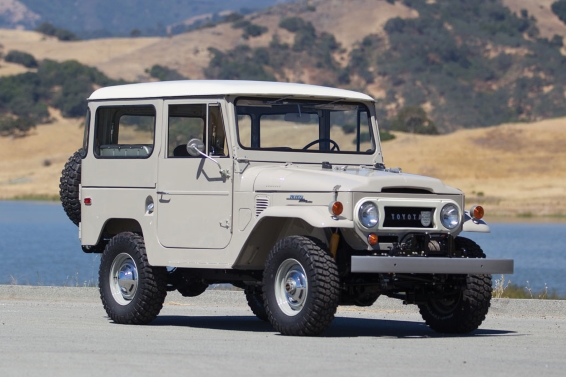 The hard-top FJ40 Land Cruiser is being sold without reserve with an estimated sales price of $80,000 to $100,000.
Keep an eye on the Toyota blog next week for updates on the results of the Pebble Beach auctions, and if you'd like to stay up-to-date with the action from Monterey as it happens, follow @RMSothebys and @GoodingCompany on Twitter.
(Pictures courtesy of RM Sotheby's and Gooding & Co. as applicable)