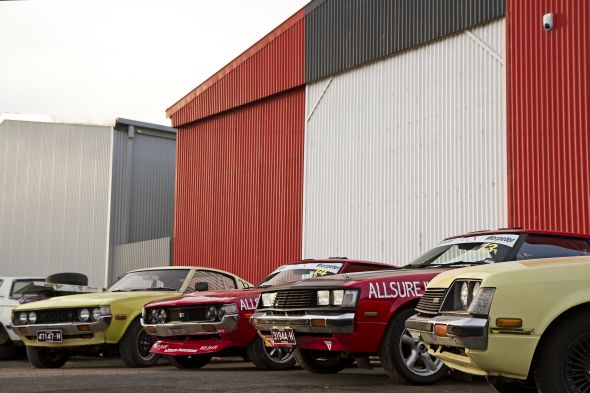 The Celica is one of Toyota's true motorsport icons. Best known for its rally prowess in the hands of legendary names like Ari Vatanen and Carlos Sainz, the legendary Toyota sports car has provided lightweight, four-cylinder fun for generations of drivers.
Among those to fall for the Celica's charms are the Vella family from Victoria, Australia, who have built one of the world's largest Celica collections since starting two-and-a-half years ago with a 1970s RA40 Celica. They've now got 20 – mostly vintage – Celicas in their shed with new ones being added almost monthly.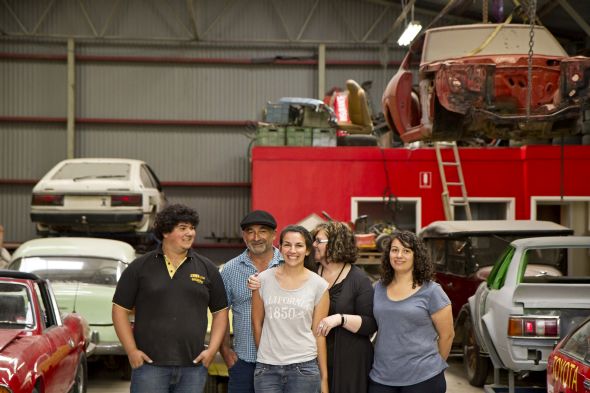 The reasons for this massive collection? Apart from the fact the family loves the Celicas' ability to beat much more modern competition, there's the simple fact that all bar mum Melanie and daughter Kate love to race. Growing up in a petrolhead family and starting out in two- and four-wheel disciplines from a young age, it's no wonder kids Seb, Jac and Steph all love competing. Of course, with many drivers comes the need for many cars!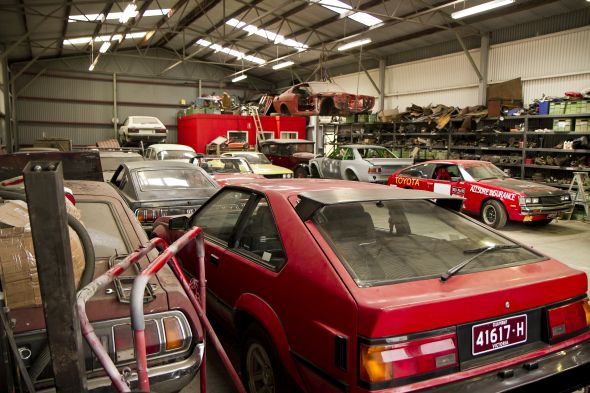 Secondly, things break when you're racing and spare parts for old Celicas are not as abundant as they once were. Many of the Celicas are donor vehicles for parts, often purchased for around AUS $100. Fred is acutely aware that things get more expensive as they become rarer, and some things disappear entirely. "We used to go to [motorbike] swap meets and you'd be tripping over motors – $40, $30 – they couldn't give them away. Now you cannot find them anywhere. I probably won't be doing [working on and racing cars] much longer, but the kids will. And I know in 10 years' time, they will not be able to find the parts. But if they see them on the shelf there, they can keep doing what they want," Fred explains, pointing to a wall of spare parts.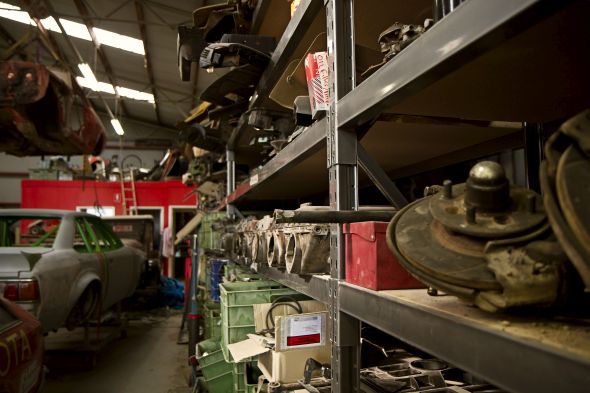 Looking at the family's running examples, 'Bruce' is an RA40 rally car shared by various family members, built in just 100 days after they bought a shell and had to get it ready in time for the next event on the Victoria's rally calendar. 'Ruby', the near-identical twin, was the first Celica in the collection and is now used by Fred for autocross and other tarmac events. 'Belle', the RA23, is the family's main shared track and hillclimb car, while 'Samson', a silver ST162, is Steph's daily driver and a "good little motorkhana car". Let's not forget the rare ST185 GT-Four Group A Rallye either, which is number 144 of 150 sold in Australia. It's generally used as a family runabout but has also competed in endurance events like the Winton 6-Hour.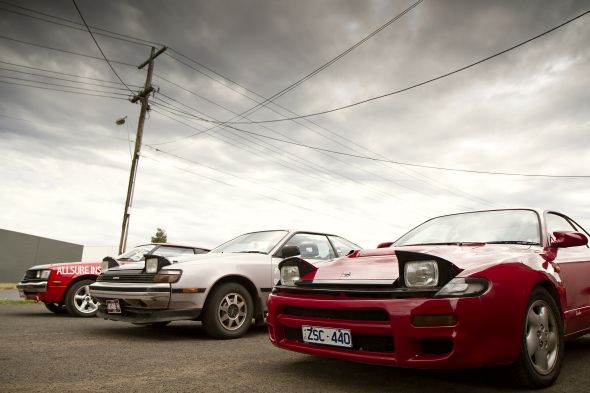 While there are only currently five runners in the collection, the Celicas too good for donor status will all see either motorsport or daily driver duty eventually. First project on the list is 'Kermit', a green RA40 that will become a flared, 3S-GE BEAMS-engined, six-speed track weapon. It will take extensive work from Fred though: "Everything's got to be redesigned because it's going to put out over 250 horsepower, and [the shell] was built for 90 horsepower!"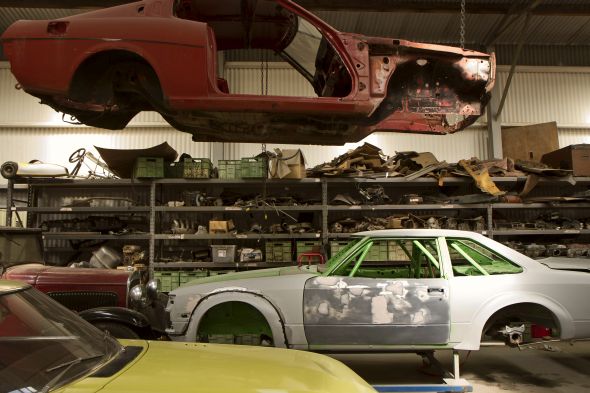 After that, the plans are for an RA28 GT replica, another race car or to swap a Japanese twin-cam engine and manual gearbox into Seb's MA61 Celica Supra to use as a daily driver when he gets his license. There's also the yellow RA28, which is going to be Jac's daily – she's already named it Delilah because of the obvious connection to her sister's car. If you're wondering why they name their cars, there's a simple reason for that too: when you have this many Celicas, there's no point referring to 'the red Celica' as it could be any of five cars!
The family also has an extremely rare Japanese-import RA40 GT Rally. Thought to be the only one in Australia, the Rally stands out due to its 2.0-litre engine, five-speed gearbox, weight reduction, removal of the non-essential electrics and rally stripes on the seats. Sadly the Vellas found it after it had sat in a field for 20 years and one look at the bodywork and engine bay reveals how hard that life has been.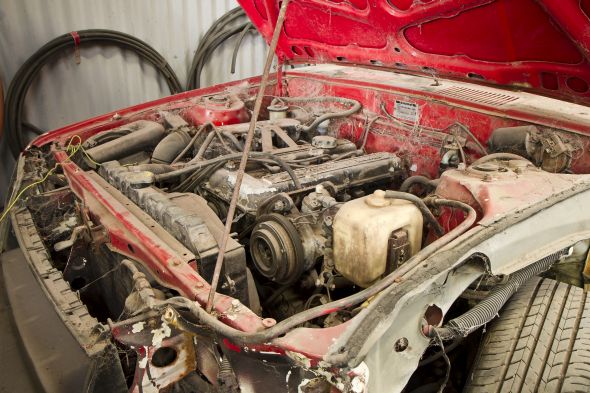 Like the other salvageable cars though, the Vella family will restore it, putting to work the skills that Fred has passed on to his kids. Entirely self-taught, Fred Vella can do anything bar machining in his shed: painting, engine stripdowns and overhauls, interior swaps – you name it, Fred and the kids can do it. It's all part of an incredible family legacy of skills, passion and talent, and one inextricably intertwined with the Toyota Celica legend.

See also:
The Toyota Celica – History
20 years of the Toyota Celica GT-Four
Toyota's top 14 rally cars