Lord Combustion Services has turned to Toyota to deliver an all-hybrid vehicle fleet for its engineers that will improve the company's green profile and reduce its costs.
The West Midlands-based business, which specialises in the service, maintenance and installation of commercial heating systems, is going hybrid with Prius and Auris Touring Sports models.
The initiative has been led by Stuart Smith, the company's managing director, in response to the growing emphasis on environmental credentials in business contract negotiations, and to support the company's commitment to reducing its carbon footprint.
He said: "As a green company specialising in low carbon heating solutions for our customers, we have turned our attention to the performance of our vehicle fleet and committing our business to building an all-hybrid fleet."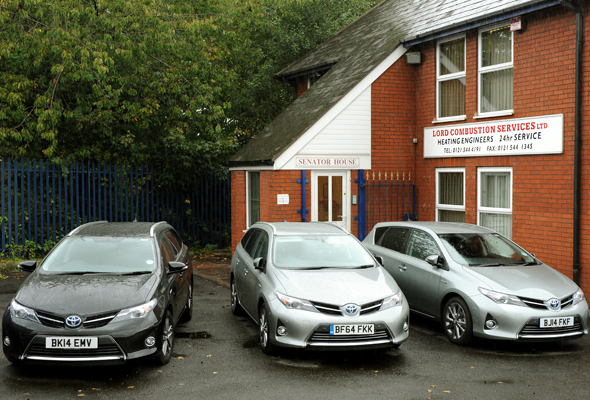 The vehicles will be used by Lord Combustion Services' engineers, with Auris Touring Sports proving a perfect solution with the extra load space available to carry the equipment needed by teams working in the field. The company operates a fleet of 45 vehicles, with the new Toyota models being acquired with assistance from Toyota Financial Services.
As well as strengthening the business's green credentials, the hybrid fleet can also deliver cost savings, thanks to lower tax rates, fuel economy and the proven robust and reliable quality of Toyota's hybrid technology.
If you're a fleet customer and interested in what Toyota has to offer, why not take a look through our latest vehicle range and offers here
See also:
Hybrid sales skyrocket in September
SCC cleans up its fleet with Toyota Auris Hybrid Touring Sports
Fleet case study: A quarter of a million miles no sweat for Toyota Prius
Details in this article were correct at the time of publication.