Every Christmas tree needs a star. Whether put up first or last, it's the icon which completes every home's festive display. It could be glittery and new or an old family heirloom, it's a decoration we expect to see, a symbol of Christmas which trumps all others.
And there's a Christmas tree farm which has a star of its own kind. A dependable, all-season, vehicle delivering trees to homes across Staffordshire – a Toyota Hilux.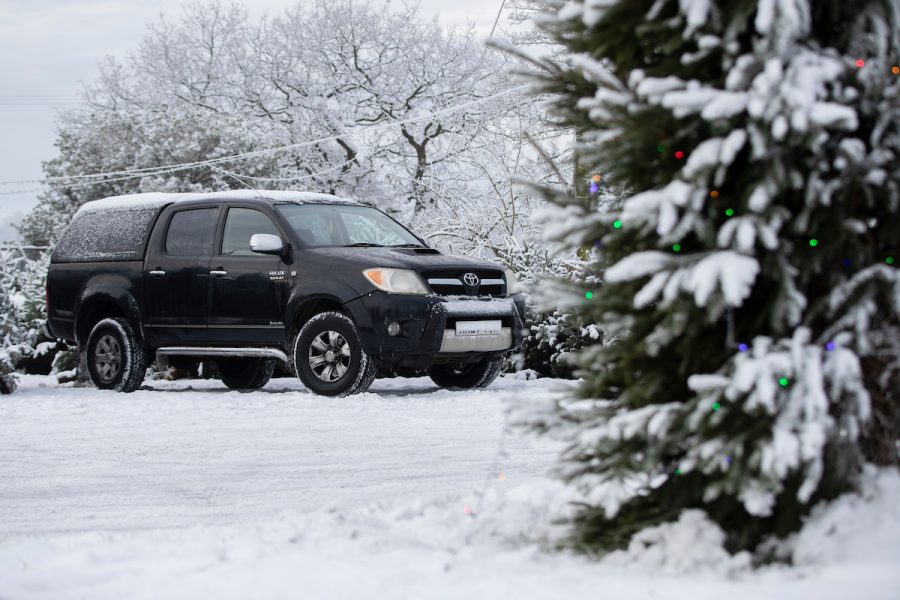 Following two-days of heavy snow, yesterday's overnight temperatures plunged to minus six. Many local roads were impassable and nearby schools were shut, but it was business as usual for Gary Ibbs who runs Barkhouse Christmas Trees in Hulme near Stoke-on-Trent.
Entombed in ice and snow, his 2007 Hilux Invincible was already loaded with Christmas trees when the farm opened at 10am.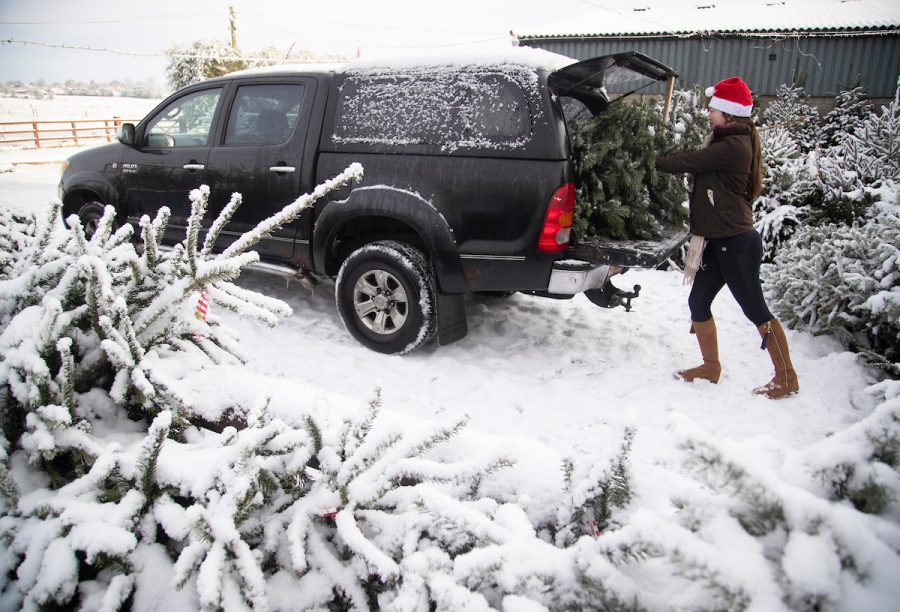 "It's my third Hilux. I just love them. I really like the ease of maintenance and their style.
"I've known this vehicle for years. I bought it with 94,000 miles on it, from a farmer-friend of mine – I just had to buy it when it came up for sale.
"I wasn't sure I'd really like the automatic gearbox but I was astounded by the power. It's often used to tow a cattle trailer, sometimes with four dairy heifers in the back.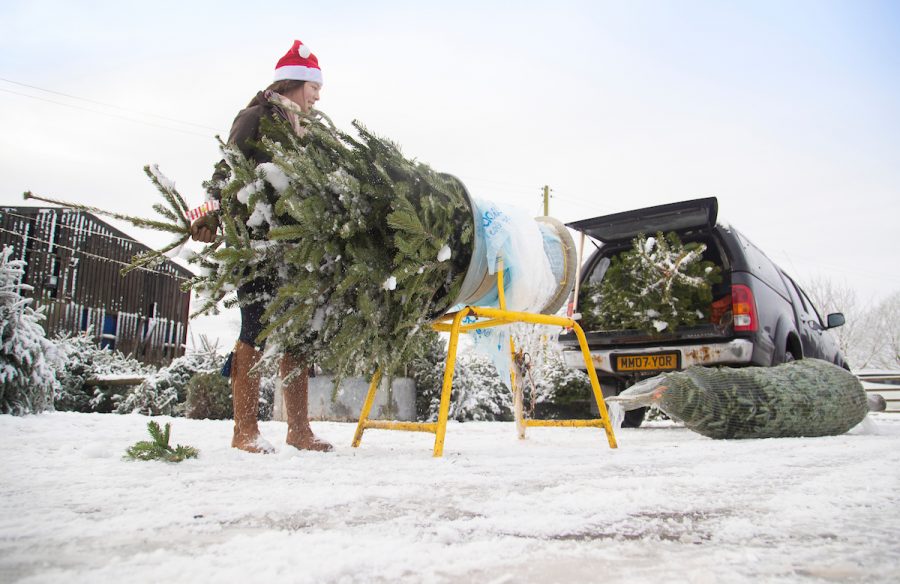 "But at this time of year we use it mainly for Christmas tree deliveries. We can fit two or three loose trees, or five or six netted ones in the back.
"In the snow it's the best four-by-four I've driven. It stops at nothing." said Gary who has added another 10,000 miles to his truck since buying it last year.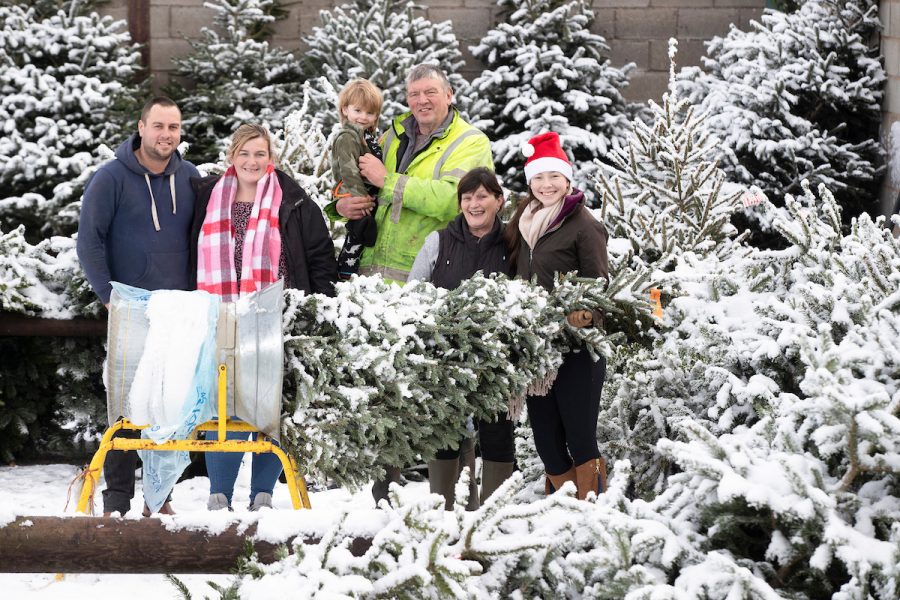 The family-run farm sells Christmas trees to the public and delivers free-of-charge to customers within a five-mile radius. "We also sponsor a few local churches and schools with free trees," explained Gary.
Enjoying her snow-enforced day-off school, Gary's 13-year-old grand-daughter, Devan Ibbs, also helped load the truck with snow-covered trees.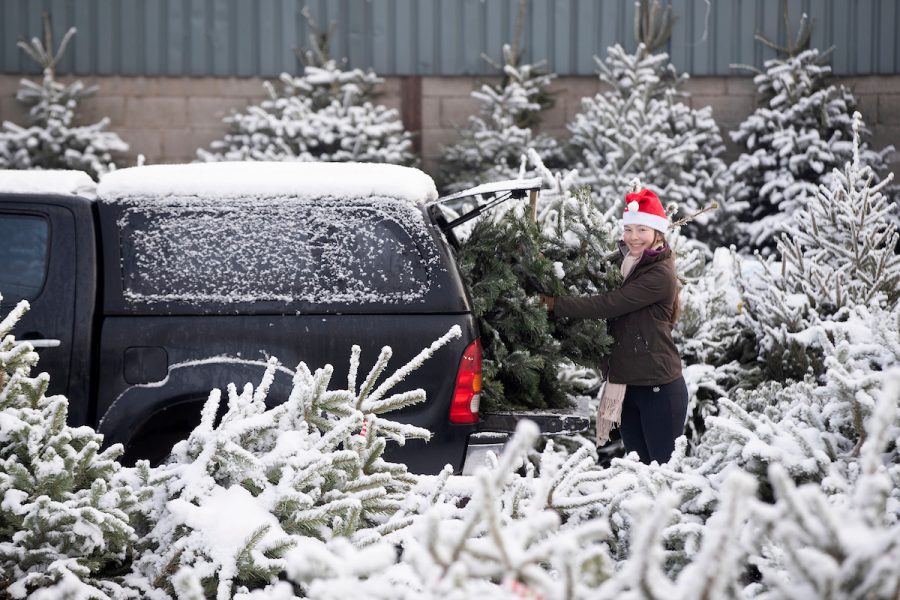 There was probably room for a couple of more trees, if it wasn't for two large sacks of carrots which were already in the back of the Hilux. Nobody mentioned why they were there. Presumably they were off to be secretly delivered to some reindeer a long way away in the snow somewhere to the north…
Read more: Pumpkin patch picking in a Hilux